Celeste Headlee
On the power of conversations to bring people together.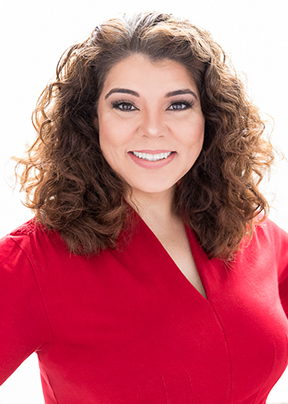 Celeste Headlee is an award-winning journalist with National Public Radio where she co-hosts the Scene on Radio podcast. She is set to co-host Retro Report, a documentary series that looks at news stories within the context of historical meaning.
Headlee earned a Master's of Music degree in Vocal Performance, and is a professional opera singer. She is also the author of We Need to Talk; Do Nothing; and Speaking of Race.
1. Celeste Headlee's Key Findings and Messages
If you want to have better conversations, the first rule is to listen.
Don't imagine you know what someone else is going to say. Do imagine everyone has a unique story to tell.
Your goal should be to connect without trying to change another's mind.
Be brief and try not to repeat yourself. Don't lecture.
2. Why Do They Matter?
In an ever-more divided society, journalist and author Celeste Headlee's call for better conversations – for being willing to meet people in the middle – offers hope and guidance for a way forward. Headlee is a former National Public Radio (NPR) anchor for Tell Me More, Talk of the Nation, All Things Considered, Weekend Edition and other shows. Currently she co-hosts the Scene on Radio podcast and the Retro Report mini-documentary series. As an aspiring professional opera singer, she knew when she graduated she'd need a "day job," and it was only later that she realized that, as a singer and as a radio journalist, she uses her voice to connect with others: This is her mission. She writes and speaks about how people – even people who disagree – can have productive conversations, even if they don't change each other's minds.
3. To Understand Headlee's Work, Start Here
Headlee already had a degree of notoriety from her work at NPR, and also from her several TED Talks, particularly "10 Ways to Have a Better Conversation," which aired in 2015 and has been viewed over 25 million times. Its subject became the basis for her book We Need to Talk.
Highlights:
Honest conversation encourages finding common ground even on difficult topics, and connecting across differences.
A good conversation starts with mindful listening to truly hear another's point of view.
Social media, texting and emails erode empathy, which is necessary for true communication.
In a situation of conflict, stay impersonal and focus on the ideas in question and not the person. Don't try to "win."
We are the worst versions of ourselves in email…We're less likely to cooperate, we're more likely to be rude, and we're more likely to escalate conflict.

Celeste Headlee
In her 2018 Big Idea speech, Headlee elaborated on her 10 points for improving conversation:
Highlights:
Small talk boosts your health and sense of well-being. Plus it's pleasurable.
Really listening to another helps you see them as human and sync with their mind.
Recognize that everyone has something to teach you.
Pose open-ended questions to get people to increase engagement.
A good conversation requires energy and focus – two commodities that are often in short supply. If you're unable to engage meaningfully, I would advise not engaging at all.

Celeste Headlee
4. Practical and Quick Insight
Headlee is a co-host for the Scene on Radio podcast "Seeing White," where the participants focus their discussion about racism on the concept of whiteness, as opposed to the experience of people of color. As a light-skinned Black Jewish woman, Headlee spent a lot of time in her life dealing with and discussing bigotry and discrimination. She tackles conversations about race head-on in her book Speaking of Race, as discussed in this video with NPR's Jenn White.
Whiteness is an invented concept with no basis in science.
Elevating whiteness justified the exploitation of people of color.
Whiteness divides poor people and historically kept them from seeing their common causes.
Fallacious notions about race contribute to income and health disparities and other forms of systemic racism.
Everyone has unconscious biases.
Don't talk about race when you're angry or if someone is dismissing your humanity. It's not worth it.
Talk about personal experiences rather than "racism writ large."
Expect you're likely to say the wrong thing at some point. Be prepared to apologize when you do, and learn from mistakes.
Fourteen years after we declared to the world, 'We hold these truths,' the US Congress made its first actual laws, and those laws said something different: This is a white man's country.

Scene on Radio "Seeing White" podcast
5. Evaluate the Details:
Find out more about Headlee's views on boosting empathy:
In Do Nothing, Headlee explores the fine art of being unproductive in order to recharge, relocate your joie de vivre and ultimately increase productivity and creativity.
Before the Industrial Revolution, work was task-based: you did the task, you got paid. Since then, people are paid for time and the job is never done.
People lose focus after four or five hours; pushing yourself leads to diminishing returns.
Understand where your time is going by tracking it for three weeks.
Your smartphone triggers your stress response and lowers your IQ. Notifications keep your brain on constant alert.
---
Author Kaitlin Ugolik Phillips delves into the problems of losing empathy due to technology dependency, and its potentially dire consequences for society in The Future of Feeling:
Adults spend 10 hours per day looking at screens, on average.
The increased use of social media makes people less empathetic.
Empathy is necessary to form strong interpersonal bonds.
Celeste Headlee emphasizes that technology can also be put to use to improve empathy.
---
Don't get rid of your tech, just find something to do that's not connected to it.

Celeste Headlee
6. Additional Resources by Topic
Be willing and be persistent when it comes to talking to people you don't agree with – In "Help Make America Talk Again," Headlee urges Americans in opposite political camps to not pre-judge each other. Remember that "people are not the politicians they vote for." Be mindful of the "backfire effect," when people dig into their already-formed opinion, even when presented with contradictory evidence.
Do not be tolerant of each other. Work hard, move into uncomfortable territory and understand each other.

Celeste Headlee
Explore confirmation bias – Facebook and other social media platforms tailor your feed to conform to your biases. Don't rely on them for news. In her talk "Ten Ways to Have a Better Conversation," Headlee shares that one way to get a person to explore their own biases is to ask them to write out the ways their opinion would work out in reality. This provokes a healthy self-doubt.
"If you don't know, say that you don't know" – As Headlee says in "Ten Ways to Have a Better Conversation": "People on the radio, especially on NPR, are much more aware that they're going on the record, and so they're more careful about what they claim to be an expert in and what they claim to know for sure. Do that. Err on the side of caution. Talk should not be cheap."
Get a mission, not just a job – In her first TEDx Talk, Headlee explores how she found her mission by asking herself questions about what she likes about doing her job.
You learn the most about yourself, not in theory but in practice.

Celeste Headlee
Enjoy a "helper's high" – Doing something nice for someone else, something small, like sending a thank-you note or buying the guy behind you in line a coffee, not only makes the other person feel good, it gives you immediate neurological and physical benefits that boost your mood.
Authors who have similar ideas and represent the same values:
7. Deep Dive: Communication
Find out more about Headlee's main topic in our related Journal articles:
About Our Thought Leader Profiles
Biographies can be found on Wikipedia. What you find here are instant practical insights into the thinking of important contemporaries. With the necessary references to the summaries of their works at getAbstract, of course.
How the Journal Saves You Time
Reading time for this article is about 7 minutes.
This article saves you up to 14 hours of research and reading time.
5
We have curated the most actionable insights from 5 summaries for this feature.
3
We read and summarized 3 books with 701 pages for this article.