HELLO
> getAbstract's Summaries In Context
getAbstract finds, rates and summarizes the top business books,
articles, podcasts and videos.

In our Journal, we paint the full picture and provide context to the most relevant insights
from our summaries – so you can take the best decisions right here, right now.

Try getAbstract for free!
CURRENT AFFAIRS
And Related Compressed Knowledge from getAbstract
MAKING SENSE OF TODAY
getAbstract's Summaries on the Latest Topics
#EXPERTTALKS
Connect with Thought Leaders Worldwide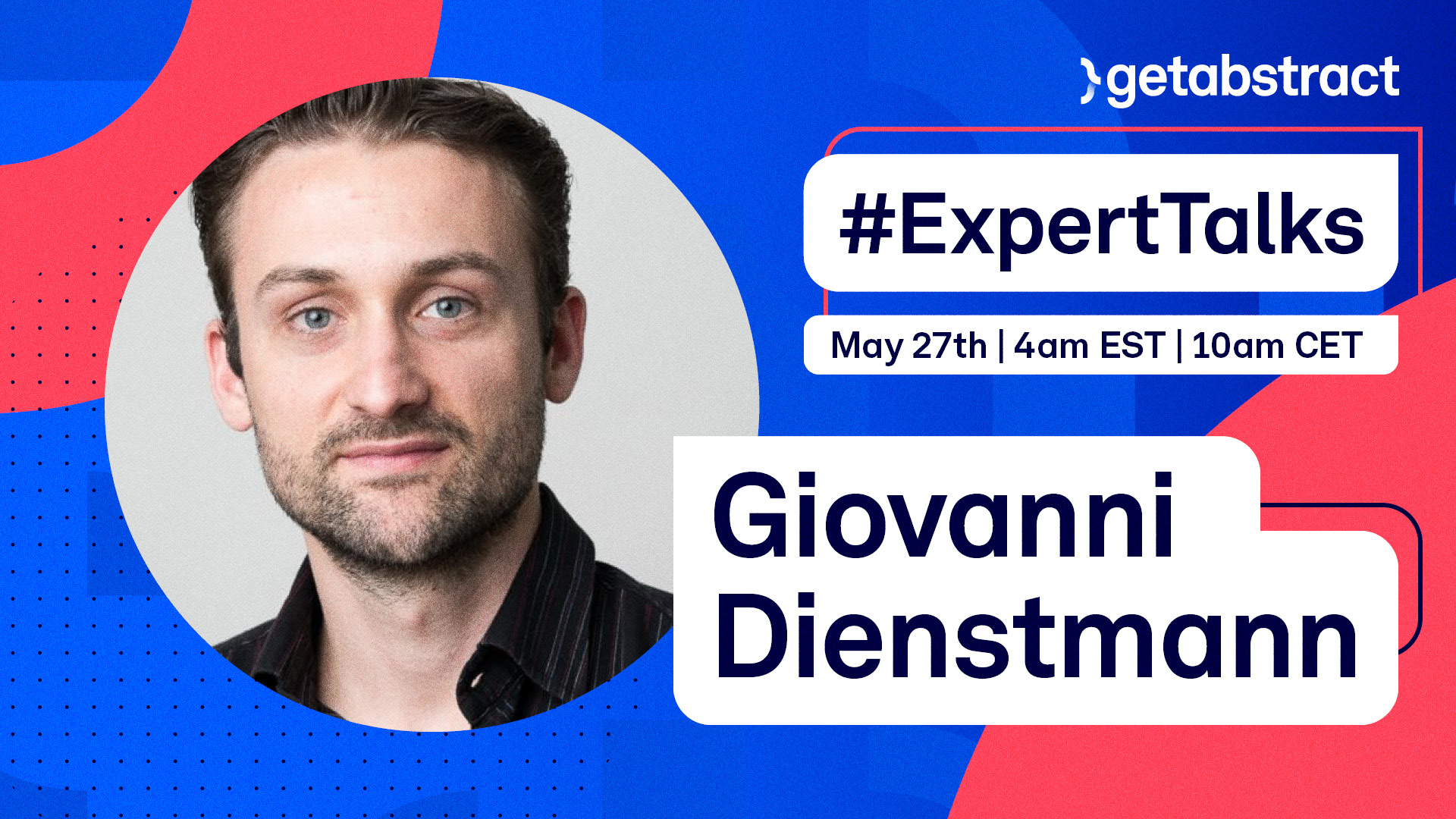 In this #ExpertTalk, we hear from Giovanni Dienstmann, a meditation teacher, coach, speaker, and author of Mindful Self-Discipline, as he outlines how to move from frustration to fulfillment.
FROM FRUSTRATION TO FULFILLMENT
Leadership courses, books and trainings abound, but the hard truth is that the best leaders are the ones who exercise self-discipline. Although that sounds a lot less "fun" than working on developing some other qualities, it is the basis of finding fulfillment in life, work, and relationships.
Learn:
How willpower alone fails to cultivate self-discipline
How to define your goals and values
How to overcome distractions, self-doubt and cultivate inner peace
LIVE >
On May 27th, 4am EST / 10am CET
INTERVIEWS
In Conversation with Experts and Professionals
RECENT ARTICLES
What You Might Have Missed
HOT TOPIC: DISTRACTIONS
How Fatal They Are and How to Avoid Them
NEW: THOUGHT LEADER PROFILES
Instant Practical Insights into the Thinking of Important Contemporaries
CLASSIC ADVICE
Literary Classics and Their Value in Contemporary (Professional) Life
NEW REVIEWS
Our Independent Book Critiques Are Even Shorter Than Our Summaries
FAVORITE READS
Our Favorite Thinkers and Leaders Share Their Favorite Reads
JEFF HADEN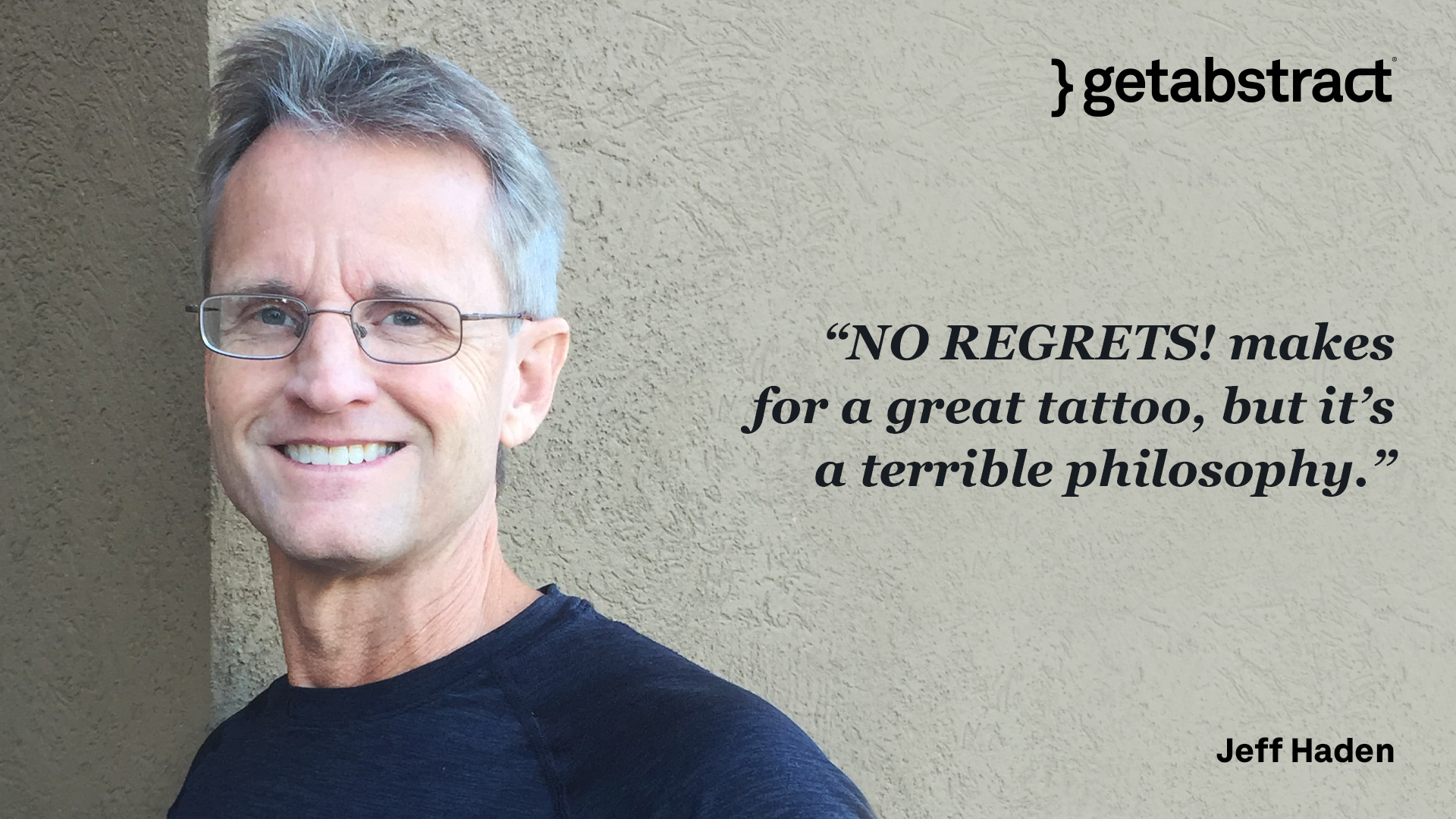 My current favorite book is The Power of Regret by Daniel Pink," says author and Inc. Magazine contributing editor Jeff Haden. "NO REGRETS! makes for a great tattoo, but it's a terrible philosophy." In his book, Pink argues that regrets help us learn from mistakes, decide what is truly important to us and make better decisions in the future. "While dwelling on regrets isn't helpful, learning from them definitely is," concludes Jeff. He praises Pink for laying out a process for reframing regret into something useful – "something that will make a definite difference in your personal and professional life." We suggest you follow Jeff's recommendation and read our summary of Daniel Pink's argument. You won't regret it!
SUMMARY
'No Regrets' Is No Way to Live
The Wall Street Journal
Zusammenfassung lesen