Josh Bersin
On finding and empowering top talent.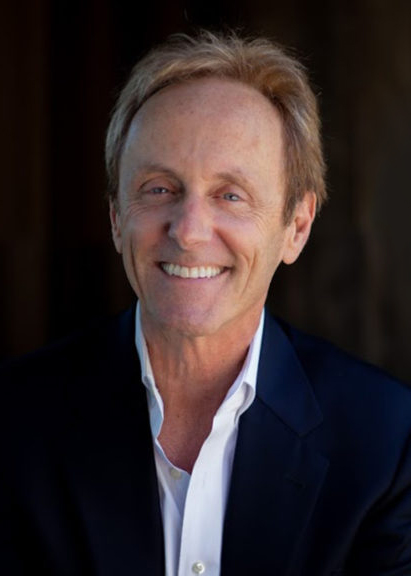 Josh Bersin is an expert in talent recruitment and retention and corporate training solutions. The Josh Bersin Academy trains HR and talent-focused professionals in techniques to transform their company's workforce education and development, for greater resiliency in the face of relentless change for business. Bersin is the author of The Blended Learning Handbook, the Training Measurement Handbook, and, most recently, Irresistible. He has authored numerous highly-regarded studies on HR, talent recruitment and employee training.
1. Josh Bersin's Key Findings and Messages
In a market that favors workers, talent retention offers your company a competitive edge.
"Micro-learning" combines searchable content organized into brief, problem-oriented lessons that employees can access when and where they need the information thus "learning in the flow of work."
The biggest factor for successfully integrating training is cultivating a learning culture.
2. Why Do They Matter?
Josh Bersin founded his HR, talent management and training company Bersin & Associates in 2001, then sold it to Deloitte, a professional services company, in 2012, rebranding it as Bersin by Deloitte. He retired from Deloitte in 2018 and started the Josh Bersin Academy in 2019 to train learning and development and HR professionals. Before and since, Bersin has led the way in Human Resources thinking. He and his associates continue to provide research and advice for HR organizations worldwide through The Josh Bersin Company, established in 2020. The company focuses on HR trends, hybrid work, diversity, equity and inclusion (DEI), employee training and worker experience.
3. To Understand Bersin's Work, Start Here
During the pandemic, smart companies figured out how to respond to customers in a crisis while prioritizing the health and safety of their workers. The smartest companies used the disruption to streamline processes, improve communications and transition some employees to remote or hybrid options. Many were already headed in these directions, argues Bersin in his articles The Back-To-Work Playbook and The Big Reset Playbook.
Highlights:
Manufacturers led the way in facing and adapting to pandemic challenges by prioritizing safety protocols.
Businesses took advantage of the crisis to retool communications, get better at listening and ramp up programs to support worker well-being.
Some companies recognized new customer demands and niches to serve when they reconfigured their businesses for safety. They allowed local managers more control over policies.
Highlights:
The pandemic accelerated existing trends, such as the move to remote and hybrid work arrangements.
In the face of existential threat, a company's sense of purpose becomes its most essential motivation.
Leaders must remain fearless and willing to experiment.
Create an environment of trust for greatest productivity.
In times of uncertainty and ambiguity, people are desperate for a sense of purpose. Leaders who understand the importance of a unifying sense of purpose are finding competitive advantage.

Josh Bersin
In The Big Reset: Human-Centered Leadership, Bersin talks about the shift in companies that emphasize a coaching approach to leadership:
Highlights:
Human-centered leadership focuses on employee well-being first.
To stay competitive amidst constant change, businesses must provide training for continuous upskilling.
Human-centered practices include not scheduling meetings at certain times to encourage deep thinking and creativity or transitioning from scheduled performance reviews to continuous coaching.
Developing new leadership mind-sets, capabilities and behaviors is one of the most important things HR can do to set the organization up for success as we emerge from the pandemic and transform our businesses.

Josh Bersin
4. Practical and Quick Insight
In "Employee Engagement 3.0" Bersin describes the evolution of feedback into the digital era. Managers can use state-of-the-art data analytics to improve their feedback. AI-driven programs offer recommendations based on data.
Highlights:
Open management practice ensures employees that it's safe to share their thoughts and feedback at work.
Ask for qualitative feedback about the job, and inquire about an employee's well-being.
Develop actionable responses to the feedback you ask for.
It's time to move from 'feedback to action' in your entire employee engagement strategy, and look for tools and content that make this easy.

Josh Bersin
---
xx
In this Q&A article from E-Learn, Bersin offers insights into modern corporate learning programs that meet the need for on-the-fly learning and re-skilling.
Highlights:
Employees need content relevant to the problem they're working on at the moment they are seeking solutions.
Employees prefer content delivered in small, "bite-sized" pieces that fill in knowledge gaps or teach specific skills relevant to the task at hand.
Effective learning programs target specific goals, are the right fit for an employee's skill set and knowledge, and engage learners using a combination of technologies and human interaction.
5. Evaluate the Details
The Covid-19 pandemic accelerated many organizations' plans for digital transformation. Be better prepared for disruption by implementing a culture of continuous learning for employees.
Training and reskilling existing employees may be cheaper than trying to recruit new talent.
Companies are automating their hiring processes. These same processes can match existing employees to new tasks, smoothing the way for lateral moves.
In this podcast, Bersin describes how businesses can live up to the expectations and trust people, especially their employees, place in them:
People trust businesses more than other institutions, including government and media.
In a job-seeker's market, pay and benefits mean more than other incentives.
Earn employee trust through competence, strong ethics and transparency, and listening.
We're not getting automated out of work. We're getting automated into higher value work.

Josh Bersin
Bersin studied Diversity, Equity and Inclusion programs in over 800 companies. Here's what works:
True DEI requires systemic changes in culture.
Instead of just boosting diversity numbers, focus on true inclusion.
Successful companies view DEI as a business function and essential to their growth strategy.
Listening might be the most important trait your company can cultivate.
In this article, Bersin says the Amazon labor union organized in Staten Island, New York illustrates the increase of worker power in the US:
Retail, hospitality, transit and healthcare workers experience high stress and poor workplace conditions. Now they have the option to find better jobs.
Employee turnover in the US stands at 33%. Businesses are responding with higher pay and better opportunities.
Employees are not the 'enemy' or a 'labor cost' to be minimized. They are the most important stakeholders you have.

Josh Bersin
6. Additional Resources by Topic
Consider professional recruiters – In The Take This Job and Shove It Market, Bersin says, in an economy that favors workers, it's worth it to invest heavily in recruitment. Promote from within, which is attractive to employees; they will see you support a career path for them. Beef up your brand to attract talent.
Building consensus is a lost art – As much as they might like to, Bersin argues in What Can We Learn from Politics, businesses can't avoid involvement in politics. Companies grapple with environmental impact, racial justice, fair pay and equitable promotion policies that affect people's lives. Recognizing this, Bersin emphasizes the strengths of "good citizenship" processes that build internal consensus by rewarding teamwork over individual effort.
Citizenship is a theme that I believe we have to consider from the CEO on down.

Josh Bersin
Open up non-linear career opportunities that excite your employees – In Career Pathways: The Innovation that Could Transform the Economy, Bersin draws on his extensive research to highlight the successes of companies like Walmart, Providence and Amazon in providing new training and reskilling opportunities to its existing workforce that ready it for the challenges the company expects to face in the future. Both employees and companies are now thinking more laterally about recruitment. Bersin quotes from his report:
Through career pathways, organizations can support the development of new skills, helping individuals transition into credentialed new jobs or roles that offer better pay and business impact…career pathways enable organizations to tap into diverse talent pools—such as frontline workers and underserved populations. And by reskilling and developing new skills, career pathways also unlock growth.

Josh Bersin
Steady growth wins the race – And so does a sense of internal agility when it comes to managing talent. In Understanding the Cycle of Layoffs: Could They Have Been Prevented? Bersin points out that companies go through relatively predictable cycles of growth. The mantra for tech companies is "get big fast." So it's understandable that during a market slowdown, many companies, especially younger tech startups, will implement layoffs, as Twitter and Meta have recently. But it's not inevitable. More seasoned companies may have resisted the hiring frenzy in the first place in favor of growing at a steady pace. In slower times, companies like Microsoft and IBM focus on reinvention. Consumer packaged goods companies shift employees to more successful brands. Bersin writes: "These companies have learned that 'intelligent talent mobility' is often a better solution than letting a lot of people go."
The economic slowdown is a healthy correction – In What HR Leaders and Teams Need to Know About Inflation, Recession, The Economy and the Workforce, Bersin argues the best strategy in a slowing economy is the same good strategy for a growing economy: focus on your workforce.
In my mind, the only strategy that will succeed in this economy is to take care of your employees…because virtually every company is a services business and dependent upon the human ingenuity of your workforce.

Josh Bersin
More on "talent mobility" – In this video Bersin looks ahead to the tech HR professionals will rely upon in 2023:
Authors who have similar ideas and represent the same values:
7. Deep Dive: Keeping the Talent You Have
Find out more about Bersin's main topic in our related Journal articles:
While technology-enabled learning is important, it's not as important as giving people mentors, sponsors and experts to learn from – and giving them the time, rewards and environment to learn at work.

Josh Bersin
For a deeper dive into these topics, read:
Related Summaries in getAbstract's Library
About Our Thought Leader Profiles
Biographies can be found on Wikipedia. What you find here are instant practical insights into the thinking of important contemporaries. With the necessary references to the summaries of their works at getAbstract, of course.
How the Journal Saves You Time
Reading time for this article is about 9 minutes.
This article saves you up to 41 hours of research and reading time.
16
We have curated the most actionable insights from 16 summaries for this feature.
7
We read and summarized 7 books with 2030 pages for this article.