Empower Them or Lose Them
Why employee autonomy and a strong corporate culture are essential for your organization's success.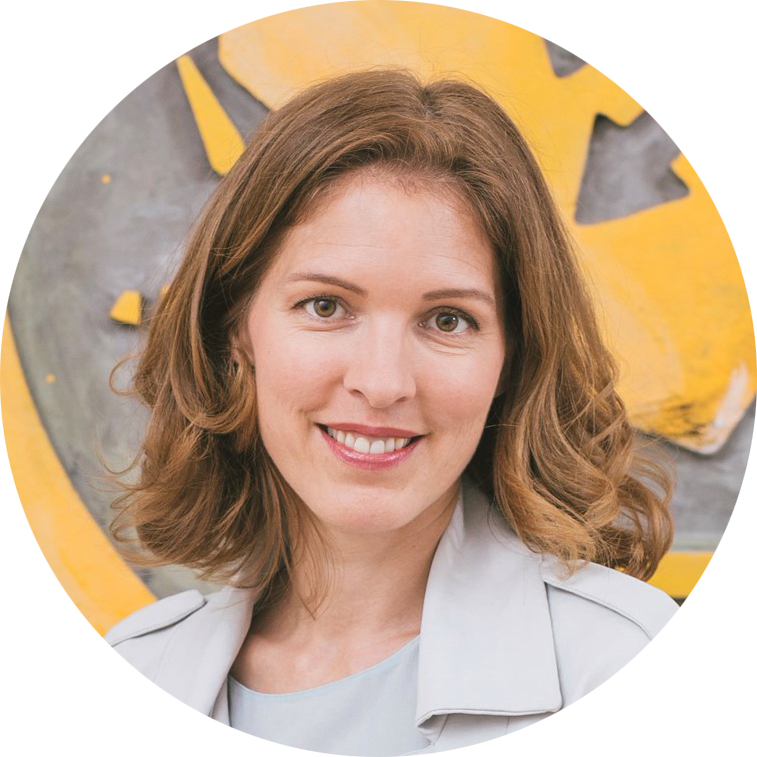 Like many other people, I'm obsessed with strategy. A strategy can be reassuring: Even if the details are not exactly clear, you know you are heading in the right direction. About two decades ago, I was a strategy consultant at one of the Big Five. I received the conventional training, but I quickly discovered the very well-known tenet: Culture eats strategy for breakfast. Echoing this thought, Aaron Dignan, the author of Brave New Work, says that, "In a complex world, plans are lies on paper."
Ultimately, over 70% of transformation projects are failures. The reason? Corporate culture. While many companies are laser-focused on "innovation" and "disruption," innovation needs culture, and culture needs employee empowerment. Here, I want to further explore corporate culture and the role of autonomy in creating the best possible workplace. Even though we cannot directly influence corporate culture, we can influence the aspects that define it.
Purpose
"The only way to do extraordinary work is to love what you do," Steve Jobs once said. And indeed, being able to identify with the purpose of a company is becoming more critical. A Gallup study that surveyed 2,000 master's students shows that for 80% of them, it is very or extremely important that their work has a meaning, a purpose, that aligns with their values.
Purpose is one of the critical elements to building a solid corporate culture. That being said, it can be overlooked.
After all, it's easy to say that an organization is in the business of providing the "best possible customer service" or making "a healthy profit for its shareholders." Purpose, however, goes much deeper than that. Purpose is about the real difference that your work creates for customers or clients. As Frédéric Laloux describes in Reinventing Organizations, an organization has a soul of its own. And its evolutionary purpose, like an independent organism, evolves.
That's why managers must observe their organization's evolutionary purpose. See how the organization has evolved and create procedures and policies that promote that purpose. While it may be challenging to see initially, identifying and understanding your organization's purpose can help you create a more positive corporate culture. Therefore, it is essential to explicitly formulate the purpose and values of a company and make them known to motivate employees and attract the best talent.
Autonomy
A survey from the University of Birmingham Business School found that employees who felt higher levels of autonomy also reported higher levels of job satisfaction and improved well-being. Autonomy is powerful because it lets employees leverage their knowledge and talents in a much more comfortable way. Instead of being micromanaged by a (possibly incompetent or unknowledgeable) manager, your colleagues can follow their passions and do their best work. By doing so, they are intrinsically motivated.
Ideally, you let them choose what they do, when, how, and with whom. Of course, this is an extreme case that rarely happens. But if employees already can't choose what they do, it's vital to explain why and give them maximum freedom in how and with whom they achieve their goals. Today, the boss is less the one who "knows" and dictates what to do. Instead, he or she is the one who creates and coaches the framework so that the organization can flexibly adapt to the customers and the context and so that the employees can work efficiently and effectively.
Let's look at a concrete example: AMAG is one of the big Swiss car dealers. As part of a broad corporate culture project "from arrogance to elegance," the company has introduced so-called joker cards. Employees want to make customers happy and provide them with the best possible service. At the same time, there are rules about what is possible in which situations.
Through these joker cards, each employee can make one exception per month to satisfy the customer. There is no financial limit for these joker cards, and there are no prior approvals. The exceptions are only discussed afterward, if necessary.
The employee is happy because the company trusts him and his judgment. She or he is happy not to have to comply with the regulations when they would be absurd or unfair in a specific situation, at least once a month. And the customer is happy because he or she feels understood and seen as a human being and not as an object of regulation. In effect, the company is happy because happy customers are good customers – who remain customers.
So, when thinking about your corporate culture, evaluate whether you are giving your colleagues sufficient autonomy. See if they feel free to do their best work without endless meetings, micromanagers or false deadlines.
Recognition
Purpose and autonomy are good, but they aren't good enough. Recognition is the third key element of a stellar corporate culture. Why? Employees want to be seen and recognized not only as employees but also as people. Money is not a suitable means of recognition and can even have adverse effects, as it can promote lone wolf mentalities and a couple more destructive side-effects. And yet, we need people who cooperate, take risks, build on the strengths and help each other. As social animals, all of us want to be singled out for our contributions and hard work. Better yet, when employees are recognized for their work, they tend to stay at their companies. Therefore, as for the children we are trying to educate, it is essential to focus recognition on efforts and behaviors rather than on results. This is the only way to achieve lasting intrinsic motivation.
Recognition is an effortless act. Yet, many managers fail to single out their employees positively.
The silver lining is that you can make recognition a more critical part of your organization. Whether it is scheduled recognition every week or more ad hoc recognition – seriously consider emphasizing it as your organization moves forward.
The Power of Corporate Culture
Niels Pflaeging argues that culture is like a shadow. "You can't change it, but it is constantly changing." Strategy and corporate culture can seem amorphous at times, yet they are mirror and critical elements for any organization's prosperity. Whether you run a small nonprofit or have a managerial role at a much larger organization, make sure that you pay attention to your corporate culture.
Even though it may be easier to monitor your P&L closely and focus on other critical tasks like product development, a solid corporate culture can accelerate your organization. You can't fake it or lie in that field. With lasting and honest actions and investments today, you will be setting yourself up for a strong tomorrow.
---
How the Journal Saves You Time
Reading time for this article is about 6 minutes.
This article saves you up to 14 hours of research and reading time.
3
We have curated the most actionable insights from 3 summaries for this feature.
2
We read and summarized 2 books with 682 pages for this article.