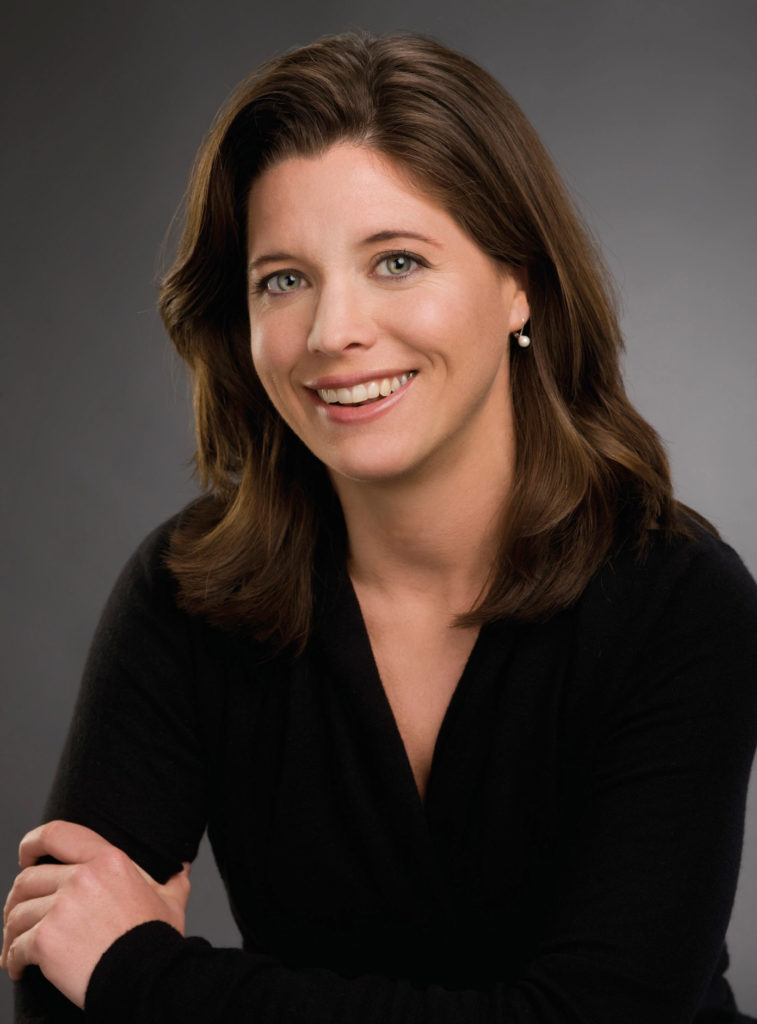 Christine Porath is a tenured professor at Georgetown University's McDonough School of Business. Her research focuses on workplace incivility – and its costs and remedies. A sought-after speaker, her work has been featured worldwide in over 1,500 television, radio and print outlets.
1. Christine Porath's Key Findings and Messages
Workplace rudeness generates lack of productivity, disengagement, absenteeism and turnover.
Truly thriving workplace cultures generate a sense of community among their staff.
Anyone can help a community thrive by practicing openness, radical candor, civility, as well as self-care.
Incivility robs cognitive resources, hijacking performance and creativity. So even if you want to perform at your best, you can't.

Christine Porath
2. Why Do They Matter?
Nice guys finish first. That's not just a saying, it's a principle backed up by research. Civility researcher Christine Porath found that treating people with respect creates more productive work environments and boosts companies' bottom lines. She reminds us that small gestures of politeness performed throughout the day can lead to lasting positive change.
Incivility is a bug. It's contagious, and we become carriers of it just by being around it.

Christine Porath
3. To Understand Porath's Work, Start Here
At her first job out of college, Christine Porath experienced a lot of rudeness and disrespectful behavior. The experience was so formative that she went back to school and built an academic career studying how incivility impacts job performance. She sums up her findings in her 2018 TED talk:
Highlights:
Research has found a strong correlation between incivility in the workplace and reduced job performance.
By treating others with respect, your behavior will motivate others to do the same.
4. Elaboration of Her Core Idea (Porath's Books)
Management professor Christine Porath conducted extensive research on workplace "civility," surveying thousands of people worldwide in organizations large and small. She presents her findings in her 2016 book, Mastering Civility. Porath designed her practical guide for leaders who want to infuse civility into their corporate cultures and for individuals striving to exert a more positive influence.
Highlights
Workplace rudeness generates lack of productivity, disengagement, absenteeism and turnover.
In contrast, "civility" makes people feel valued and appreciated.
Shield yourself from the negative psychological impact of workplace incivility by developing a "sense of thriving" within yourself.
Feeling genuinely appreciated lifts people up. It energizes. It's also a powerful tool for encouraging the right behaviors.

Christine Porath
In her second book, Mastering Community (March 2022), Porath goes beyond company culture to elaborate on the ways companies and leaders can foster a true sense of community among their staff. While the first part of the book addresses leaders, the second part offers advice for individuals wanting to help build a community at their workplace and beyond.
Highlights
Thriving communities are important to people's well-being and the success of organizations.
Active community building is an antidote to the loneliness epidemic brought about in part by technology and modern workplace practices.
Communities (and corporate cultures) thrive when all members demonstrate true care about one another.
Anyone can help a community thrive by practicing openness, radical candor, civility, as well as self-care.
5. Practical Insights
Porath addresses a broad audience of leaders and professionals with the message that civility is much more than a "nice-to-have." Indeed, a positive work climate acts as a buffer against burnout and fosters resilience. Learn more in the following two getAbstract summaries:
Highlights
A workplace that is rife with incivility messes with people's cognitive functions, including information processing and problem-solving capabilities.
Incivility can have life-or-death consequences: In a study of 4,500 doctors and nurses, 71% linked incivility to medical errors.
Incivility is like being trapped inside a fog.

Christine Porath
Highlights
A survey of more than 20,500 employees found they were happiest and most effective when they were able to fulfill their physical, emotional, mental and spiritual needs.
Companies with the most energized and able workers are 22% more profitable than those with the least energized employees.
6. Additional Resources by Topic
Creating more humane workplaces – Porath offers practical guidelines in a report written for the Society of Human Resource Management. The getAbstract library offers additional resources on the topic: Check out our summary of Erica Keswin's Bring Your Human to Work and of Vlatka Hlupic's Humane Capital.
Building personal resilience – Porath explains that looking after our physical and emotional well-being protects us against the toxic impacts of incivility in a Harvard Business Review article. For further explorations into the topic, you might find the summary of Damon Zahariades's Mental Toughness Handbook helpful.
The toxicity of intermittent stress – Incivility is an intermittent stressor that wears down the immune system and can lead to serious health issues, including cardiovascular disease, cancer, diabetes and ulcers. Find out more about stress-related diseases here and learn how companies can shield people from toxic stressors here.
Psychological safety – Civility is a key aspect of making employees feel valued, supported and safe to contribute. Our summaries of The 4 Stages of Psychological Safety and The Fearless Organization offer additional context.
Employee well-being and the bottom line – A genuine effort to promote employee well-being pays off in dollars and cents, Porath writes. Find additional resources on the topic in the getAbstract Journal here and here.
7. Deep Dive: Civility and Connection
Authors who have similar ideas and represent the same values:
About Our Thought Leader Profiles
Biographies can be found on Wikipedia. What you find here are instant practical insights into the thinking of important contemporaries. With the necessary references to the summaries of their works at getAbstract, of course.
How the Journal Saves You Time
Reading time for this article is about 5 minutes.
This article saves you up to 5 hours of research and reading time.
3
We have curated the most actionable insights from 3 summaries for this feature.
1
We read and summarized one book with 230 pages for this article.