How to Put Knowledge into Action
Close the knowledge-action gap with these best practices.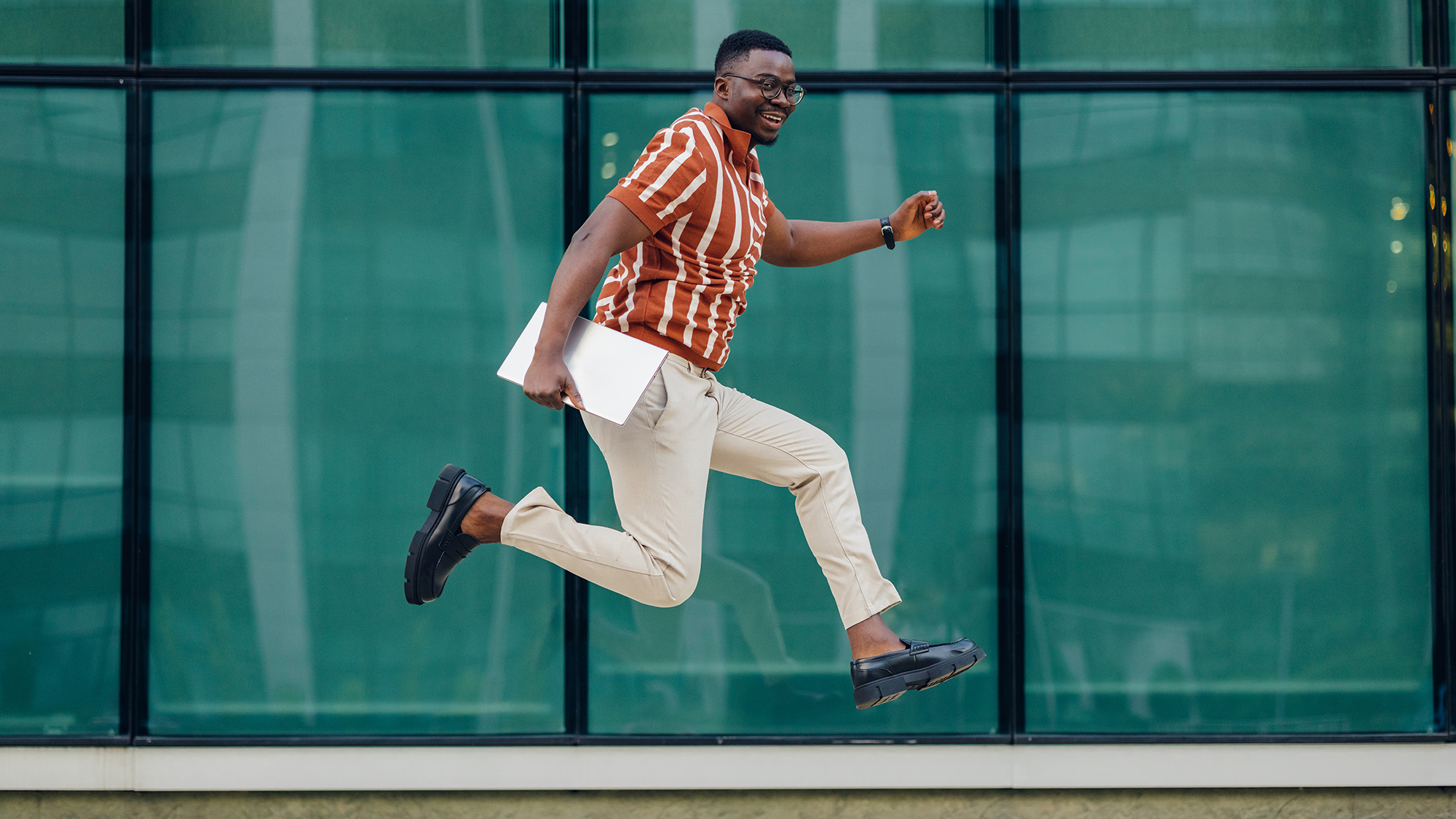 A common hurdle learners face is bridging the gap between knowledge and action. Therefore, as a learner, adopting a strategic approach to implementing your learning becomes paramount.
Knowledge is not power until it's applied

Dale Carnegie
Ready to take action? Start with these best practices.
1. Know Your "Why"
What is the current issue you are trying to resolve through your learning? What do you want to achieve by applying your knowledge? Clarifying your learning goals will prime your mind toward knowledge application from the start.
However, it's important to note that motivation alone does not automatically translate into effective learning. As learning expert Dan Willingham explains in his interview with getAbstract, effective learning is the result of employing proven memory strategies, as explained in detail in his book, Outsmart Your Brain.
Still, being motivated by your "Why" will help you learn if it prompts you to apply proven learning techniques – as well as to keep going when you hit those inevitable low points.
Author and entrepreneur Michael Bungay Stanier offers solid advice on how to set a "worthy goal" and jump-start your learning journey in How to Begin. In addition to providing simple exercises to help you work toward your goals, the book also helps you identify what might be holding you back from reaching them.
Related Summaries in getAbstract's Library
2. Set SMART Goals
Develop a plan to implement your knowledge effectively. Break down the steps you seek to apply your learnings as you go. If you are learning a new technical skill or software, try to find easy-use cases that allow you to start practicing your new skills.
When setting your goals, make them SMART: Specific, Measurable, Achievable, Relevant, and Time-Bound. Defining these parameters ensures that you can reach your goals within a given timeframe.
Related Summaries in getAbstract's Library
Article Summary
4 Tips for Setting Powerful Goals
Success
Read Summary
Book Summary
Start at the End
Welbeck Publishing Group Ltd
Read Summary
Article Summary
How to Use the Two-Week Rule to Become Remarkably Successful (and Optimize Your Bucket List)
Inc.
Read Summary
3. Leverage the Power of Habits
If implementing your learning involves behavior change, research on habits provides you with best practices. Say, you have taken a course on how to be more focused, become a better listener, or manage your time more efficiently. Trying to implement your learnings all at once is a recipe for failure. Instead, start small.
James Clear, author of Atomic Habits, presents a four-step framework to make new habits stick. First, develop a plan as to where, when and how you will practice your new habit. Second, use physical prompts to encourage the behavior you desire. Third, focus on getting started even if you're not feeling it. Fourth, to stay on the right path, seek out small hits of immediate gratification by marking your daily practice on a calendar, creating a chain of progress.
To make changes last, you need to stop fighting against your brain.

Stephen Guise
Related Summaries in getAbstract's Library
4. Internalize Your Learnings
Before you can apply knowledge, you will first need to consolidate what you have learned. Indeed, you cannot implement what you don't truly understand.
Theoretical physicist Richard Feynman developed a simple process, also known as the Feynman technique, to test and fortify your understanding of any subject matter: Try to explain a concept in basic terms so a child can understand it. In doing so, you'll identify the gaps in your own understanding. Research those gaps and attempt to explain the concept again. Repeat the process until you are satisfied that you have grasped the concept and can offer a clear, concise explanation.
To truly understand a topic, you must teach that topic to someone who knows nothing about it, someone with zero background on the subject that you're discussing. If you can't explain that subject to a complete amateur, then there are gaps in your understanding.

Tristan Reed
Allow yourself time between learning units for the information to be absorbed and applied. Research shows that spaced out, repeated practice is more effective than cramming. Applying your learnings, in itself, is a good consolidation technique.
Related Summaries in getAbstract's Library
Test Your Knowledge: True or False?
"People learn differently – to learn effectively, you must first identify your 'learning style.'"
Check your answer here, here and here.
"Mastering a new skill is all about getting in your 10,000 practice hours."
Check your answer here.
"Following through on your learnings is mostly a matter of willpower. "
5. Track your Progress
Hold yourself accountable by tracking your progress. Depending on what you want to put into practice, create your own improvement metric specific to the skill.
Applying knowledge is an iterative process. As you encounter challenges or unexpected outcomes, be prepared to adjust your approach and adapt your strategies.
As executive coach Erika Andersen advises in Be Bad First, shifting your internal monologue to one of acceptance and excitement provides mental clarity and positive feelings toward the new challenge. Becoming willing to be bad first involves accepting that you're a beginner, believing that, with practice, you'll improve, and making connections between the new skill and areas in which you already excel.
6. Practice Deliberately
Authors Anders Ericsson and Robert Pool write in Peak that focused practice and deliberate training shapes the brain to support the skills you're trying to learn. Keep practicing to stay proficient at your skill. To improve your knowledge application through "deliberate practice," hone in on exactly the part you'd like to improve and focus on that. Break what you're trying to learn into components you can practice repetitively.
Keep in mind three Fs: Focus. Feedback. Fix it. Break the skill down into components that you can do repeatedly and analyze effectively, determine your weaknesses, and figure out ways to address them.

Anders Ericsson and Robert Pool
7. Reflect, Solicit Feedback and Adjust
After applying new knowledge, reflect on the outcomes. What worked well? What could be improved? Continuous reflection enhances your understanding and refines your ability to apply knowledge effectively.
When we apply information, we have to consolidate what we've learned and then adjust as we apply. Practically, in the workplace, we can do this simply by integrating practice and application into our work, taking on stretch assignments and exploring rotational opportunities. Ideally, we would integrate reflection, feedback and coaching from someone with expertise.

Teri Hart
Getting feedback from peers, mentors, or experts can provide valuable insights into how well you're applying your knowledge. A coach or mentor can offer invaluable support on your learning journey. Or team up with a colleague to become "accountability buddies." Share your learning goals and meet regularly to hold each other accountable for implementing them. Social learning platforms or discussion forums where learners can share their insights and frustrations can work wonders in keeping you on track.
Related Summaries in getAbstract's Library
Article Summary
I asked for continuous feedback for 30 days. Here's what happened.
Atlassian
Read Summary
8. Use It or Lose It
Practicing your learning regularly is a powerful way of solidifying new knowledge and skills. So is sharing it with others. Putting your learnings into your own words will expose potential knowledge gaps and help fortify your learnings. As Teri Hart explains in Hardwired to Learn, applying, practicing and teaching what you've learned will deepen the synaptic connections in your brain that cement the learning and bake it into memory.
Consider training others in the skill you've acquired or crafting a blog post or video tutorial about your learnings. Being able to share your learnings with others will do more than just reinforce your own understanding. It will most likely strengthen your "Why" for embarking on the learning journey in the first place!
Are you an L&D leader? Find out what learning departments can do to make learning effective and applicable:
How the Journal Saves You Time
Reading time for this article is about 7 minutes.
This article saves you up to 77 hours of research and reading time.
20
We have curated the most actionable insights from 20 summaries for this feature.
15
We read and summarized 15 books with 3823 pages for this article.