End Workplace Harassment By Preventing It in the First Place
Go beyond legal requirements to create a harassment-free culture.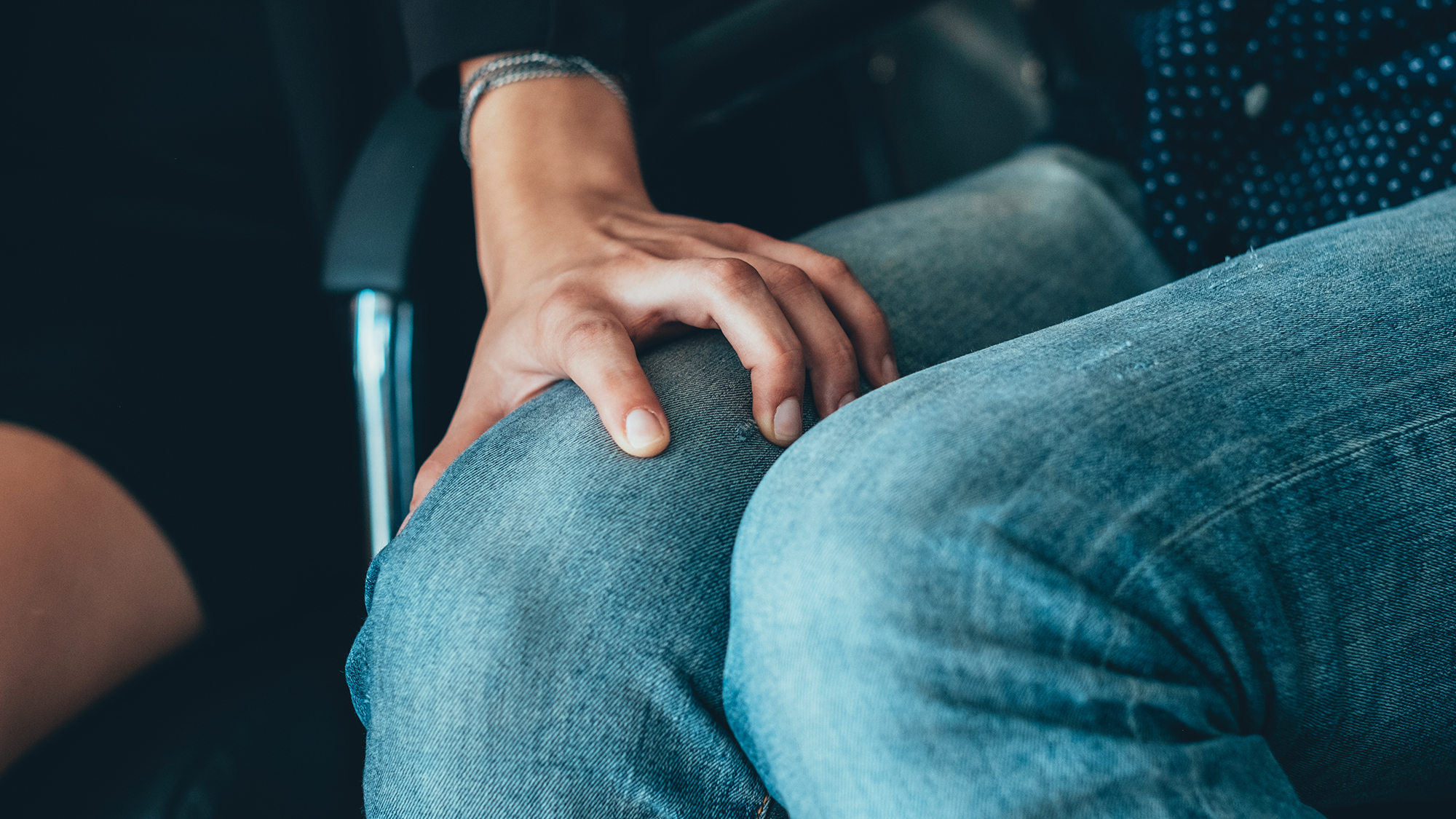 Fox News fired popular on-air talent Bill O'Reilly in 2017 after several female colleagues accused the host of sexual harassment, a markedly different result than when producer Andrea Mackris leveled accusations against him for the same thing in 2004. In that case, the entire company rose to his defense, attacking Mackris, threatening her and suing both her and her lawyer. She eventually settled with Fox, but part of the deal was signing a non-disclosure agreement, so O'Reilly's reputation wasn't harmed. What was different in 2017 compared to 2004? The former chairman of Fox News, Roger Ailes, who had so vigorously defended O'Reilly, was no longer in charge. He himself was forced to resign following his own sexual harassment scandal.
Fox host Gretchen Carlson brought and settled a sexual harassment suit against Roger Ailes. In Be Fierce, she outlines her experiences with harassment throughout her career, driving home the fact that approximately 70% of women who experience workplace sexual harassment don't report it.
Sexual harassment is an "unlawful employment practice." It is, essentially, any unwanted sexualized behavior that continues. Part of the problem with sexual abuse survivors coming forward is the trauma and shame and fear they feel. Often victims of workplace harassment don't report incidents because they feel HR will act to protect the organization and not them. In a well-publicized case, Uber's HR department protected a supervisor in the face of damning evidence of sexual harassment because he was a high-performer. Far too often, harassers find their career opportunities protected while victims have their reputations ruined for "making trouble."
It's incomprehensible to me why we sideline the people who stand up for themselves, while making excuses for those whose words and actions are morally corrupt.

Gretchen Carlson
1. The #MeToo Campaign Made People Realize How Pervasive Workplace Harassment Is
In 2017, the New York Times reported a long history of sexual abuse by movie mogul Harvey Weinstein. Apparently, his predation was an open secret in Hollywood, but he held such power over people's careers they dared not speak up. Once the story broke, multiple women accused him of assault. Amid this and other public accusations against high-profile men, women across the internet shared their all-too-common stories about sexual harassment and assault in the workplace using the hashtag #MeToo. But, as Sylvia Ann Hewlett points out in #MeToo in the Corporate World, harassment is often about power, not gender. It doesn't just affect women and isn't only sexual in nature.
Former NFL player turned actor Terry Crews felt empowered by the #MeToo movement to share his story about sexual harassment in Hollywood, providing proof that even a large, muscle-bound man can be a target for harassment. Hewlett shares stories about the often unnoted harassment people of color and LGBTQ people routinely face at work. In 2018, women employees at Nike reported an organization-wide hostile environment for women, including sexual harassment and an ineffective HR policy, but also pervasive misogyny and discrimination that undermined women employees' ability to advance at work. As a result of their efforts, numerous senior executives resigned, shareholders brought a lawsuit, and, while trying to recover from a severely dinged brand reputation, Nike could no longer attract top talent to the company.
Silence is the most powerful weapon of the harasser.

Gretchen Carlson
The #MeToo movement reverberated internationally. However, women who speak out in authoritarian states are often censored or worse for their efforts, report Rachel Vogelstein, director of the Women and Foreign Policy Program at the Council on Foreign Relations, and senior fellow Meighan Stone in their book Awakening.
2. Have a Zero-Tolerance Policy
Journalist Leigh Anderson notes in "How to Identify Workplace Sexual Harassment" that the line between legal and illegal harassment can be blurry and that employees who believe they are being targeted specifically, or whose work is suffering due to a pervasively hostile environment, should talk with a trusted supervisor, or, failing that, a lawyer. In "The 3 Things That Make Organizations Prone to Sexual Harassment," gender sociologist and writer Marianne Cooper describes how the aggressive, rigidly hierarchical, male-dominated culture at Amazon made it such a breeding ground for the harassment of subordinates. Add to that a permissive attitude where bad actors aren't penalized and companies become a petri dish for proliferating harassment. Where leadership is committed to swift consequences for transgressors, harassment stops. This is employment lawyer Bobbi Dominick's overarching theme in Preventing Workplace Harassment in a #MeToo World.
Book Summary
Preventing Workplace Harassment in a #MeToo World
Society For Human Resource Management
Prevent harassment in the workplace before it even happens by demonstrating leadership commitment to a zero-tolerance policy. Make sure that policy is clearly spelled out and available to all employees. Be sure all employees are reminded of it regularly, as well as the steps to take in case of harassment. As Dominick points out, the costs to companies of ignoring workplace harassment far outweigh the costs of proactively preventing it, especially as courts will hold companies liable if they have no protocols in place or do nothing when accusations come to light. She recommends thorough anti-harassment training programs that are regularly updated.
Bullying might not rise to the legal definition of harassment if it's not obviously due to discrimination of one sort or another, but if allowed to continue unchecked, it can foster exactly the hostile work environment that inevitably leads to legal action.
Understand the productivity costs of bullying in "How to Identify and Manage Workplace Bullying." Authors Peter J. Dean and Molly D. Shepard give you strategies to manage specific kinds of bullies in The Bully-Proof Workplace. Clear policies provide the foundation for psychological safety.
Related Summaries in getAbstract's Library
Cracking down on harassers, severely and transparently, discourages the behavior across an organization.

Marianne Cooper
3. Get Comfortable With Uncomfortable Conversations
Journalist Caitlin Flanagan writes in "The Problem with HR" that HR departments haven't done much to stop workplace harassment in thirty years of effort. This is usually because they're more focused on protecting the company's reputation than their employee's safety and well-being. Ideally, HR should have an anti-harassment policy in place, but it is vital that HR implement clear, detailed processes in cases of harassment. They must investigate every claim impartially and hold harassers accountable.
Recognizing that reporting harassment in the first place takes courage, in Breaking the Silence Habit, author Sarah Beaulieu recommends a framework for approaching conversations about difficult subjects. To complement robust formal procedures, provide redundant channels for reporting, for instance, a company-wide hotline. IBM provides the "Talk It Over" hotline to discuss incidents and help formulate next steps.
Acknowledge that different people will have different experiences and different comfort levels discussing harassment, especially sexual harassment. It's vital to start with facts. If you're the supervisor first investigating an incident, check your own biases and lead with questions rather than statements. To thoroughly understand the situation, you will have to have multiple conversations. Understand what your next steps should be according to company policy.
If you can't talk about sexual harassment or violence, you can't prevent or respond to it.

Sarah Beaulieu
4. Culture Makes the Difference
Some men may have concerns about their ability to navigate the modern normal. For them, author Heather Zumarraga gives clear guidance in The Man's Guide to Corporate Culture. Among her recommendations: refrain from commenting upon your female colleague's physical appearance. Develop diplomatic people skills; they will serve you well. Remain professional.
Be sensitive to how you can make your co-workers feel safe at work. Welcome diverse opinions. Office romances happen, but beware of the significant potential downsides to your productivity and reputation. Familiarize yourself with any company policies dealing with this.
Many report that the #MeToo campaign had a chilling effect on men mentoring subordinates, especially women. Just remember, it's well-documented that companies that prioritize greater diversity in their workforce and in leadership experience higher revenues. So, instead of being afraid to mentor new recruits, you should consciously put the relationship on a professional footing from the very beginning by, for instance, meeting in public areas. Encouraging diverse hires and championing their good ideas is a win-win for everyone and the company.
Author Jessica Bennett of Feminist Fight Club says sexism in the workplace is more subtle than it used to be and recommends several tactics for women dealing with implicit bias. She suggests forming close alliances with women colleagues to combat "manterrupters" and "bropropriators." Say no to dead-end jobs. Recognize how the accepted rules for getting ahead in business don't always apply to women:
Creating a creative, psychologically safe work environment where everyone is treated professionally as respected colleagues is the best way to keep harassment from happening in the first place. Businesses that welcome all employees and treat them as equally valued contributors will reap the rewards of a vibrant culture, diverse viewpoints and increased profits.
How the Journal Saves You Time
Reading time for this article is about 8 minutes.
This article saves you up to 34 hours of research and reading time.
10
We have curated the most actionable insights from 10 summaries for this feature.
7
We read and summarized 7 books with 1690 pages for this article.