Ryan Holiday
On Stoicism as a Self-Help Strategy.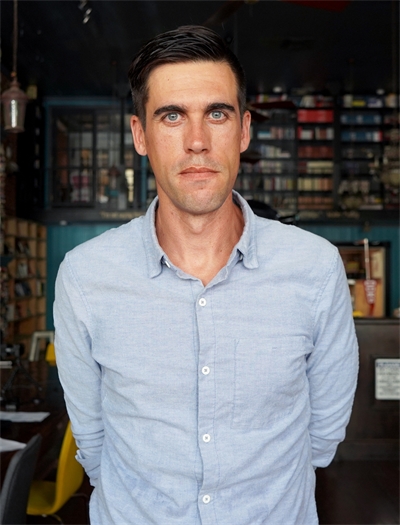 Ryan Holiday is a writer and media strategist. A prolific author, Holiday has made a name for himself as a modern-day promoter of ancient Stoicism. In his books, short videos, podcasts and newsletters, he offers advice on how Stoic principles can help everyone build more productive, impactful and satisfying lives. Holiday's work has attracted a following among NFL coaches, world-class athletes, TV personalities, political leaders and others around the world.
1. Ryan Holiday's Key Messages
Stoicism is a philosophy designed for the masses, and if it has to be simplified a bit to reach the masses, so be it.

Ryan Holiday
2. Why Do They Matter?
Through the ages, people have relied on the philosophy of Stoicism to craft their daily lives, conquer their difficulties and make consequential decisions. Stoicism has been a common thread through some of history's great leaders and thinkers, including Prussian King Frederick the Great, the American Founding Fathers, Adam Smith and John Stuart Mill. Stoicism is considered one of the most practical of all philosophies, yet its teachings are often misunderstood as preaching apathy, joylessness and withdrawal from public life.
A modern-day promoter of ancient Stoic philosophy, Holiday shows how practicing Stoicism can help people develop resiliency, enjoy a meaningful existence and excel in the art of living well. Holiday's publications also serve as an introduction to the major Stoic philosophers and their works, making it less daunting for people to start reading the Stoics themselves.
3. To Understand Ryan Holiday's Work, Start Here
To learn about the practical applications of Stoic philosophy, start with Holiday's YouTube channel, The Daily Stoic. The channel is a treasure trove of short videos offering guidance on practicing stoicism in your daily life. In the following video, Holiday explains that asking the right questions at the right time can often be more life-changing than receiving straightforward advice. He presents 12 powerful Stoic questions in the video, which serves as a great entry point into Stoicism, Ryan Holiday-style:
4. Practical and Quick Insight: Holiday's Video Insights
Want to carve out 10 minutes for reflection? Need a pep talk before you start your day? The Stoics offer an abundance of wisdom to help you add more depth and meaning to your busy life. Holiday's short video series unlocks this wisdom for you. Here a small selection:
Wake up early.
Spend your time wisely.
Reflect on your day with a regular journaling practice.
Remind yourself that this might be the last day of your life. Let this awareness determine your actions and thoughts.
The Stoics knew that developing good habits are key to leading a productive, intentional life.
Stoic habits you will want to make part of your own life include planning your day, stretching your comfort zone, committing to consistency and cherishing your loved ones

.
Meditating on your mortality is only depressing when you miss the point. It is in fact a tool to create priority and meaning. It's a tool that generations have used to create real perspective and urgency.

Ryan Holiday
5. Evaluate the Details: Ryan Holiday's Books
Ryan Holiday's books explain how historic and contemporary leaders have successfully applied Stoic principles in their lives – and how you can do the same. If picking up a copy of Marcus Aurelius's Meditations or Seneca's letters sounds too daunting, you will find plenty of inspiration on how to benefit from the Stoic's practical wisdom in Holiday's lively, clear prose:
Your personality is defined by how you think about and react to obstacles while maintaining your composure.
The obstacles you overcome provide benefits you could not otherwise realize.
Ego is "the disease of me"; this world is far greater than you.
Keep your ego in check by committing to a path of constant improvement.
All great victories, be they in politics, business, art or seduction, involved resolving vexing problems with…creativity, focus and daring.

Ryan Holiday
History's greatest leaders and thinkers shared a quality Ryan Holiday calls "stillness." In his 2019 book, Stillness Is the Key, Holiday describes how to cultivate equanimity in mind, body and soul, drawing on a wide range of teachings and illustrating his concepts with tales of Abraham Lincoln, Tiger Woods and Winston Churchill.
Highlights:
When basically all the wisdom of the ancient world agrees on something, only a fool would decline to listen.

Ryan Holiday
If you've visited Holiday's website, subscribed to his newsletter or watched some of his YouTube videos, you will have noticed: Ryan Holiday is a great marketer. He compellingly promotes not just Stoic ideas but also his products – from books and courses to Daily Stoic medallions and "Ego Is the Enemy" pendants (yes, seriously!).
Prior to becoming a full-time author, Holiday headed the marketing department at a major American clothing company and went on to found his own marketing firm, Brass Check. Holiday has previously come under criticism for using questionable publicity tactics on behalf of his clients, including forging and leaking documents. Others have criticized Holiday for aggressively pursuing worldly success while preaching Stoic virtues of ego detachment and modesty.
Holiday shares his secrets on creating and marketing compelling products in his book, Perennial Seller. You will find that, as an author and entrepreneur, Holiday puts his own advice on do-it-yourself marketing and building a strong fan base into practice quite successfully.
Highlights:
6. Additional Resources by Topic
7. Deep Dive:
The Stoics believed that you can only be truly free if you can control your impulses and resist temptation. Learn more about practicing self-discipline in our related Journal articles:
About Our Thought Leader Profiles
Biographies can be found on Wikipedia. What you find here are instant practical insights into the thinking of important contemporaries – with handy references to the summaries of their works at getAbstract, of course.
How the Journal Saves You Time
Reading time for this article is about 8 minutes.
This article saves you up to 20 hours of research and reading time.
5
We have curated the most actionable insights from 5 summaries for this feature.
4
We read and summarized 4 books with 992 pages for this article.