HELLO
> getAbstract's Summaries In Context
getAbstract finds, rates and summarizes the top business books, articles,
podcasts and videos.

In our Journal, we paint the full picture and provide context to the most relevant insights from our summaries - so you can take the best decisions right here, right now.

Try getAbstract for free!
CURRENT AFFAIRS
And Related Compressed Knowledge from getAbstract
MAKING SENSE OF TODAY
getAbstract's Summaries on the Latest Topics
RECENT ARTICLES
What You Might Have Missed
NEW REVIEWS
Our Independent Book Critiques Are Even Shorter Than Our Summaries
#GETTOGETHER
Our Exclusive Video Conversations with Experts and Book Authors
INTERVIEWS
In Conversation with Experts and Professionals
NEW: FAVORITE READS
Our Favorite Thinkers and Leaders Share Their Favorite Reads
SELENA REZVANI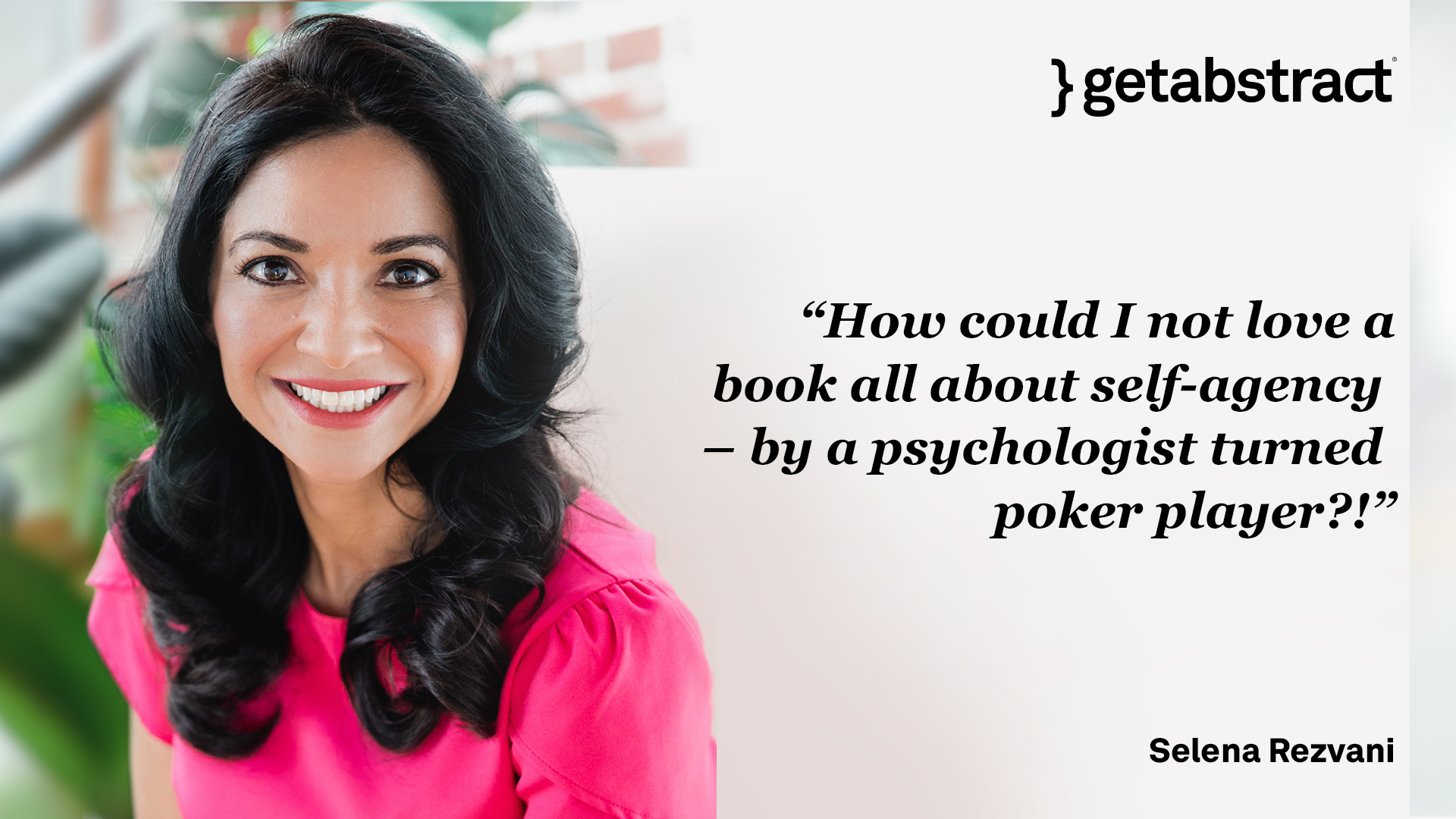 "I love Maria Konnikova," says Selena Rezvani, an accomplished author herself (check out her bestselling books Pushback and The Next Generation of Women Leaders). "She beautifully writes about the ways we can identify – and then harness – strong emotional states to help us make good decisions." Konnikova offers a number of surprising, often counter-intuitive insights – read our review of the book!
SUMMARY
The Biggest Bluff
Penguin Press
Zusammenfassung lesen