HELLO
> getAbstract's Summaries In Context
getAbstract finds, rates and summarizes the top business books, articles,
podcasts and videos.

In our Journal, we paint the full picture and provide context to the most relevant insights from our summaries - so you can take the best decisions right here, right now.

Try getAbstract for free!
CURRENT AFFAIRS
And Related Compressed Knowledge from getAbstract
MAKING SENSE OF TODAY
getAbstract's Summaries on the Latest Topics
INTERVIEWS
In Conversation with Experts and Professionals
RECENT ARTICLES
What You Might Have Missed
NEW REVIEWS
Our Independent Book Critiques Are Even Shorter Than Our Summaries
#GETTOGETHER
Our Exclusive Video Conversations with Experts and Book Authors
NEW: FAVORITE READS
getAbstract Works with a Wide Network of Authors and Industry Leaders to Find the Most Cutting-Edge, Inspiring Reads
NANDAN NILEKANI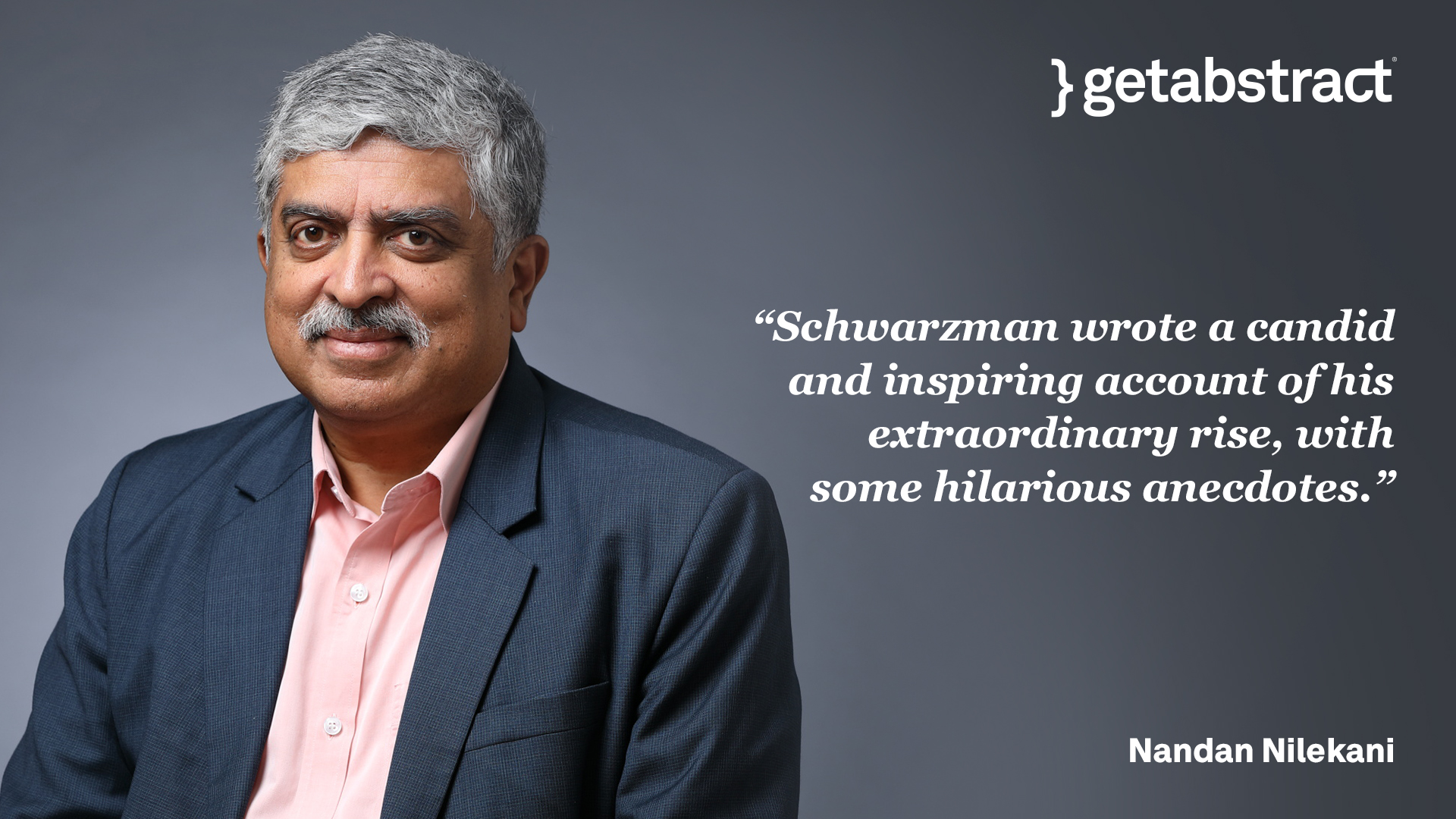 Is there a blueprint for transforming a company? Nandan Nilekani, Chairman of Infosys, suggests you follow the example of Blackstone co-founder Stephen Schwarzman. One of Nandan's favorite current reads is Schwarzman's What It Takes: Lessons in the Pursuit of Excellence. Read our summary of the book!
SUMMARY
What It Takes
Avid Reader Press
Zusammenfassung lesen