INTERNATIONAL BOOK AWARD 2021
HELLO
> getAbstract's Summaries In Context
getAbstract finds, rates and summarizes the top business books,
articles, podcasts and videos.

In our Journal, we paint the full picture and provide context to the most relevant insights
from our summaries – so you can take the best decisions right here, right now.

Try getAbstract for free!
CURRENT AFFAIRS
And Related Compressed Knowledge from getAbstract
MAKING SENSE OF TODAY
getAbstract's Summaries on the Latest Topics
RECENT ARTICLES
What You Might Have Missed
INTERVIEWS
In Conversation with Experts and Professionals
NEW REVIEWS
Our Independent Book Critiques Are Even Shorter Than Our Summaries
CUSTOMER INSIGHTS
Urgent Questions from the Business World – Answered Promptly
ABOUT

Frances and Danielle lead our Customer Support, and they always know what's on our customers' minds. Here they provide ongoing insight into current business trends and the required knowledge from getAbstract's library.
More...
FAVORITE READS
Our Favorite Thinkers and Leaders Share Their Favorite Reads
JOSH BERSIN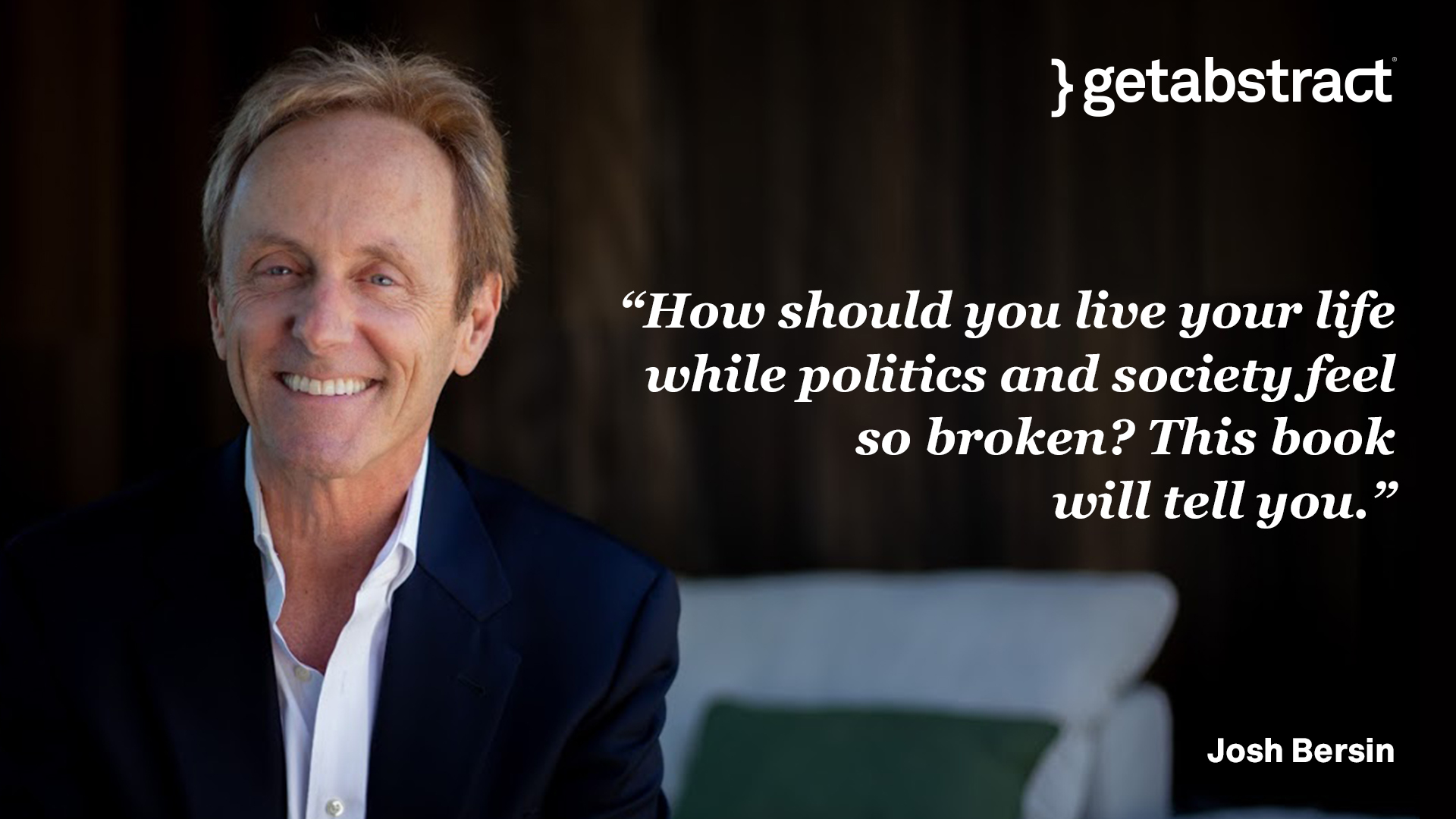 Josh Bersin, leading HR analyst and founder of Bersin Academy, is convinced that politics will not fix society's ills. "It's today's me-first culture that has to change. We need a clear understanding of why we, as individuals, have to help society work." Robert Putnam's The Upswing gave him just that, Bersin says. "It's an ideal companion book. I loved it." To see how Putnam decodes both moral and political issues, we recommend you read our summary of The Upswing.
SUMMARY
The Upswing
Simon & Schuster
Zusammenfassung lesen