HELLO
> getAbstract's Summaries In Context
getAbstract finds, rates and summarizes the top business books,
articles, podcasts and videos.

In our Journal, we paint the full picture and provide context to the most relevant insights
from our summaries – so you can take the best decisions right here, right now.

Try getAbstract for free!
CURRENT AFFAIRS
And Related Compressed Knowledge from getAbstract
MAKING SENSE OF TODAY
getAbstract's Summaries on the Latest Topics
RECENT ARTICLES
What You Might Have Missed
INTERVIEWS
In Conversation with Experts and Professionals
NEW REVIEWS
Our Independent Book Critiques Are Even Shorter Than Our Summaries
FAVORITE READS
Our Favorite Thinkers and Leaders Share Their Favorite Reads
TIFFANY JANA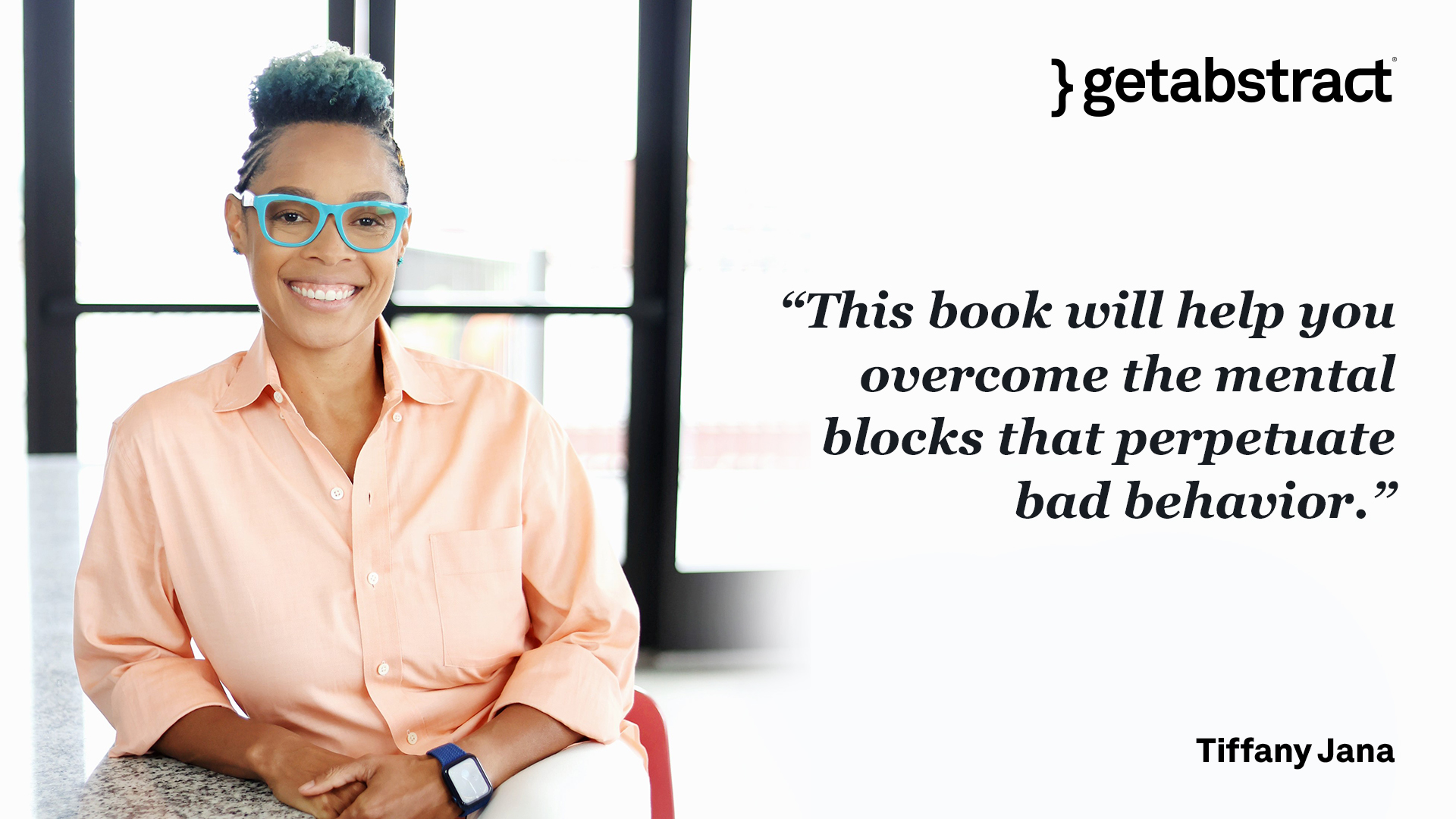 Diversity consultant Tiffany Jana is a fan of James Clear's bestseller Atomic Habits: "It's one of those brilliant books that intersect beautifully across disciplines," Jana says. That includes the author's own area of expertise: "All of James' suggestions for building good habits and breaking bad ones can be leveraged in support of the inclusive behavior I enumerate in Subtle Acts of Exclusion and my other books." Moreover, Jana is convinced that you can apply Clear's idea of habitual skills to anything you find worth pursuing. So we suggest you read our review of Atomic Habits and give it a try!
REVIEW
Atomic Habits
Random House Business
Zusammenfassung lesen