Be A Better Ally
How to be part of the solution to end racism.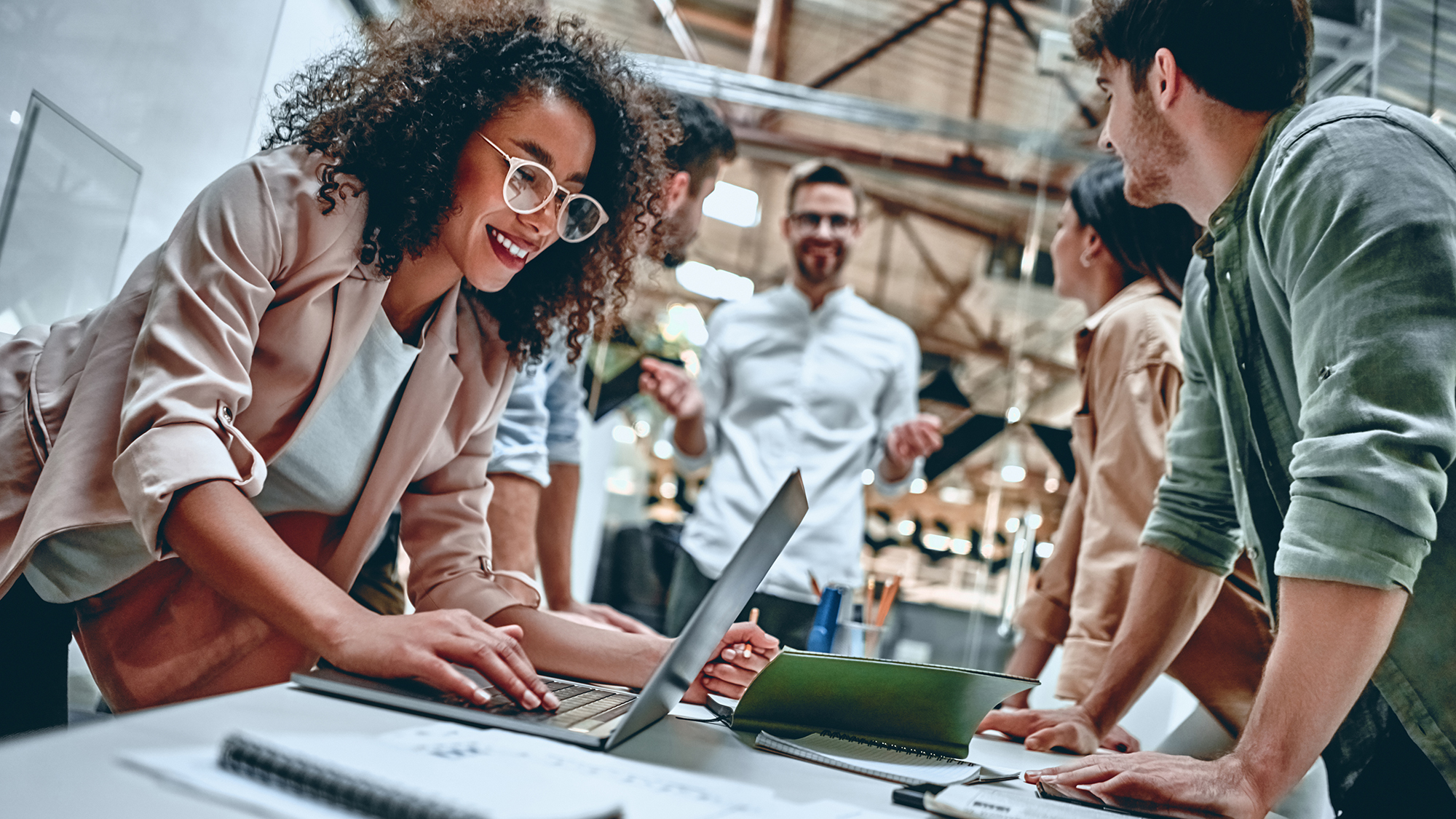 Inclusive and diverse businesses lead to bigger bottom lines. Respect for different perspectives encourages engagement, collaboration, creativity and productivity. On top of that, it's the ethical way to manage your workforce, recognizing that worker rights are human rights. But, as Pamela Newkirk writes in Diversity, Inc., many Diversity and Inclusion programs are more lip service than effective. A recently released report detailing dismal progress in confronting and dismantling racism in the office, despite corporate pledges to do better following Black Lives Matter protests, confirms Newkirk's conclusion. 51% of those surveyed report racism in their current place of business. What can you do to help create a workplace that respects and includes everyone?
1. Educate Yourself About the Effects of Discrimination
Diversity expert Tiffany Jana says that discrimination can be subtle, and those who discriminate may not even be aware of their biases. Biases are part of human nature. The brain works quickly to make decisions based on stereotyping, unconsciously grouping people like you and people who aren't like you. The best way to circumvent this kind of quick, unconscious thought is to slow down and analyze your unquestioned presumptions.
Allies step forward in the moment when they recognize a subtle act of exclusion and say, diplomatically, why it matters. They follow up later with the people involved to signal their support and continued goodwill. Like other forms of harassment, racism is about power dynamics. Endlessly dealing with subtle and overt othering, along with near-daily upsetting news rooted in racist behavior is wearing. Racism, on top of regular work and family stress, can easily lead to burnout. Author Mary-Frances Winters lays out the statistics linking racism to poor health outcomes for Black people.
As an ally, recognize that racism in all its forms may feel uncomfortable to talk about, let alone confront, but make a commitment to be antiracist, be mindful, uplift others and use your voice to make a change for the better.
Related Summaries in getAbstract's Library
Article Summary
The Antiracism Starter Kit
Where Change Started
Read Summary
Video Summary
Hair Politics in the Workplace
Black Enterprise
Read Summary
Video Summary
Working While Black
Black Enterprise
Read Summary
It is not enough to not be racist; it's important to be opposed to racism and demonstrate such opposition in your words, deeds and actions.

Mary-Frances Winters
2. Help Your Organization Develop Clear Anti-Discrimination Policies
Coca-Cola is renowned for its effective diversity program, but it wasn't always. The company settled an anti-discrimination lawsuit which included a $113 million payout to 2,200 Black employees. After that, Newkirk cites in Diversity, Inc., Coca-Cola got serious about developing inclusive policies, starting with their recruitment program. They kept track of salaries and promotions, as well as diversity training and conflict resolutions. A Diversity Advisory Board provided ongoing oversight.
Just five years after initiating its program, Coca-Cola had increased the number of women in senior leadership positions by 68% and ethnic minorities in these positions by 161%. Encourage confidential reporting of experiences of discrimination and be sure your zero-tolerance policy is well-known to all employees.
Coca-Cola measured progress toward diversity in nine key areas: performance management, staffing, compensation, diversity education, equal employment opportunity, problem resolution, career development, succession planning and mentoring.

Pamela Newkirk
Related Summaries in getAbstract's Library
Book Summary
How to Be an Inclusive Leader
Berrett-Koehler Publishers
Read Summary
Book Summary
The 4 Stages of Psychological Safety
Berrett-Koehler Publishers
Read Summary
3. Practice Participating in Difficult Conversations
If your company's diversity training is a video or a large group discussion, it will not be effective. In fact, it might do more harm than good. Dredging up traumatic experiences can make people feel worse. Newkirk reports that some companies with mandated anti-discrimination training saw a 10% drop in Black women in managerial roles over five years. In half of their cases, complaints to the Equal Employment Opportunity Commission drew retaliation. To be effective, organizations need to make an ongoing, permanent commitment to inclusivity and fairness. This begins with the willingness to participate in difficult conversations.
In Speaking of Race, author Celeste Headlee offers a ten-step framework for respectful, more frequent exchanges. It requires a goal based on goodwill, active listening and the openness to learn new things.
Related Summaries in getAbstract's Library
Article Summary
How Workplaces Can Invite Dialogue on Race
MIT Sloan Management Review
Read Summary
Book Summary
It's Time to Talk (and Listen)
New Harbinger Publications
Read Summary
Book Summary
The Leader's Guide to Unconscious Bias
Simon & Schuster
Read Summary
4. Don't Be a Bystander. You Can Make A Difference.
As one of the first tech CEOs of color in Silicon Valley, Shellye Archambeau's superpower is grit and determination. She says business leaders must do more to support diversity within their organizations, beginning with treating it as essential when hiring rather than just a "nice to have." In a Lean In podcast discussion about "Leadership Lessons" Archambeau says that, along with her sheer determination to succeed, she cultivated a strong network of support.
We need to treat diversity as the business priority it is.

Shellye Archambeau
Minda Harts also emphasizes networks in The Memo and gives managers solid strategies to increase inclusion at work. When you get to the top, remember to give others a hand up. In a podcast discussion, former First Lady Michelle Obama delves into her relationship with her mentor Valerie Jarrett, former senior adviser to President Obama, and why it proved so valuable to her. As the boss, Jarrett modeled a sane work/life balance. She learned from Jarrett how to mentor others.
Those of us who are bosses have to give the team permission…where people know they can bring their full self to work.

Valerie Jarrett
Author Karen Catlin gives people insight and tips on being a better co-worker in Better Allies. Be aware of how an intersection of identities including race, religion, disability, gender and gender orientation can compound biases and exclusionary behavior. Being a good ally starts with empathetic listening, learning about historical racism and deciding to combat it when you see it, says Amelie Lamont in her "Guide to Allyship."
You may not fully understand the oppression others experience, but you don't need to in order to be part of creating a more equitable future. Inclusive workplaces may not be perfect, people rarely get things right 100% of the time, but organizations that strive for inclusivity are inherently more fair, and have the trust of their employees. With that trust they can move mountains.
Related Summaries in getAbstract's Library
How the Journal Saves You Time
Reading time for this article is about 5 minutes.
This article saves you up to 63 hours of research and reading time.
19
We have curated the most actionable insights from 19 summaries for this feature.
13
We read and summarized 13 books with 3154 pages for this article.