How to Raise Your Happiness "Set Point"
Techniques to put a smile on your face 🙂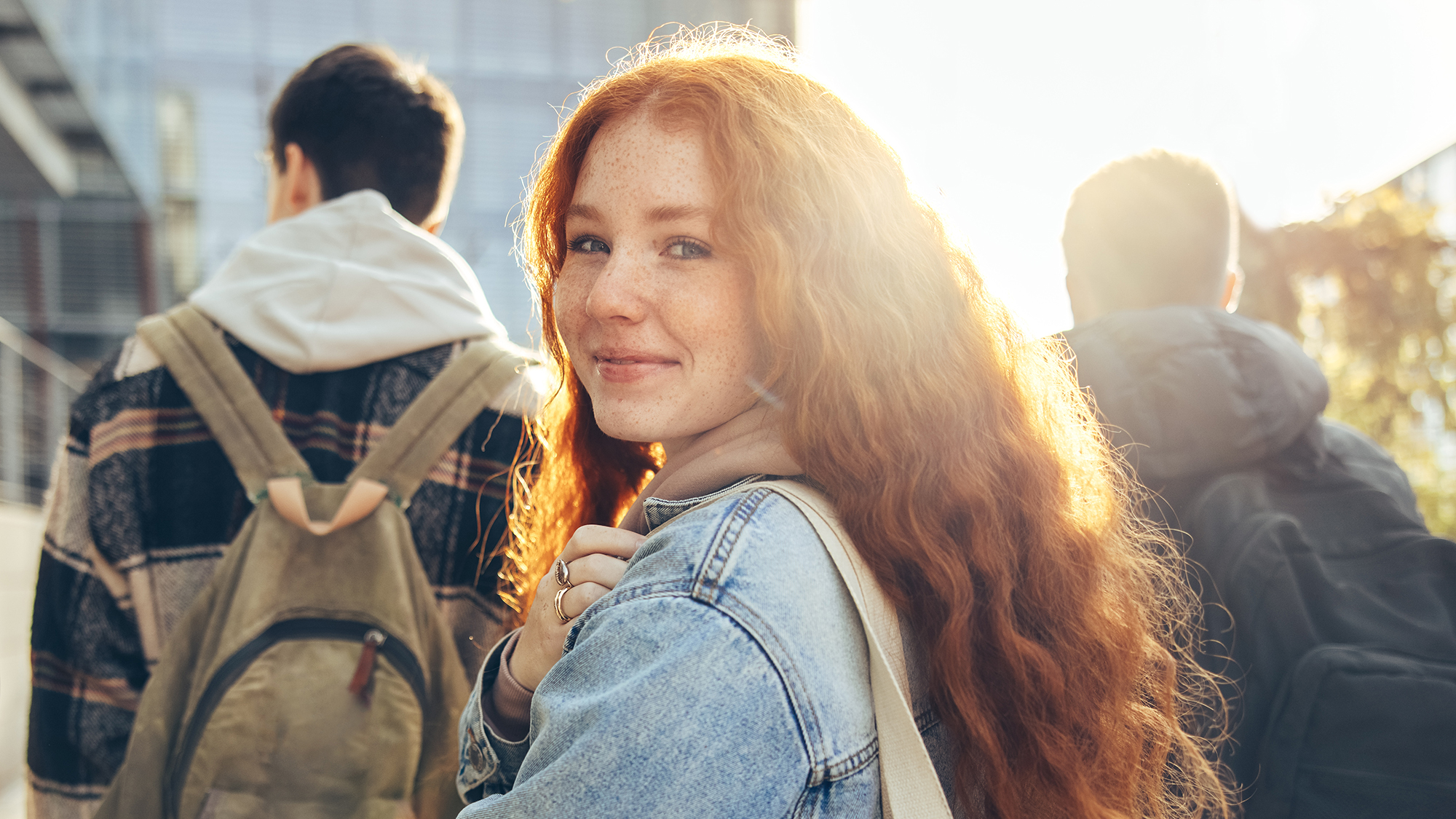 Happiness is that elusive end goal people try to pursue when they're not juggling work, family and social obligations. Yet, according to economist Richard Layard in Happiness, despite a steadily increasing standard of living since 1950, people are not generally happier. Psychologist Sonja Lyubomirsky says in The Myths of Happiness that all the things you think will bring you happiness don't make you any happier, because eventually you get used to them. If you're struggling to survive, then you're not happy. But after a certain level of wealth, additional money won't make you any happier. Health also matters less than you might think. Even people with terminal illnesses can experience a sense of life satisfaction. Different people measure success differently, so be sure the goals you're striving for are truly your goals and not just society's ideals of success: It will make you happier.
In "Happiness Doesn't Follow Success: It's the Other Way Around," psychology professionals Lisa C. Walsh, Julia K. Boehm and Sonja Lyubomirsky say happiness boils down to more positive than negative emotions. But the success people think will make them happy doesn't necessarily bring joy. In fact, their review of more than 170 studies convinced the authors that happiness precedes success.
Other statistics in their findings stand out: Happier people get more positive performance reviews, more robust social support, have higher sales rates and are less likely to quit their jobs than the unhappy. When researchers purposely inspired subjects into positive emotional states, they were more willing to work harder to accomplish tasks and trusted they could accomplish them, set more ambitious goals and generally held higher opinions of themselves and others than those in a negative or neutral mood.
The Case for Optimism
Martin E.P. Seligman, PhD, is the founder of positive psychology. He points out in Authentic Happiness that your best shot at happiness comes from cultivating six externally recognized virtues: "wisdom, courage, love, justice, temperance and spirituality." Seligman was the first to note happier people are not obsessed with making money: Those people tend to be miserable. Happy people tend to marry, maintain social connections and are generally more religious than the unhappy. Surprisingly, youth are not happier than older adults. The 40s, on average, is the most unhappy decade for most people, with happiness improving as they age.
You can change the way your brain thinks to make you happier:
Play to your strengths rather than trying to improve weaknesses.
Practice forgiveness.
Be willing to consider the more optimistic alternative.
Optimistic people are happier than pessimists. They look for the evidence that supports their optimism. They reassess the implications of negative events and find they aren't that bad. They choose to invest their attention in useful, productive ideas. They tend to believe adverse circumstances are temporary and good ones are permanent and pervasive. They may not be right, but they're happier.
Not only do happy people endure pain better, and take more health and safety precautions when threatened, but positive emotions undo the negative emotions.

Martin E.P. Seligman
Practice Positive Self-Talk
You have a voice in your head that explains things to you, notes Seligman in Learned Optimism. This is your "explanatory style." This voice may be keeping you feeling pessimistic and helpless. Optimists take setbacks less personally, consider them temporary rather than pervasive and permanent, and are better able to bounce back from setbacks.
(To dispute) pessimistic thoughts…recognize them and…treat them as if they were uttered by an external person…whose mission in life was to make you miserable.

Martin E.P. Seligman, PhD
If your explanatory style is to explain failure as pervasive and due to personal faults, you literally talk yourself into depression and a sense of learned helplessness. You extrapolate one experience of failure and project it onto future events. If you tend to blame yourself for bad events you're reinforcing low self-esteem. Cognitive therapy, which psychology professor David A. Sbarra lists among "Psychology's Power Tools," can help you to reframe old concerns and improve your explanatory style, so it works for you instead of against you. It can help you retool how you talk to yourself and change how you frame failure, loss and helplessness. Optimism is essential to perseverance and resilience, but pessimistic viewpoints are often more realistic. The trick is to strike a healthy balance.
Explanatory style has a sweeping effect on the lives of adults. It can produce depression in response to everyday setbacks or produce resilience even in the face of tragedy.

Martin E.P. Seligman
Lyubomirsky cautions people to mix in a dose of pessimism when decision-making, and to definitely note, but not act on, your gut feeling without evaluation. Consider, also, the opposite of what your gut is saying. Collect various perspectives and information to inform your decision. Try to visualize the consequences of your various choices. Once you've thoughtfully analyzed your choices, make a decision and avoid ruminating about it.
Instead of being frightening or depressing, your crisis points can be opportunities for renewal, growth or meaningful change.

Sonja Lyubomirsky
Your natural range of happiness depends about 50% on your genetic inheritance. Everybody has a happiness set point, a baseline level of happiness, that they return to despite ups and downs. With practice, you can raise this baseline and make yourself happier. Here are some ways to go about it:
1. Nutrition, Exercise and Sleep
What you eat, if you exercise and the quality of your sleep are the usual suspects you should look at first to upgrade your baseline level of happiness. Mostly this is common sense. Don't eat a lot of junk food or set yourself up for a sugar crash. Also, watch your information diet as well:
Chronic sleep deprivation will make anyone cranky. Pick up tips for a better night's sleep from this Journal article by Michael Wiederstein:
2. Cultivate Mindfulness
Even if you don't formally meditate, the most minimal mindfulness practice will help you build mental spaciousness into your harried life.
Read Sara Kupfer's interview with psychologist Audrey Tang for ways to integrate moments of mindfulness into your day:
3. Remember Why You're Grateful
In his video, "Happiness & Success," Shawn Achor recommends keeping a gratitude journal. Take two minutes every day to write down a positive event in detail. Doing this regularly helps you deepen your sense of meaning and purpose in life.
As you build the habit in your life, looking for the positive aspects to even dark situations becomes second nature. An additional plus: You'll have a record of the many good things that happen to you as a matter of course, things your naturally pessimistic mind might otherwise have forgotten about.
When you scan for the gratitude within your life, your brain basically builds a background app passively using resources to scan for the positive.

Shawn Achor
4. Adopt Other "Happiness Habits"
In The How of Happiness, Lyubomirsky recommends pinning down the reason for your unhappiness to come up with the best strategies for developing a more positive mind-set. For instance, if you're the competitive sort, a sports activity might do the most to raise your general level of happiness.
She also recommends several "happiness habits" in addition to gratitude including:
Manage your stress – Writing about the stressors in your life can help you identify them and disarm them. Seek advice from others if you have a problem to solve and go forward step by step. To dispel emotional stress, go for a walk, visit with a friend or listen to music.
Stop comparing yourself to others – If you find yourself ruminating on your faults like a dog worrying a bone, just stop. Don't indulge overthinking. Focus instead on something enjoyable.
Socialize more – Humans are social creatures.
Commit to your goals – Find the goals that deepen your sense of pleasure and meaning in life.
Explore spiritual beliefs – Religious people tend to be more happy than the nonreligious. They also enjoy better health and are more resilient in the face of setbacks.
Pursuing happiness takes work, but consider that this 'happiness work' may be the most rewarding work you'll ever do.

Sonja Lyubomirsky
5. Do Something for Someone Else
When you're kind to others you feel good about yourself. It also relieves emotional distress and helps you build a more permanent, positive worldview. Find a worthy cause and volunteer.
The main thing to keep in mind is your personality is not set in stone based on your childhood or your genes and medical science can help those with mental illnesses achieve a happier life. But nothing is more powerful than love. Add love to the world, and you add happiness.
For more happiness-building suggestions, read:
How the Journal Saves You Time
Reading time for this article is about 8 minutes.
This article saves you up to 100 hours of research and reading time.
19
We have curated the most actionable insights from 19 summaries for this feature.
17
We read and summarized 17 books with 4970 pages for this article.