Staying Cool at the Penalty Kick
… and other useful insights from the world of soccer.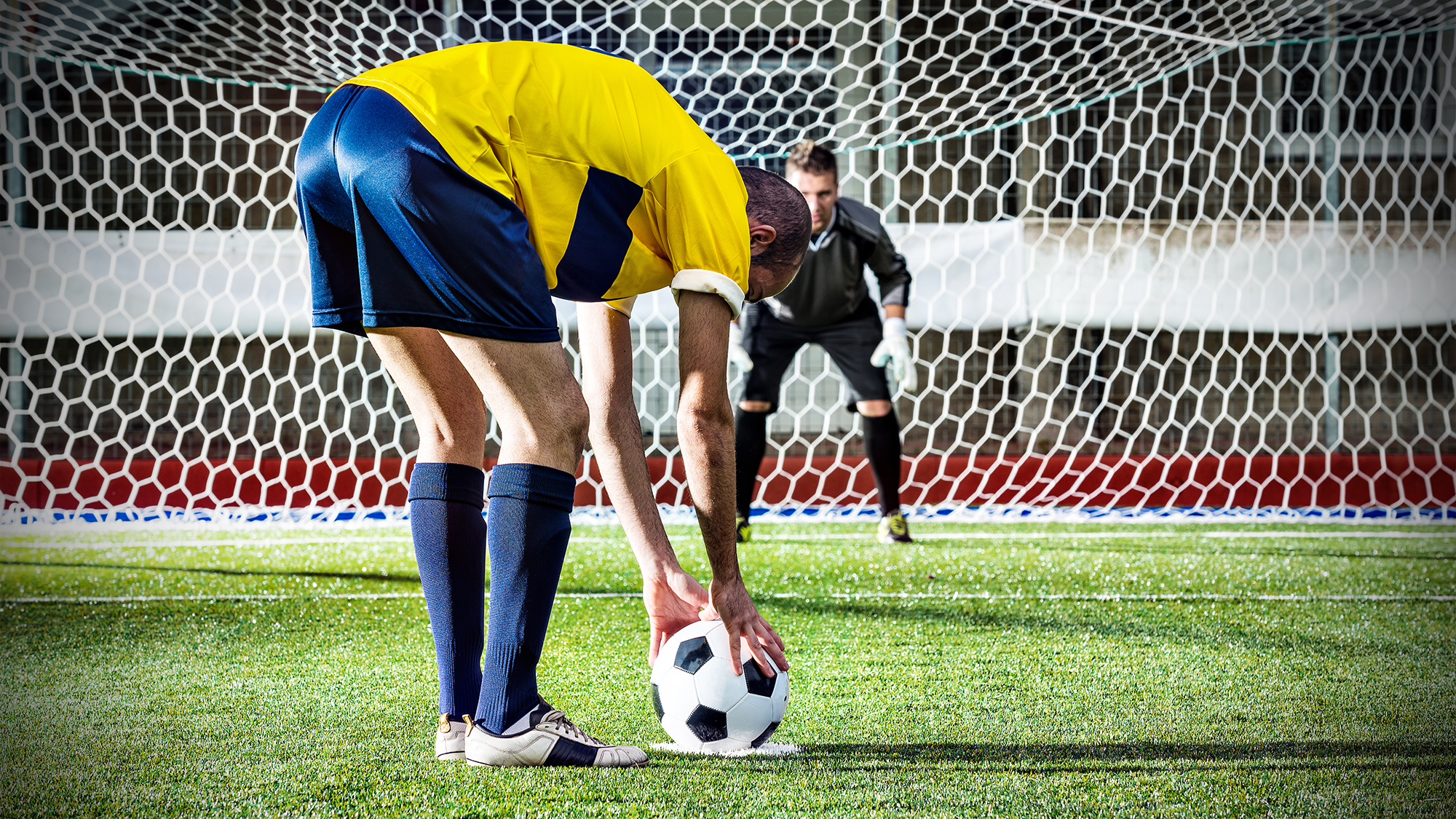 While the EURO continues to be thought of as a European common currency in the United States, the whole old continent sits in front of the television and watches 22 players run across the green pitch and try to maneuver a leather ball into a white box. For them, EURO is the European Football Championship.
And on Sunday, July 11, the final between Italy and England will be played at London's tradition-steeped Wembley Stadium. Time to apply the most critical insights from this game to our day-to-day business.
Playmakers
In soccer, it is rarely the goal scorers who lead a team to victory, but those players who have an eye for other, have better-positioned colleagues and put them in position in the first place. We're talking about strategists, playmakers like Luka Modric for Croatia, Kevin De Bruyne for Belgium or Emil Forsberg for Sweden.
When Brazilian soccer legend Pelé listed the 125 best-ever players for FIFA's 100th anniversary, he also put Mia Hamm on the list. Pelé didn't name her because she was a high scorer. Instead, the ranking honored Hamm as a playmaker: She embodied an overarching desire to win, was relentless and exacting on the field, and performed well under competitive pressure.
Hamm, like other playmakers, exhibits a "sixth sense." This "athletic cognition" marks an ability to make the right, smart choice under competitive pressure in all game situations. And the best part is: What Hamm has learned, you can learn too. Start training now!
Stay Cool in Front of the Box
When German midfielder Thomas Müller ran alone towards goalkeeper Jordan Pickford just minutes before the final whistle in the round of 16 against England – what was going through his head? In the two or three seconds it took him to run away from his opponent, look out for a corner, take the shot – and the ball just missed the goal on the left – the game was decided. Too rash. England beats Germany. If Müller had scored, who knows what might have been possible?
After the game, the German player was dejected and said that he now had to switch off for a few days and find calm. Perhaps he should have read one of the following abstracts before the game, because, paradoxically, during a tempo counterattack, the one vital thing you need is inner peace.
Related Summaries in getAbstract's Library
Article Summary
How To Be Calm Under Pressure
Barking Up The Wrong Tree
Read Summary
Book Summary
Think Like a Monk
Simon & Schuster
Read Summary
Red Cards Are Avoidable
When the Swede Marcus Danielson brutally fouls his opponent Artem Besedin in the 100th minute of the match against Ukraine, the referee does not hesitate for long: He sends Danielson off with red. After that, the match is a different game: a 1-1 score turns into 2-1 for Ukraine in the final seconds – and Danielson becomes the tragic loser of the match, as his colleagues simply can't muster the strength to counter the opponents' waves of attacks in a shorthanded game.
Those who play unfairly in front of their teammates not only damage their own reputation, they sometimes demoralize the entire squad.
Weakened and then also outnumbered: Those who lose their nerve often also lose the decisive games. That's why the most accomplished athletes learn to master their emotions, and Mind Gym tells you how to do it, too.
The Best Way to Play Defense Is to Attack
The Danes have not been known for playing particularly creative offensive soccer since 1992. The defense experts lost their first two preliminary round matches at EURO 2020, but after that coach Kasper Hjulmand's team played as if transformed: After a 4-1 win over Russia, they kicked out Wales with a 4-0 in the round of 16, won 2-1 against the strong Czechs. Simply put: They realized that the best way to play defense is to attack.
This is the principle that one of the best club teams in the world has been playing by for years: FC Barcelona. And what you can learn from their willingness to take risks, far beyond soccer, you'll find out in Risk Leadership.
The Science Behind the Penalty Kick
"Penalty shootouts are always a lottery," said Italy coach Roberto Mancini after his team won the semi-finals against Spain, and he's absolutely right: A penalty kick is a perfect example of a zero-sum game. In game theory, a zero-sum game is one in which one player's upside is always exactly offset by the other player's downside, and vice versa. The advantage of the penalty kick for assessing game theory is that everyone can fully observe the action and the outcome, and the whole event is over in 0.3 seconds. Kickers want to maximize their chance of scoring, while goalkeepers want to minimize it. Goalkeepers want to maximize the chance of saving, which kickers want to minimize.
Data from more than 9,000 penalty kicks taken in the top leagues across Europe show that kickers scored roughly 80% of all penalty kicks awarded. This metric rose to almost 100% when the goalkeeper guessed incorrectly to which side of the goal the kicker would strike the ball, and it fell to 60% when the goalkeeper guessed correctly.
Find these and other insights from the world of soccer in Beautiful Game Theory by Ignacio Palacios-Huerta.
Offside
Our library of over 22,000 summaries can explain just about anything to you from quantum computing to the Gini coefficient to pandemics – but not the offside rule so far. So here it is, once and for all:
A player is in an offside position if, when his teammate passes, he is closer to the opponent's goal line than the ball and the next-to-last opponent (including the goalkeeper).
Currently the – already eliminated – Russian Artjom Sergejewitsch Dsjuba leads the list of players with the most whistled offside situations (7). Only in 18th place do we find one of the all-time outstanding strikers in soccer, and winner of five Ballons d'Or, Cristiano Ronaldo (2).
Article Summary
What Cristiano Ronaldo tells us about the economics of football
World Economic Forum
Although Portugal has already been eliminated, too, Ronaldo is the current top scorer at this European Championship with five goals. But this superstar is not only comparatively clever at avoiding offside, he is also a money machine in more ways than one. Learn more about Ronaldo, his enormous fan basearound the world and what's in it for his club, Juventus Turin, in What Cristiano Ronaldo tells us about the economics of football.
How the Journal Saves You Time
Reading time for this article is about 6 minutes.
This article saves you up to 35 hours of research and reading time.
9
We have curated the most actionable insights from 9 summaries for this feature.
6
We read and summarized 6 books with 1714 pages for this article.