Global Sentiment Survey
3,114 people from 95 countries answered the question "What will be hot in L&D in 2021?"
Learn how the COVID-19 pandemic has changed workplace learning & development, and discover the trends to watch this year & what's at the top of everyone's agenda from Don Taylor's Global Sentiment Survey.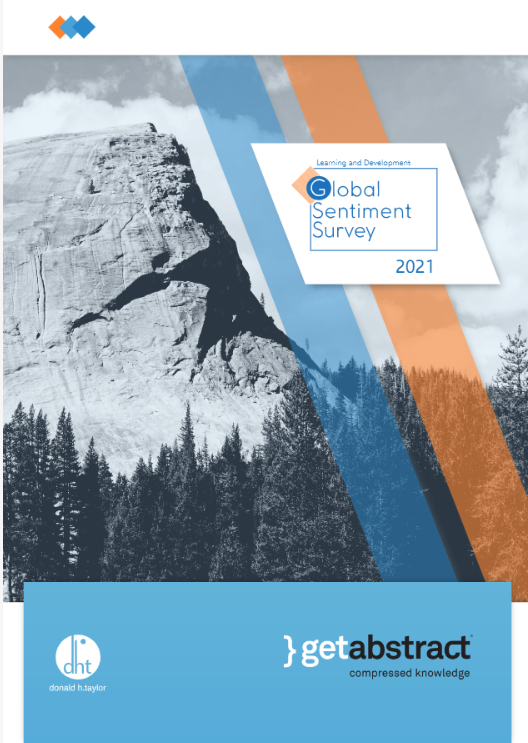 "The pandemic hit most of the countries surveyed in early 2020, so when the survey opened on 30 November 2020, people had lived with its impact for several months, and it dominated their thinking about the coming year. The effect on the thinking of Learning and Development (L&D) professionals can be seen throughout this report. Most prominently, an option newly introduced to the survey this year – reskilling / upskilling – proved the most popular in every working environment polled and in almost every region."
– Donald H. Taylor
Here's Our Abstract:
Related Summaries and Channels:
Related Summaries in getAbstract's Library
Next Steps
Read our feature interview with Edie Goldberg and Kelley Steven-Waiss on the topic of the hour: reskilling / upskilling.
How the Journal Saves You Time
Reading time for this article is about 1 minutes.
This article saves you up to 15 hours of research and reading time.
5
We have curated the most actionable insights from 5 summaries for this feature.
3
We read and summarized 3 books with 722 pages for this article.