Leadership Advice for the Heart, Mind and Soul
To grow as a leader, you need more than hands-on advice. You need inspiration.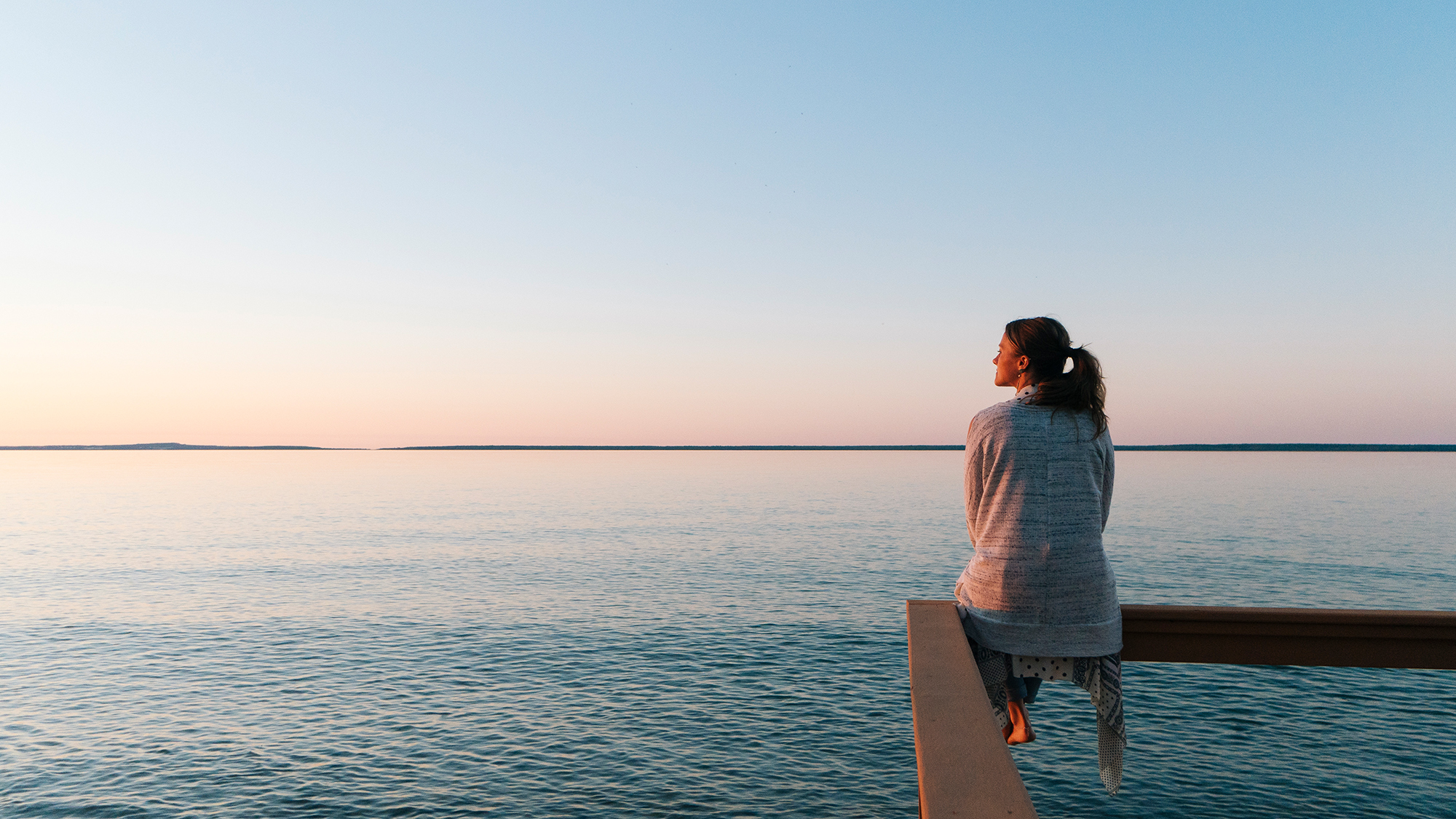 I know you're busy. You want practical strategies for improving your leadership skills, maximizing your effectiveness at work and reaching your goals.
But to transition from a doer to a leader, you need more than hands-on advice. You need inspiration. And who better to receive inspiration from than people you admire – for their accomplishments, for the hardships they have overcome, or for the original ideas they have produced.
Scott Miller's popular podcast, On Leadership, which features in-depth interviews with top business minds and thought leaders, serves as both a source of inspiration and solid advice for those seeking to make more out of themselves and their lives.
Miller distills the most profound insights he's gained from 30 renowned leaders – including military generals, sports stars and best-selling authors – in his collection of essays, Master Mentors. Here are just three of the top lessons Miller highlights:
Great mentors appreciate life.
Don't project blame; own your failures.
Do one thing well.
getAbstract has looked at four of Miller's many interviews in more depth and produced summaries. Each of them offers insights that may variously challenge, affirm or validate your beliefs; prompt you to reconsider your daily routine; and encourage you to relate to people who are different from you in new ways. Here are the four podcasts' key takeaways in a nutshell:
Timing is Everything
Many of us have heard about the different phases of sleep we cycle through each night. Chronobiologists have studied them in detail. Much less is known about the different phases we go through during waking hours. Author Daniel Pink has opened our eyes to the scientific secrets of good timing in his book, When: The Scientific Secrets of Perfect Timing. In his in-depth podcast discussion with Scott Miller, he explains how to make the most of the three cognitive stages we move through each day. Here are three insights you can integrate into your daily schedule right away:
Block time for cognitively demanding, high-focus tasks in the morning.
Be aware that you are most prone to error and bias during the afternoon slump.
Reserve time for brainstorming and creative tasks in the later afternoon and early evening.
Twenty percent of the difference in how people perform on the job, we can attribute to time of day.

Daniel Pink
Embrace Who You Are While Appreciating the Strengths of Others
In a conversation brimming with insights and information, author Susan Cain discusses her groundbreaking book Quiet: The Power of Introverts in A World That Can't Stop Talking. Cain has helped millions of introverts around the world to understand themselves better and take full advantage of their strengths. Whether you're an introvert navigating a world biased toward extroverts, or an extrovert prone to discounting people who are less verbal and outgoing than you are, you will want to know about the defining personality traits of roughly half the world's population who pass as introverts.
If you are a leader in charge of a team, here are three insights to take to heart:
Many top-performing CEOs are introverts, yet introverts continue to be passed over for promotion more frequently than their extroverted counterparts.
Give introverts time to think through a problem and an opportunity to share their ideas – you will want to hear them.
The most effective teams combine introverts and extroverts.
What I hear from people all the time is that until recently they have not felt that they had the permission to be their true selves and to use their true gifts.

Susan Cain
Find Your Niche
Marketing maverick Seth Godin shares his worldly wisdom with long-time friend Scott Miller in an engaging conversation. The podcast section on targeting niche audiences is particularly illuminating. If you have a product to promote, want to get elected for political office or just seek to attract a loyal following to your blog, you will benefit from these three insights:
The best way to spread the word about your product is by targeting a specific group of people who will most likely embrace your product – and then let them spread the word.
Don't try to please the largest possible audience. Rather, aim at a specific niche group that will appreciate what you have to offer, and work hard to keep them interested and loyal.
In a tight local election, it will be more effective to convert a small group of people who will make the difference than to spread your message far and wide.
If someone has to follow you, then you're being a manager. If they choose to follow you, then you're being a leader.

Seth Godin
Focus on What You Have
If inspiration is what you are after, Miller's conversation with Nick Vujicic offers it in spades. Vujicic was born without arms and legs. Yet thanks to his indomitable will and refusal to give in to self-imposed limitations, he has been living his life to the fullest. He learned how to swim and play golf, and earned a university degree. Today, he travels the world as a best-selling author and motivational speaker.
If you could adopt even just a fraction of his go-getter mindset, where would you start?
Don't focus on what you lack. Focus on what you have, and make the most of it.
Accept that you can't always change your circumstances. However, you can choose how to perceive them.
Don't see failure as conclusive but as an inevitable part of the journey. Give yourself a fresh chance every day.
If a man without arms and legs can live a life without limits, then, so we all can.

Nick Vujicic
While it's great to learn from the best, don't dismiss Ralph Waldo Emerson's observation that we can learn something from everyone – because everyone is better than us at something, even if it's just a little thing. You can find mentors who will help you grow as a person and as a leader in all walks of life. What matters is how you put the insights you gain into action.
Find more role models and sources of inspiration in our Leadership and Business Leaders channels.
How the Journal Saves You Time
Reading time for this article is about 6 minutes.
This article saves you up to 6 hours of research and reading time.
5
We have curated the most actionable insights from 5 summaries for this feature.
1
We read and summarized one book with 256 pages for this article.