In Defense of the Office
Remote work has become normalized. But the "remote versus office" debate is far from settled.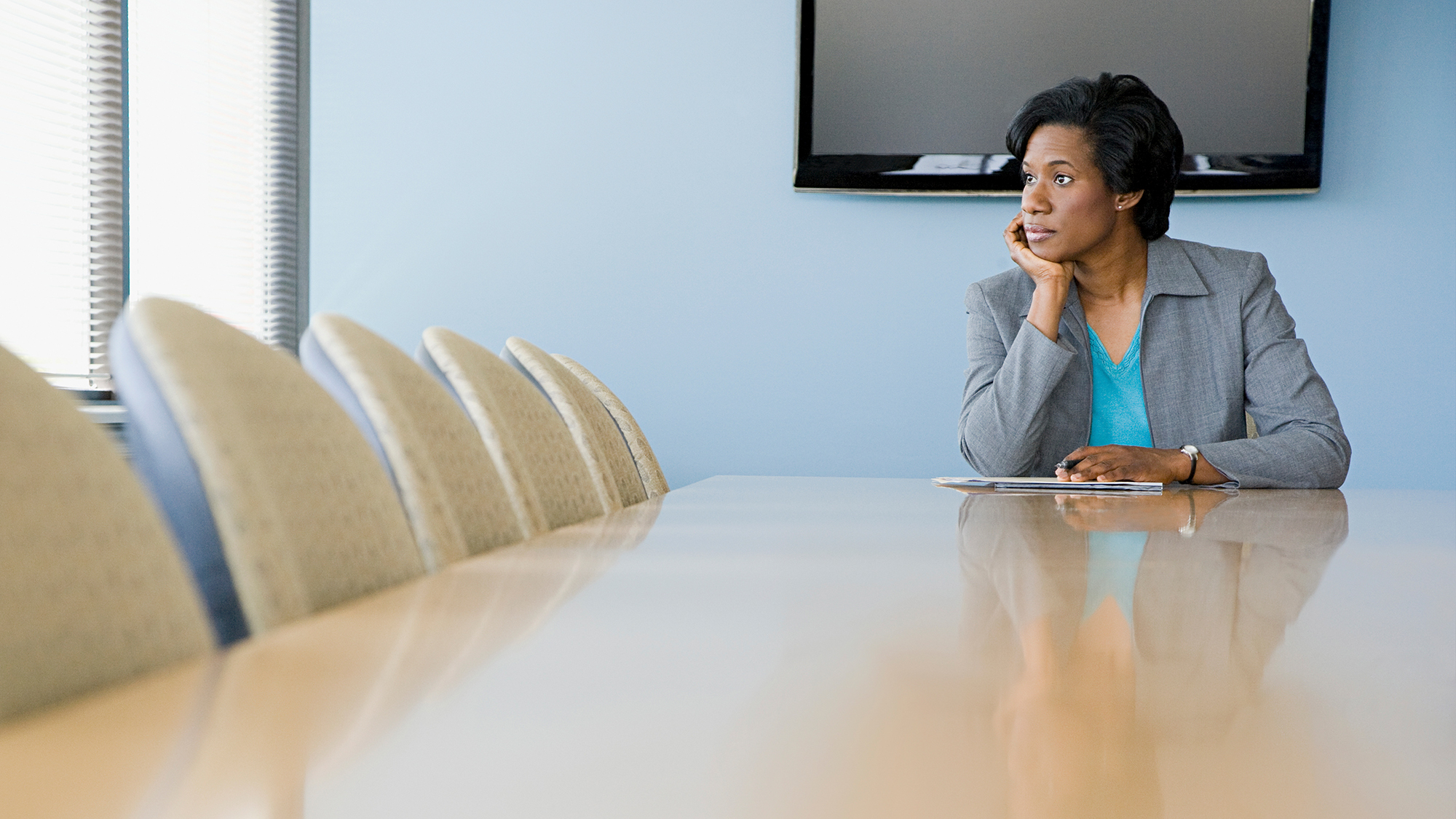 When Elon Musk puts his foot down, people take note. And no, this one is not about Twitter. It is about him drawing a line when it comes to the "remote versus office" debate. As he wrote in a recent memo to SpaceX and Tesla employees: Spend a minimum of 40 hours per week in the office, or leave!
It sounds crass, but judging by the improbable success of the two companies defying the odds and becoming industry disruptors, it would be foolish to brush off Musk's principled stance as backward or naïve.
Yes, people like to work in their pajamas and eschew long commutes. But rockets and cool electric vehicles don't get built by isolated individuals doing their own thing. Especially when these isolated individuals are leaders.
"The more senior you are, the more visible must be your presence," Musk is quoted as saying in The New York Times. "That is why I spent so much time in the factory – so that those on the line could see me working alongside them. If I had not done that, SpaceX would long ago have gone bankrupt."
Remote Work Enthusiasm
The COVID-19 crisis has generated a lot of enthusiasm around remote work. Months of office closures have revealed that allowing employees to work from home can have a positive impact on worker productivity and well-being. Big-name companies like Airbnb, Zillow and PwC have gone as far as to scrap their return-to-office plans altogether and let employees work remotely indefinitely if they so choose.
Meanwhile, companies like Google and Apple are instituting hybrid work models, requiring most workers to be in the office three out of five days per week. Both companies have spent a fortune on sprawling campuses built to foster collaboration and spontaneous interaction, and to keep employees at the workplace until the wee hours. (No, doing laundry was no longer a reason for leaving the office early.)
Both Google and Apple, however, are experiencing serious employee pushback against the "rigid" new hybrid work policies. Employees point at the record profits both companies made during the WFH era. They insist that individual employees and direct managers should be able to decide themselves when working in the office makes sense. An open letter signed by several thousand Apple employees makes the case that organizations can only reap the benefits of collaboration if they make it intentional. The serendipity of bumping into people at the water cooler won't manifest when each team has their own water cooler – or when progress on a project requires teams on different continents to connect.
Considering that remote work options are something employees today have come to expect, Stanford economics professor Nick Bloom predicts SpaceX and Tesla will lose up to 20% of their workforce due to Musk's latest directive.
Especially employees who are not directly involved in developing cutting-edge technology will not understand why they can't do their accounting or HR work remotely.
Is Remote Work Just a Fad?
Employees (through the sheer force of numbers) and remote work enthusiasts may well end up winning the debate. After all, telling employees where and when to work is so pre-2020! Yet Google's former head of HR, Lazlo Bock, insists that hybrid and remote work models are just a fad. He considers hybrid work to be a temporary arrangement for easing employees' transition back to the office.
Bock argues that workers who are not in the office every day will soon find themselves at a disadvantage compared to office-based colleagues when it comes to promotions and pay increases. Or at least, they will perceive themselves to be at a disadvantage. Call it hybrid worker FOMO.
A study conducted at a Chinese travel agency bears out Bock's concern. It found that remote workers were less likely to be promoted than their office-based counterparts, even if their productivity was the same. Managers, it seems, are just more comfortable promoting people they interact with face-to-face. Plus, looking merely at productivity numbers won't give a manager an accurate picture of employees' accomplishments and contributions, especially if their primary role is supporting others.
Individual Preferences
Indeed, some office workers have been eager to go back to their cubicles – for a variety of reasons. Some people may live in small homes and are tired of tidying up their office clutter whenever they want to have a meal at their kitchen table. Others are living alone and depend on the office for socializing.
Others again feel they get too distracted at home and can focus better in an office setting. Still others miss the transition period between work and home life that their commute to the office used to provide – which also made it easier to establish a daily routine.
Interestingly, a significant portion of young tech workers are worried that their career advancement will suffer if they cannot return to the office. They feel deprived of the opportunity to network with managers, pick up new skills from co-workers or learn about other parts of the business.
Compounding worries about being stuck in a job role is the fear of potentially losing the job to someone else. As remote workers, employees are suddenly competing with people all around the world who will do their work, just as well, for much less money.
For those dreaming of a four-day workweek, the shift to remote work may also come as bad news. A survey conducted by Owl Labs found that during the COVID-19 pandemic, full-time employees were working 26 hours more per month than when they worked in the office. Although many survey participants reported a better work-life balance and higher levels of happiness working from home, working remotely is also making it more difficult to separate work and home life, and compress work hours.
Leadership Concerns
Bock cites a second reason for why he thinks hybrid and remote work are fads. He insists that managers have been wanting their teams back in the office all along. Leaders don't like managing people they can't see. Hybrid work models are just a way for them to break the news gently – to soften the blow, so to speak. Not everybody is Elon Musk, after all.
Netflix CEO Reed Hastings has been one of the most outspoken CEOs against remote work. "No. I don't see any positives," Hastings told The Wall Street Journal when asked whether he sees any benefits in having his employees work from home. Netflix's model of corporate teamwork just cannot be replicated in a virtual setting.
Studies have shown that people working together in the same room solve problems more efficiently than remote collaborators. The same studies also suggest that remote work arrangements can erode team cohesion.
Wall Street Is Eager to Turn the Page
Among all the sectors where remote work is at least a possibility, the financial industry seems to be the most eager to have people back in the office. In the second half of June, Goldman Sachs ordered employees to return to the office. Morgan Stanley wants all staff members onsite by Labor Day.
In the struggle for competitive advantage, no financial firm wants to fall short because of technical glitches on video conference calls, for example, or due to being unable to look someone in the eye and shake hands in person. Reading the room and negotiating the best deals becomes challenging when people are little squares on a computer screen.
Wall Street firms have traditionally relied on mentorship and on-the-job learning to get new hires up to speed. Novice employees have traditionally learned skills like investment banking by observing experienced mentors and receiving direct, real-time guidance. Informal, impromptu meetings provide the opportunity for sharing vital information and building esprit de corps.
With billions of dollars at stake, regulatory and cybersecurity concerns loom large.
Wall Street firms don't want to fall afoul of laws governing record-keeping, client confidentiality and trading practices – and these strictures prove more difficult to monitor and manage when employees work from dozens of remote locations.
Culture Counts
A strong corporate culture takes years to build. Understandably, some companies fear that they won't be able to sustain the same corporate vibe under these radically changed circumstances. Let's face it: The spontaneity and depth of connection of a physical workspace does not transfer 1:1 to an online environment.
An increase in productivity (which remote work seems to boost) is a good thing – but perhaps not at the price of seeing a company's social capital erode.
Productivity is easy to measure – but that should not make it the only yardstick by which to judge how well a company is doing. Meanwhile, creativity and innovative thinking are harder to quantify but indispensable aspects of a company's long-term success.
"Be on the lookout for what is lost," Microsoft CEO Satya Nadella warned in an interview with The New York Times. He cautions leaders not to "replace one dogma with another" and to think deeply and carefully about what their goals and objectives in the new work environment are.
The spontaneity and depth of connection of a physical workspace does not transfer 1:1 to an online environment.
The notion that productivity can't and shouldn't be the end-all of a 21st-century business matches the sentiment expressed by an increasing number of business leaders. The 2019 Business Roundtable Statement on the Purpose of a Corporation is a case in point. In the pledge, the leaders of America's largest corporations call upon organizations to "engage all […] stakeholders" and create value that benefits everyone – including employees and local communities.
Sean Blanda thereby calls for a new emphasis on "localism": a commitment by companies to sustain the amenities that make a community a good place to live. This also includes taking active steps to enable employees who want to work in a physical office setting to do so. A case in point is child care: Offering child care at their facilities or lobbying governments to offer child care subsidies to working parents are ways in which companies can enable employees to make the choice between remote and office-based working a genuine one.
A company's dedication to employee well-being and development, an inclusive and supportive work environment, and its commitment to corporate social responsibility are all aspects employees are looking for in a company.
To attract the best talent, companies must check these boxes first. Whether these parameters can best be met in an all-virtual, in-office or hybrid work environment is for every company – and employee – to decide on their own. Yet some of the pushback against a remote work future comes from the fear that this choice may no longer be there for white-collar workers in certain job sectors. And this would negatively impact employee well-being and motivation over the long term – as well as jeopardize a company's ability to sustain a lively and innovative work culture. Not to mention finally launching that rocket to Mars.
How the Journal Saves You Time
Reading time for this article is about 10 minutes.
This article saves you up to 5 hours of research and reading time.
6
We have curated the most actionable insights from 6 summaries for this feature.
1
We read and summarized one book with 256 pages for this article.