Put Kids on a Schedule Similar to What They Had in School
Jackie Cisneros, Senior Account Manager /
Kids: Enzo (9) and Gianna (4)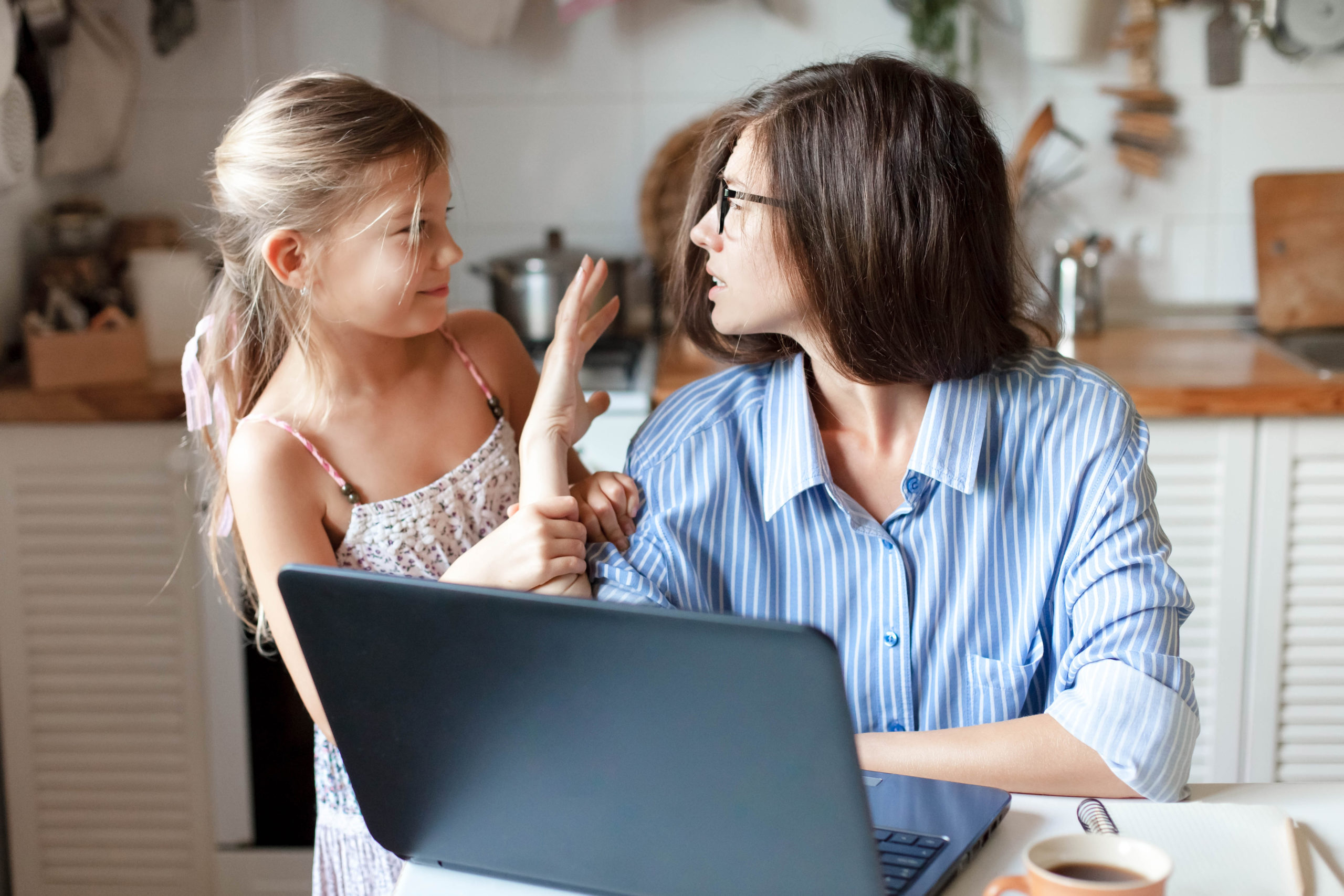 How has the experience of working from home with kids during the coronavirus crisis been (so far)? At first, I was frantic because using the TV and iPads as babysitters drives me insane, but sometimes desperate times call for desperate measures. After about a week, we got into a good rhythm and they have learned to do their school work with little complaining. They have also found ways to entertain themselves without me leading a sport, card game or craft. I still do this, and cherish those times, but I can't be their personal clown and teacher all day long!
They are not used to me being flustered and seeing me frustrated and perhaps they decided that becoming a little more independent is what we all need right now.
Tips for managing family and remote work: I've worked full time from home for many years now, but throwing kids into the mix as well as having to homeschool them has been quite challenging. I keep reminding myself that I am not the only one going through this and that I need to slow down. I am used to getting things done right away, but have realized I need to just breathe and slow down and if it means I have to continue working for a few hours once they go to sleep, then I do that, all while cherishing the fun times we have during the days in which they require a little more attention.
The change that helped the most: Putting them on a schedule similar to what they had in school. Also, making sure we go for walk during the day and to play outside every afternoon once I have decided to "sign off."
Favorite book to read with as a family: My son reads novels on his own and my daughter loves Eric Carle Books.
One abstract that has helped you get through this challenge:
---
This article is part of our Working from Home with Kids-series. Here you will find an overview of all the articles full of useful tips from the getAbstract work-life-educate-while-in-a-video-call-and-watching-one-of-those-new-live-sessions-play corner.
How the Journal Saves You Time
Reading time for this article is about 2 minutes.
This article saves you up to 6 hours of research and reading time.
1
We have curated the most actionable insights from one summary for this feature.
1
We read and summarized one book with 288 pages for this article.