The Less Important Things Will Just Have to Wait (Including Laundry)
Anna Wehrt, PR and Communications Manager /
Kids: Charlotte (2)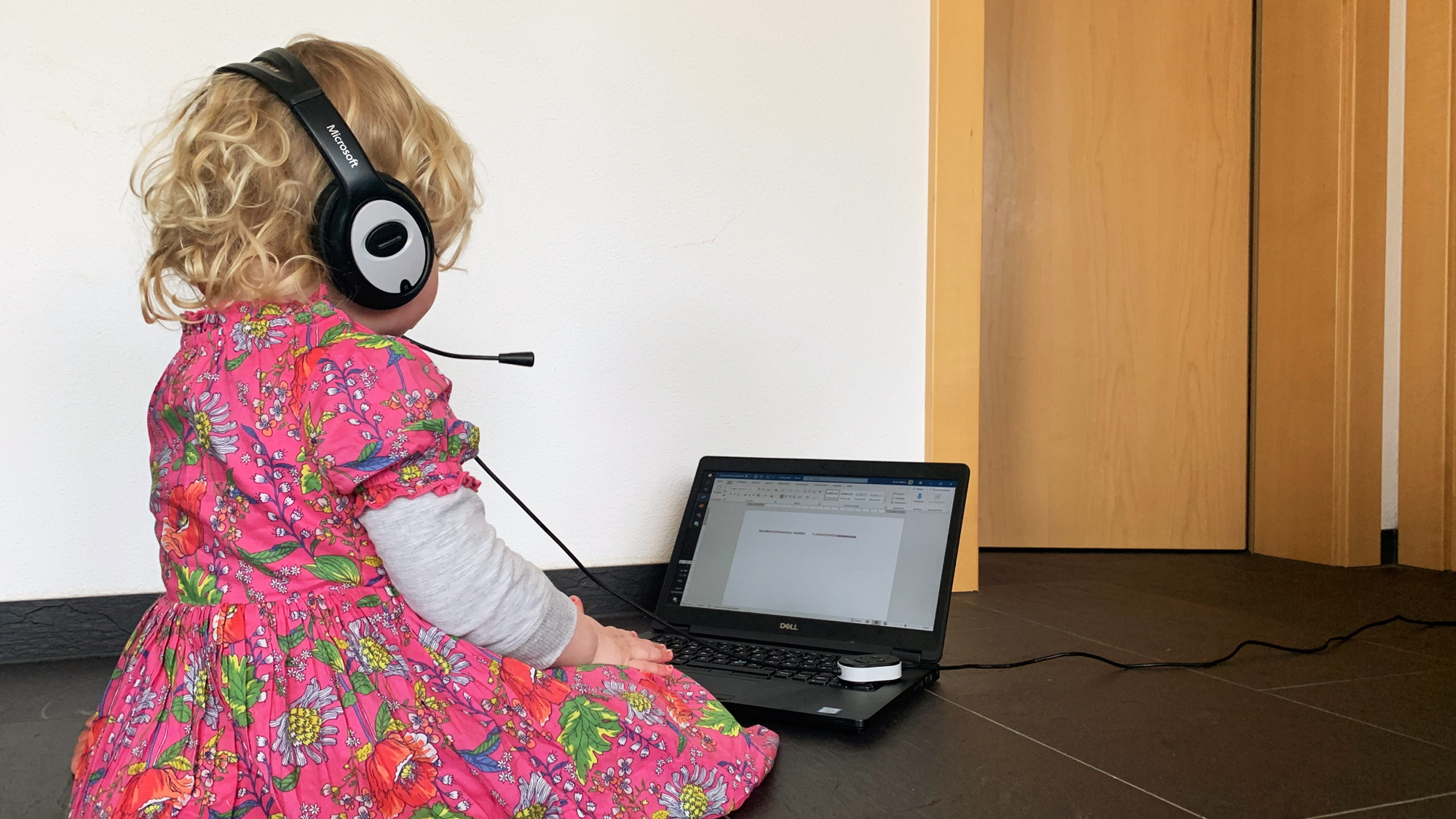 How has the experience of working from home with kids during the coronavirus crisis been (so far)? My partner and I both work from home a majority of the time, but this isn't home office as usual. It's hard for Charlotte, too, and we have to consider her perspective just as much as our own. We're all trying our best.
Tips for managing family and remote work: Communicate. Share the times when you're flexible and the times you need to focus. It's unrealistic to expect to be uninterrupted for hours at an end but an overview helps. And set priorities. The less important things will just have to wait (including laundry).
The change that helped the most: A mental change, an ongoing process of acceptance. It's impossible to live up to the expectations of your child, your company and yourself all at the same time – and it's so easy to feel frustrated or like you're falling short. But it's not the end of the world if a toddler blunders through your video call; we all have to be accepting of the current circumstances. I hope this acceptance is a lasting change.
Favorite book to read with as a family: Possum Magic by Mem Fox; we've been making the treats that made Hush visible again (pavlova, lamingtons, Vegemite sandwiches).
One abstract that has helped you get through this challenge:
---
This article is part of our Working from Home with Kids-series. Here you will find an overview of all the articles full of useful tips from the getAbstract work-life-educate-while-in-a-video-call-and-watching-one-of-those-new-live-sessions-play corner.
How the Journal Saves You Time
Reading time for this article is about 2 minutes.
This article saves you up to 6 hours of research and reading time.
1
We have curated the most actionable insights from one summary for this feature.
1
We read and summarized one book with 288 pages for this article.