Do an A-to-Z Scavenger Hunt at Home and the Kids Will Love It
Lauren Cooper, Social Media Manager /
Kids: Annalisa (8), Anthony (7) and Mack (5)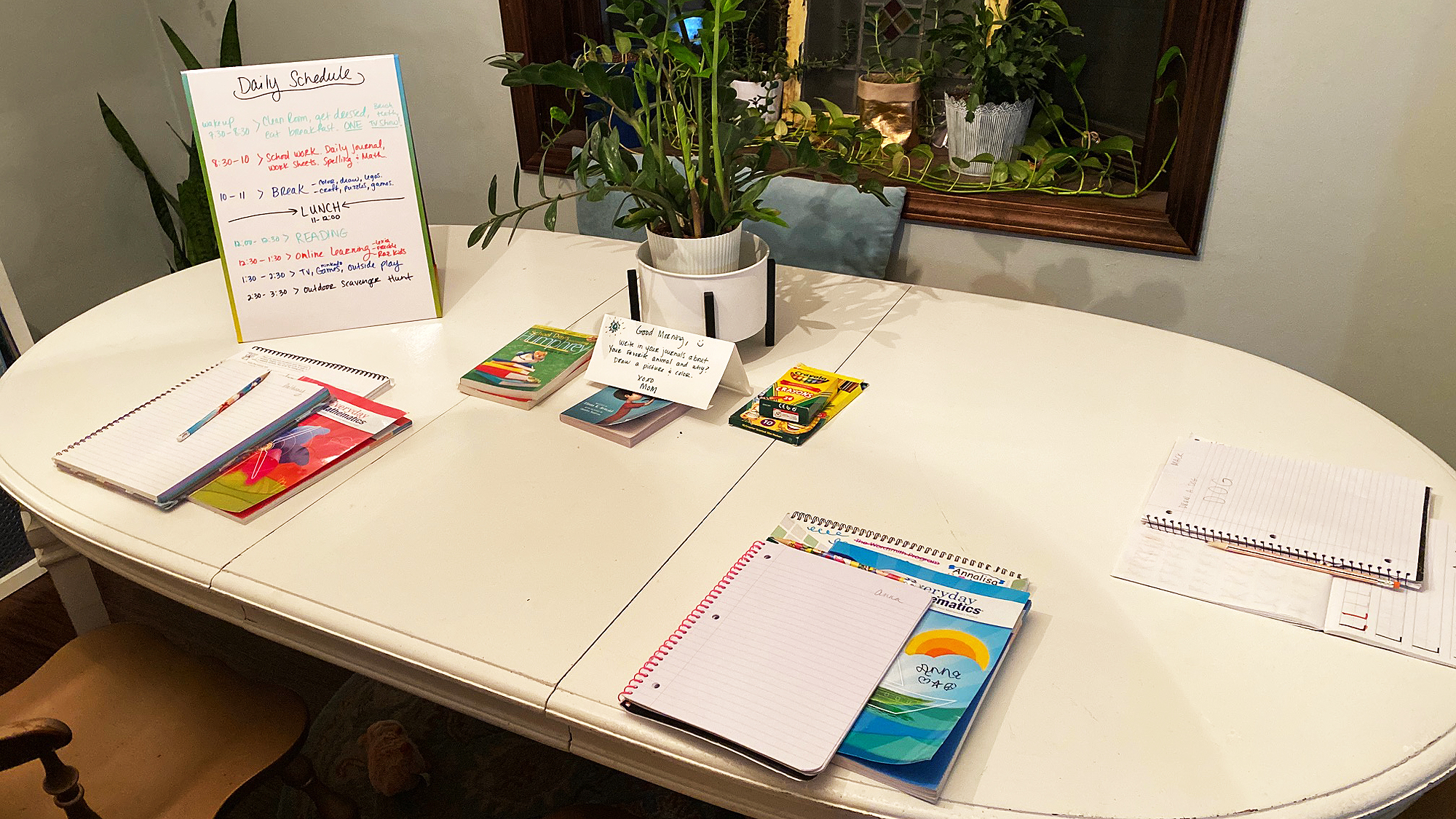 How has the experience of working from home with kids during the coronavirus crisis been (so far)? We are trying to make the best of our situation. There was an adjustment period but week two is definitely going better! My kids don't fully understand coronavirus and just want to see their friends. Their teachers have been doing video class sessions so they can still see each other, which has been great. I pick a daily word or person for the kids to research on their own and write about in their daily journal. Their word for Monday was 'pandemic' – I wanted them to be able to understand our situation a little more.
Tips for managing family and remote work: Do the best you can. If you have a super busy workday and your kids watch TV more than usual, they will survive. Young kids only need a couple hours of schoolwork per day, so don't go overboard. Be creative with schoolwork and projects. Yesterday I did an A-to-Z scavenger hunt at home and the kids loved it. Learning how to bake cookies and measure ingredients is a learning opportunity! Lastly, get outside as a family. Take a walk and get some fresh air – it's essential for your mental health!
The change that helped the most: Developing a daily schedule. My kids need to stay busy and engaged. I set a daily school schedule with everything from lunch to outdoor playtime. I don't stress if we don't follow it exactly, but there are certain things they need to do daily for school and home chores.
Favorite book to read with as a family: Where the Sidewalk Ends by Shel Silverstein.
One abstract that has helped you get through this challenge:
---
This article is part of our Working from Home with Kids-series. Here you will find an overview of all the articles full of useful tips from the getAbstract work-life-educate-while-in-a-video-call-and-watching-one-of-those-new-live-sessions-play corner.
How the Journal Saves You Time
Reading time for this article is about 2 minutes.
This article saves you up to 7 hours of research and reading time.
1
We have curated the most actionable insights from one summary for this feature.
1
We read and summarized one book with 304 pages for this article.