Better Customer Retention through Personalization
Give shoppers the right message on the right platform at the right time.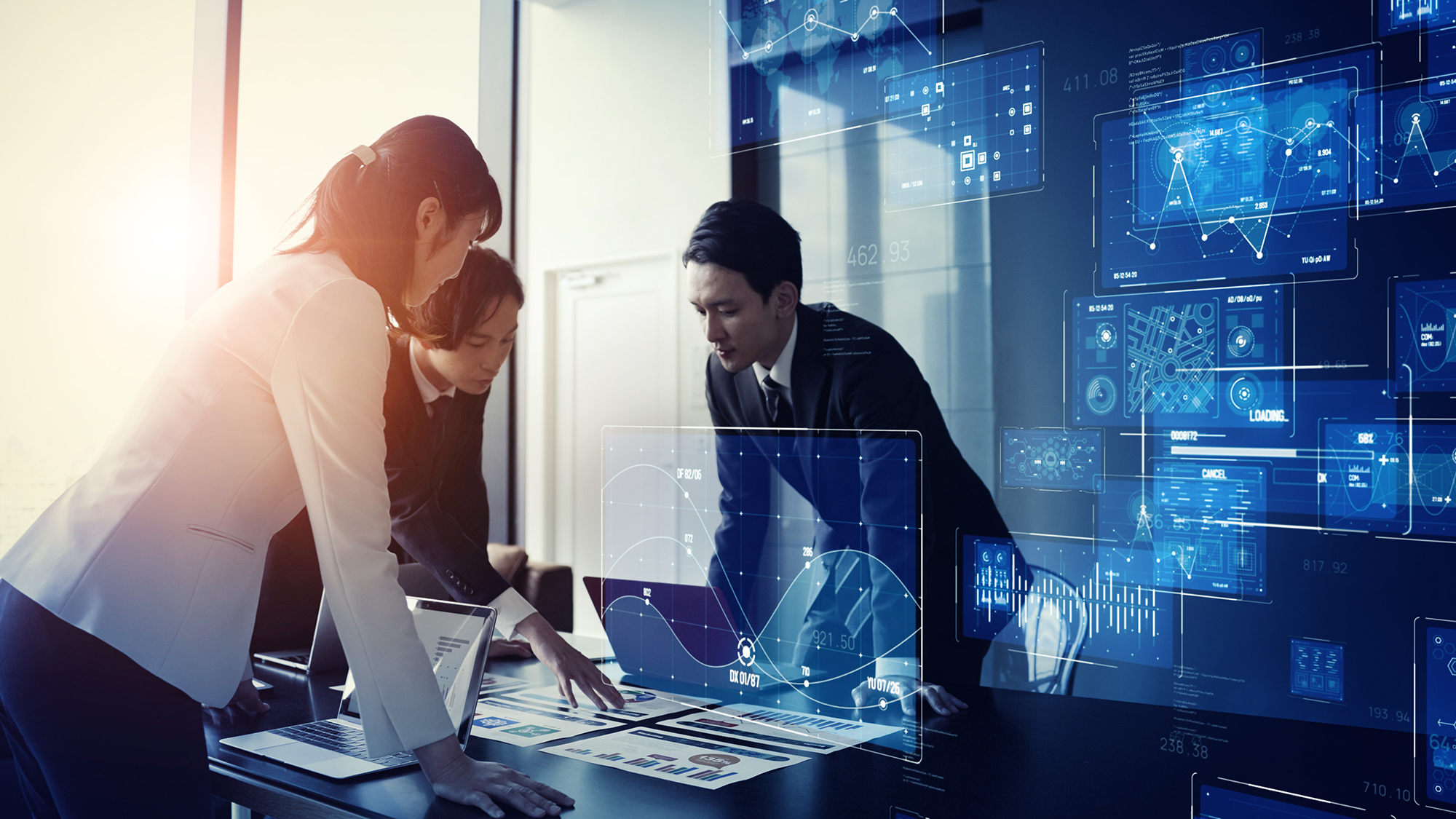 During the COVID-19 pandemic, the Boston Consulting Group recommended personalization in its report "Three Personalization Imperatives During the Crisis" as a strategy to retain customers in the midst of business uncertainty. In the early days of the pandemic, Nike heavily advertised safety messages on social media and promoted free access to workout content available via its mobile app. Offering people what they needed in that moment gave Nike a market edge. During the pandemic, Starbucks combined drive-through sales data with public health information and local responses to make marketing decisions and plan when to reopen stores.
Brands that can personalize their approach to where and how they engage customers and invest in paid media selectively will win a disproportionate share of sales in the rebound.

Boston Consulting Group
Improve your customer engagement and retention by delivering your targeted high-impact message on the right platform at the right time:
Forge a consensual, ongoing digital relationship with your customer.
Connect directly with customers emotionally, in the channels they use.
Personalize customer communications across platforms with consistent branding.
Customers Seek a Total Experience
Today's consumers don't necessarily seek more material goods but instead place a higher value on experiences, whether that means a memory they can share on social media or a well-curated "multisensory" shopping experience in a retail location. Airbnb, for example, forever changed what consumers expect when they plan a vacation. They want many options at a range of price points and peer reviews of the places or experiences they're evaluating. You don't need to be big or virtual to create fans – in fact, customers are more likely to support independent, local small brick-and-mortar businesses and retailers rather than chains with the right messaging. According to Martin Newman in The Power of Customer Experience, a focus on experience improves customer retention. A 5% boost in retention can drive substantial revenue gains. Personalization is the next frontier for keeping customers.
To measure customer experience, devise and keep track of the customer lifetime value (CLV), customer satisfaction and word-of-mouth promotion. Directly engage your customers for their insights. Brands like BMW and Harley-Davidson maintain their enduring success by remaining responsive to their customer base; they each have raving fans. BMW was the first car seller to allow customer personalization of car features. Harley-Davidson leadership shows up at dealership events, which makes them more memorable for customers.
The world over, the most successful consumer brands are continually thinking about how to leverage and integrate experience into their products and services.

Martin Newman
Personalization Levels the Playing Field for Smaller Retailers
In its report "6 Trends Rising E-Commerce Players Are Leveraging to Compete Against Amazon," CB Insights notes that despite more than $385 billion in net sales in 2020, up 38% from 2019, Amazon is actually losing e-commerce market share: It went from 43.8% In 2019 to 31.4% in 2020. Companies with niche offerings or personalized customer experiences are gaining traction. They're focused on consumer trends that Amazon ignores, such as "community connection," "sustainability" and mobile-enabled retail.
Newer e-commerce start-ups can more easily cater to niche personalized customer needs. Prose sells its customers the right combination of hair products based on an online quiz that takes many different factors into consideration. Clothing e-retailer The Yes takes a similar approach to recommend fashion combinations. According to Harvard Business Review, "Personalization can reduce acquisition costs by as much as 50%, drive revenues by up to 15% and increase the efficiency of marketing spend by up to 30%."
Let Customer Data Drive Growth Strategies
Netflix has had enormous success with personalization. 80% of customers watch content the company's algorithm suggests. From the beginning, Netflix set up Cinematch, a "collaborative filtering algorithm," to predict customer preferences and put a five-star rating system in place to collect more personalized data. Gibson Biddle, former VP of Product for Netflix explains the evolution of the company's customer personalization efforts and how they paid off.
The Queue Add Confirmation Layer (QUACL) algorithm recommended other movies based on customer queue selections. Netflix used the data collected via this engine to gauge its machine-learning experiments.
The high-level hypothesis: Personalization would improve retention by making it easy for members to find movies they'll love.

Gibson Biddle
By 2011, the company tagged its content with attributes people could search and filter by enabling Netflix to now suggest genres for you. If you watched Heathers and Airplane, Netflix would suggest "Cult Comedies from the 1980s." Presently, the company knows what 500 million customers like to watch. This capacity informs Netflix's investments in original content production. In 2016, Netflix changed its user interface to display rows of TV shows and movies. These rows are personalized to individual user preferences and even change according to what the time of day it is or based on what kind of device you're on. In 2017, Netflix changed its star ratings to a percentage score to indicate your likeliness to enjoy particular content. The ultimate goal at Netflix is to provide you with the content you wish to watch the moment you turn on the screen.
Personalization Powered by Artificial Intelligence
Personalized offers rely on personalized targeted ad messaging. Artificial intelligence (AI) turbocharges the effort says the Boston Consulting Group in "AI Has Launched a $200 Billion Revolution in Content Personalization."
Copywriters generate the basic idea for an ad campaign, but AI then optimizes targeted delivery based on databases organized with tagged and tested words and phrases. AI natural language programs fine-tune content for various touchpoints along the customer's journey, with algorithms creating various versions of the original message to different consumers. A machine learning component learns where and when to place which ads and in which channels – website, within apps or email, for instance – all personalized based on customer data. Robust feedback means the system just gets better at moving customers to take action, with a resulting 40% increase in conversion rates.
The combination of data, advanced analytics, and new content and media can unlock the potential of personalized content at the point of interaction – delivering individually relevant content at scale.

Boston Consulting Group
One retailer using the personalization platform Persado increased revenues by 127% just by changing the verbiage used to entice website visitors to subscribe to their email list. Similar success stories abound in every industry including government and charity fundraising. Plug-and-play technology improves according to the unique data you provide. Early experimentation will get you started on the critical infrastructure and processes you'll need to develop the proper expertise to take advantage of the opportunities personalization offers.
A "Market of One"
Technology analyst Christopher Surdak echoes this approach in Data Crush. Businesses today face an onslaught of data from mobile apps, cloud computing and social media platforms. Data generated by the Internet of Things – devices communicating with each other – will eclipse the already mammoth amounts of data from other sources. Adding GPS data into the mix enables companies to make the most attractive offers at the most attractive time, turning customers into "markets of one."
Groupon and Amazon, for instance, are able to offer real-time coupons and "virtual fitting rooms" which in turn generate additional customer-specific information, which then allows them to hone the deals they offer in specific places and times. This kind of interaction with customers, and the data analysis capacity it requires, is the fast-approaching future of retail. The next step in personalization is to mine this data to predict your customer's next need and to connect your customer to "social tribes" that benefit your brand. Social media engagement is a key dimension in personalization.
The context economy is "I'm expecting you to know me and my needs intimately," on the verge of being creepy. I literally call it "creepy analytics."

Christopher Surdak
In our Journal interview with Christopher Surdak, he said, "In today's world you have 30 seconds or less to give me what I want or I'm gone and I'm never coming back. RPA (Robotic Process Automation), in being able to eliminate the expenditure of time in business processes, can be phenomenal in meeting customer needs from that perspective: keeping them engaged, identifying a market of one and meeting those needs as quickly as possible." Read the interview:
Your Company Can't Afford to Skip Personalization
According to Boston Consulting's "The $70 Billion Prize in Personalized Offers," diverting just 25% of your marketing budget from mass promotions to personalized promotions may result in a staggering 200% ROI. As of 2021, off-the-shelf technologies can aid in crafting personalized offers based on your customer data, but it will still take experimentation to find the right offers on the right channels.
Successful players will use a nuanced approach that differentiates price increases by customer segment, purchase context and product category.

Boston Consulting Group
Starbucks, long a practitioner of personalized marketing, now delivers "gamified specials" to customers based on their unique habits and preferences. Starbucks personalization efforts add about 8% annually to growth. Fashion outlets used to hold massive sales at the end of a season, but now can utilize loyalty programs or tailored challenge-reward systems to target customers to spend more.
Start with analytics platforms like mParticle, Interaction Studio and Amperity to begin mining your customer data. Other systems like Eagle Eye and SessionM optimize and deploy your offers based on the analyzed data you feed it. Automate your marketing to various channels through Salesforce or Adobe. Personalized offers should integrate seamlessly into the customer's journey. Starbucks serves offers through its app and mobile notifications. The right team can execute around 100 experiments monthly, use real-time feedback to tweak offers and launch them within a week.
Those that make the required changes to customer experience, technology and operating models can expect significant financial returns and position themselves to win in this time of uncertainty.

Boston Consulting Group
Your Success Depends On Building a Relationship of Trust
This exciting new world of personalized marketing rests on customers coming to trust you with their data. In "Consumers Want Privacy. Marketers Can Deliver," Boston Consulting Group teamed up with Google to survey businesses navigating the tricky line between customer desire for privacy versus personalization. To provide personalized offerings, you need customer data, and customers aren't always willing to give it to you. Companies must also navigate stricter regulations protecting privacy. Trust is paramount to striking a profitable balance.
Different demographics have different concerns about privacy, depending on age, shopping habits and what stage of life they're in. Marketers need to tailor different approaches to different demographics to collect the data they need to personalize their offerings.
Given the divergent opinions about what data is most private, marketers must consider their consumer's unique preferences and situations and then define a segment-specific approach to data collection.

Boston Consulting Group
Consumers generally trust more regulated industries such as finance and health care, while they are less trusting of travel, technology and media companies, and 29% of consumers don't trust any company with their data. Potential customers want to know:
What data are you collecting?
What will you use their data for?
What is the value they receive in exchange for their data?
A majority of companies are not transparent about data collection, yet being open about it is the easiest and best way to start building customer trust. You can test for the most effective language to use on consent forms. As companies move away from third-party cookies in favor of direct data collection, customers will be more concerned about your usage of their data and how secure it is. With those concerns met, your customers will share their data, initiating a more personalized relationship. CMOs who champion data privacy should make sure company policies align with this goal.
Read more about personalization:
How the Journal Saves You Time
Reading time for this article is about 10 minutes.
This article saves you up to 21 hours of research and reading time.
12
We have curated the most actionable insights from 12 summaries for this feature.
4
We read and summarized 4 books with 1052 pages for this article.