How to Write a Book
When you're ready to tackle that dream project you've been putting off, start here.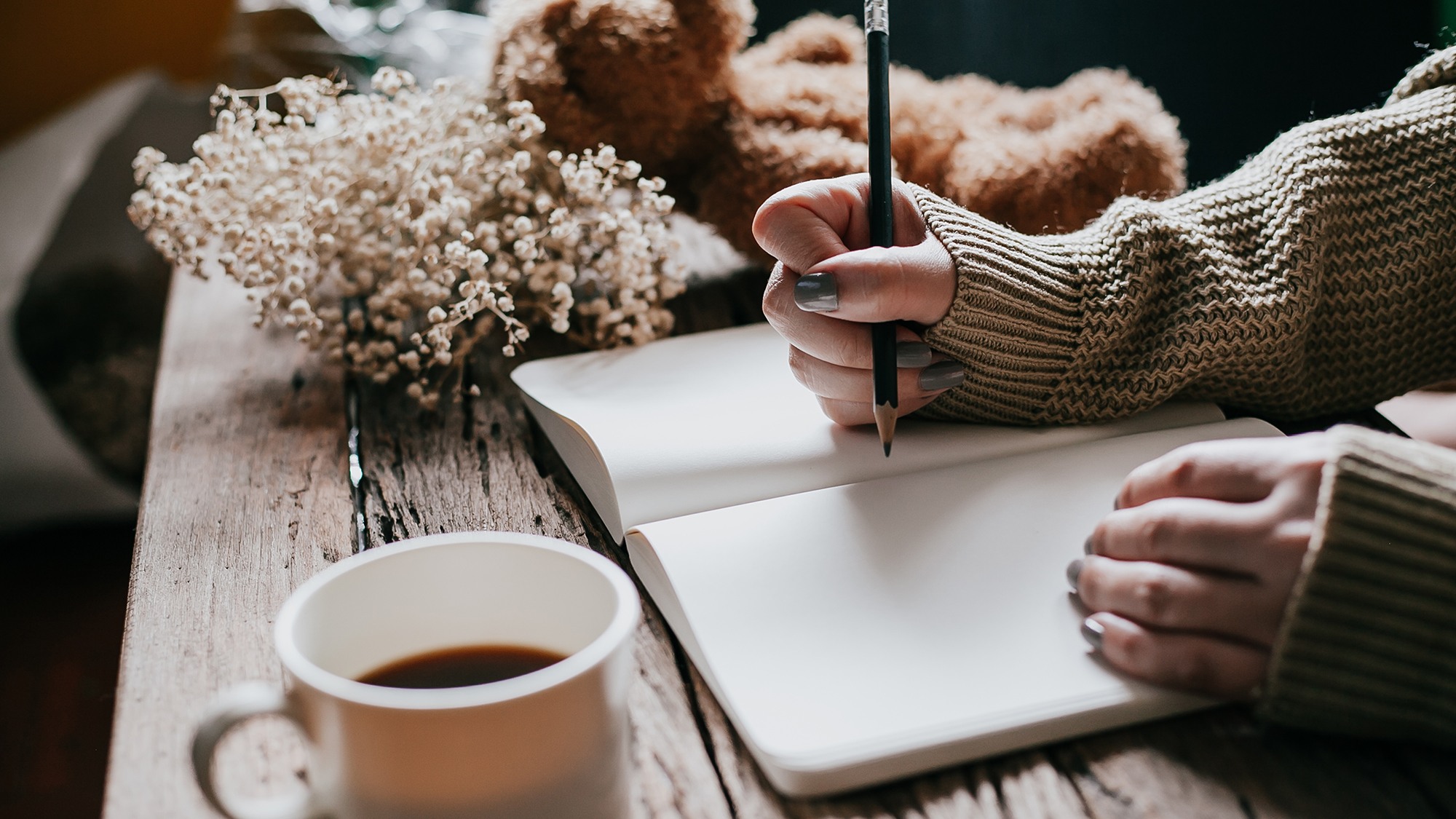 As the new year dawns, now's a good time to contemplate some of those ambitious stretch goals you've, so far, never gotten around to. As Richie Norton and Natalie Norton point out in The Power of Starting Something Stupid, there will never be a perfect moment where the stars align and it's suddenly easy to pursue your most ambitious "stupid idea," so they counsel to just begin it now, even if you feel you lack the money, the time or the education, because no one knows what the future holds. The way they see it, only when you pursue that big idea are you truly living.
If one of your ambitions is to write a book but you've been putting off getting started, wait no longer. A new year is the perfect time to rev you up to take action on your goals. Here are some ways to get started:
Prepare to Take the Plunge
Perhaps begin by getting motivated to push yourself beyond your comfort zone. Any big goal involves three kinds of activities, says author Todd Henry in Die Empty: "mapping, making and meshing." "Mapping" means making a plan of action, "making" means taking action and "meshing" means you look for constructive feedback and ways to continuously improve your skills. Keep these aspects of accomplishing your dream in mind as you design your path forward.
If you keep overcomplicating your dreams, you'll never learn how wonderful it feels to actually step into them.

Richie Norton and Natalie Norton
Plotting Your Way to Success
Author Dan Janal shows you exactly how to map out your writing journey in Write Your Book in a Flash. He notes lots of people start books, but not many actually finish writing one. The subtitle of Janal's guide is The Paint-By-Numbers System to Write the Book of Your Dreams – Fast! Janal primarily addresses those writers looking to publish a book to enhance their brand and establish their expertise; a book is the ultimate business card. His approach is practical and he offers good tips that any writer can add to their arsenal. With the right information, the right focus and the right support, he believes anyone can be an author. Janal is a "plotter." He believes a detailed outline as a blueprint to guide your writing is your best talisman against writer's block. Also, if you're submitting proposals to publishers, you'll have to include an outline.
Janal recommends a short "thought leadership lite" book of around 150 pages if your sole purpose is writing your "big business card" and establishing credibility in your field. The average book is closer to 250 pages. Honing in on your genre will inform your book's organization. Ask yourself what your book is about and keep writing until you arrive at a working title and an executive summary that can guide you as you flesh out your outline. Plot out your book's logical arguments. A full, detailed outline guarantees you're never at a loss for what to write next. If you're having trouble writing the next segment, skip to writing another part of your book first, one that you feel inspired about.
The outline is…a visual representation of your progress. As you fill in the blanks, the picture becomes clear.

Dan Janal
Start a Blog
Not sure where to start? Mine your social accounts for inspiration. Authors Charlie White and John Biggs focus on the commercial aspects of writing a blog in Bloggers Boot Camp, but many an author has transformed his or her blog into a successful book. Julie Powell blogged her way through Julia Child's recipes on her blog Julie & Julia, then wrote it up as a book that became a hit movie. Gretchen Rubin's The Happiness Project went from tentative blog posts to best-selling book, and transformed her life in the process.
Keeping a blog is like keeping a journal, except it's public. One advantage of blogging is, as you slowly build your audience, you have the option to interact with readers through your social accounts and better understand what content they're looking for. But you can decide how interactive you wish to be.
Big goals almost always create disappointment…Tell yourself you will write for at least five minutes. That's a ridiculously easy goal.

Dan Janal
Find the Book Inside
According to author Ann Marie Sabath, Everybody Has a Book Inside of Them. She takes more of a "pantser," let's-see-what-happens-as-you-write approach, which works well for many authors, Steven King and Lee Child among them. Instead of a detailed outline, these writers have an idea of where their book is heading and what they will include. Sabath lays out a process and encourages writers to explore within that process. Whether you're writing a book to create a passive income stream or just interested in getting your memoirs down, at the very least, says Sabath, writing is a fun challenge and the process is therapeutic.
It's hard to say how long it takes to write a book, but most people write, at minimum, 200 words per hour, so use that as a guide. Writing is a commitment (which is probably why you keep putting it off). Here are her suggestions for getting it done:
Look at your schedule and figure out where you can find some extra time for writing each week.
If you're stumped for where to start, do some research in your genre.
Figure out what goes into your "writing kit," – a dedicated tablet, perhaps, or a notebook and pens – that you keep in one place, handy to capture inspiration when it occurs, and in a "go bag" so you can take it with you when you're on the move.
Sabath suggests waiting 30 days before you start writing to write your general thoughts about your idea, both to get them down, but also to establish a habit of easy writing. During this time, think about your intended reader and your writing "voice."
Before you know it, the food for thought you have offered will inspire your inner writing voice to create words that will flow from your fingers onto your computer screen or legal pad.

Ann Marie Sabath
Consider assembling your personal "advisory board" of people willing to give you feedback along the way. Ask them about your book title ideas. Visualize yourself writing and completing your book by a specific date. Visualize the finished book and people's positive response to it.
Get Regular About Writing
Employ the power of habit to make sticking to your goal easier. Whether you know ahead of time what you're going to write or not, try to set up specific times – ideally, at least an hour block – to focus on your book-writing goal, and keep those appointments. Have a topic in mind to explore with your "inner voice." Write conversationally; relax.
Write down any fears that creep in along the way on a piece of paper and then tear it up. Don't allow your "inner censor" air time. If you can't shake it, call up one of your advisers. If your words on any given subject won't flow, switch to working on another part of your book or do research. Sometimes changing where you write kickstarts your thoughts, but don't push your mind to exhaustion. Leave a little gas in the tank for your next writing session.
There is not a 'right time' to write. The bewitching hours for you will be the ones that work best based on what is going on in the rest of your life.

Ann Marie Sabath
The Magic Is in the Rewrite
Your work will require plenty of rewriting and editing. Think about the sections as you go through them, focusing on your main points, being sure they are clear. Different people have different editing processes, so proceed in whatever way is most comfortable for you, rewriting short sections until they shine, or taking successive passes at the whole draft. Most importantly, make a backup copy of your work and store it on the cloud or on a separate drive. Technical difficulties ruin many masterpieces, so be extra careful on this point.
When it's time for a final polish, take some pointers from author Steven Pinker's The Sense of Style. Every writer strives for clarity. By paying attention to the rules of grammar, punctuation and spelling, you remove the little obstacles that derail clarity. Avoid cliches or getting too abstract in your descriptions. A clean, readable style grips reader's attention.
Look into getAbstract's Creativity channel for more inspiration:
How the Journal Saves You Time
Reading time for this article is about 8 minutes.
This article saves you up to 26 hours of research and reading time.
5
We have curated the most actionable insights from 5 summaries for this feature.
5
We read and summarized 5 books with 1261 pages for this article.