How to Build a Subscriber Service
Digital technologies and advanced data gathering point the way to new revenue streams.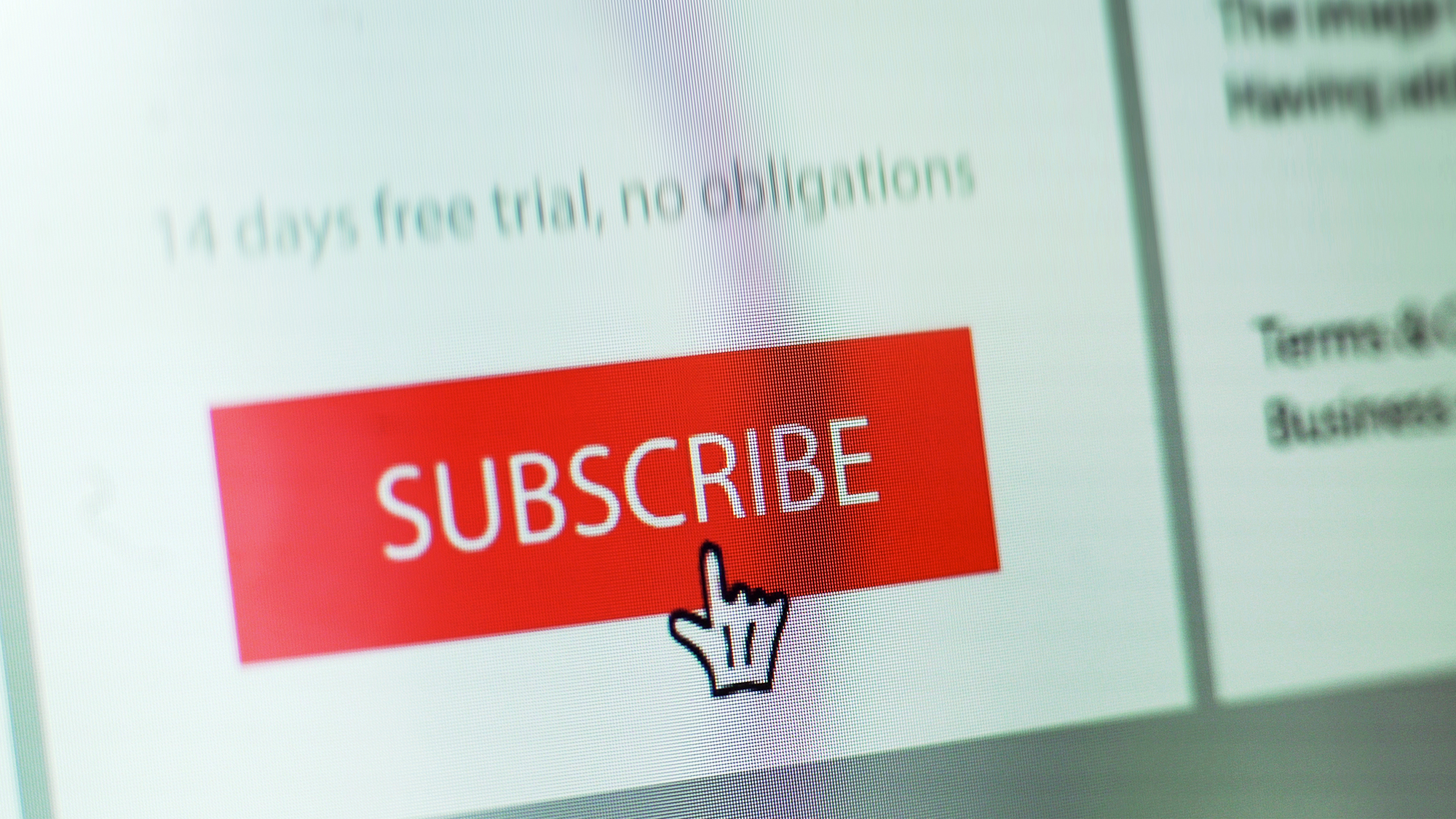 The few companies still on the S&P 500 list since 1955 survived by embracing digital services. IBM started out selling punch card solutions and now provides artificial intelligence solutions. General Electric's tagline for a new era is: "The digital company. That's also an industrial company." According to Zuora's Subscription Economy Index, subscriber-based revenues grew by over 435% in the past nine years. The pandemic has only accelerated the trend. While 2020 product-based sales declined by 1.6%, revenues for subscription offerings shot up 11.6%. Subscriber services are the future, and businesses have gotten quite creative setting up these "forever transactions." Here are some lessons learned:
1. Ask for the Money Up Front
Author John Mullins writes that businesses funded by customers rather than venture capitalists existed long before crowdfunding platforms like Kickstarter. Dell Computers got its start entirely through customer funding. When he first started out, Michael Dell sold his machines through direct sales and customer orders covered all the production costs up front. In exchange for his customer's money down, Dell offered a 30-day money-back guarantee.
Asking for money up front works very well for Amazon, which turned its Prime membership service sold via annual subscription into predictable revenues, making strategic decisions easier and giving them greater clout to negotiate more favorable terms with suppliers.
Sometimes the venture capital comes later. Threadless offers subscribers unique, artist-designed T-shirts. Customers' up-front payment covers the cost of production. When the company grew to $65 million in sales in 2005, its founder sought expert business advice and sold shares to a venture capitalist firm that could help them manage their growth. Crowdfunding platforms like Kickstarter and Indiegogo help start-ups and solopreneurs raise money for smaller endeavors.
2. Think Software as a Service
Software as a Service (SaaS) cuts costs related to manufacture and distribution for many software developers while adding billions in revenues. But be aware that sales may lag as you transition your model. Adobe revenues plunged after they embraced an SaaS model for their software in 2013, from $891 million to $645 million in one quarter, but by 2019, the future looked quite robust with a market capitalization of $134.5 billion.
Entrepreneur and business writer David Skok describes in "SaaS Metrics 2.0" the critical metrics executives must examine in order to run a successful SaaS business. He emphasizes customer retention and says keep a sharp eye on customer churn rates. Knowing up front that during accelerated growth phases, company profits will dip can help you weather these waves of what is actually very good news.
In her Google Talk about "The Importance of Being Brave in Marketing," chief marketing and public relations officer at Ally Financial Andrea Brimmer describes the difficulty of re-branding a financial institution after the 2008 financial crisis. Among other epiphanies, Brimmer recognized that customers now expect to be able to easily access their bank services digitally through whatever devices they use most frequently. She converted Ally to an all-digital bank, promoted it with an aggressive, splashy ad campaign, and revenues soared.
3. Focus on Outcomes
In The Ends Game, authors Marco Bertini and Oded Koenigsberg say sell your customers on the results, because that's what they care about. Spanish comedy theater Teatreneu – dedicated more to selling laughs than tickets – started charging by the laugh using a facial recognition system in its seating, which delighted customers and also increased profits.
Digital technologies make corporate accountability more transparent, which customers appreciate. Customers will expect you to deliver on your promises.
In the world of lean exchanges between organizations and customers, money flows to proof, not promises.

Marco Bertini and Oded Koenigsberg
Exploit your transition to digital by collecting "impact data" from customers. This information allows you to analyze how they use your product so you can streamline your offering and build out features they desire. Scanners and sensors plus 5G wireless connectivity create an Internet of Things which, combined with machine learning, greatly expands the kinds of data companies can collect and analyze to reveal new revenue centers.
4. Rethink the Pain Points
Customer pain points offer subscription opportunities. Procter & Gamble bought Gillette, known for razors, in 2005 for $57 billion. It seemed a good bet, but P&G was oblivious to a growing frustration for customers: Most convenience stores kept their blades behind locked glass cases, causing an inconvenient wait. Enter the Dollar Shave Club, also in 2005. It's subscription service sending customers regular shipments of replacement blades for their razors eliminated that pain point. Ten years later the Dollar Shave Club has four million subscribers and counting. Although a subscription model may not work for all offerings, it's been an unexpected boon for many, such as H.Bloom, a subscription fresh-cut flower service which eliminates excess spoilage for florists and other commercial clients.
Fender guitars went the extra mile with customer service. They recognized that most of their customer base are first-time players. But their data also showed them that most new players give up playing within a year. With a goal of reducing that quit rate by 10% – and thus doubling their market size – they would create lifelong customers.
Performance consultant Robin Petterd suggests different ways to engage with clients throughout their interaction with your product or service in his article "Developing a Digital Mindset for L&D." As teaching companies develop their artificial intelligence capabilities, they can better integrate learning into the flow of business.
Exciting possibilities begin to emerge when you are able to correlate learning behavior with business performance data.

Robin Petterd
5. Get the Price Right
Business consultants Madhavan Ramanujam and Georg Tacke say monetization goes with innovation. When investigating your monetization strategy, consider various pricing structures like "subscription, dynamic or freemium." The most important data to understand is your customer's "willingness to pay" for any given perk or feature.
Be aware offerings usually fall short for one of these four reasons:
"Feature shock" – a plethora of features which drive up the price for unnecessary extras.
"Minivations" – companies don't fully value their own breakthrough ideas and undercharge. Be sure this isn't the cause of stellar sales.
"Hidden gems" – companies ignore breakthrough ideas altogether, like Kodak did when it invented the digital camera in the 1970s, then buried it for fear it would eat into its existing business.
"Undeads" – these products solve problems no one wants solved or their rivals solve better. Avoid "undead" products by asking customers first if they want it and what they're willing to pay for it.
The most painful outcome of not recognizing your hidden gem is seeing a rival launch a version before you.

Madhavan Ramanujam and Georg Tacke
Both LinkedIn and Dropbox use "freemium" pricing to lure customers while offering premium, more robust features for a price. It's tricky to thread that needle though, once people are used to free. Pricing should derive rationally from your overall objectives. Are you looking for more customers at higher revenues? Many companies use a "penetration strategy" of bargain pricing to reach a certain market share, then up their prices. Get really good at communicating your offer's value to the public.
6. Center the Customer
Pricing and strategy expert Robbie Kellman Baxter reports in The Forever Transaction that US customers spent an average of $237 per month on subscription products and services in 2018 – pre-COVID-19. Find your niche by keeping the customer at the center of your process.
To explore a subscriber-based business model, put together a team to develop the business case for a "forever" offering, perhaps with input from recurring-model professionals. Plan a launch, scale and leadership phase, but start small and target customers with the "highest lifetime value." Test your offering extensively. Most importantly, support your initiative with the right technology, not just for scaling but also for getting the customer data you need to tailor your offering to them.
Membership is a mind-set that the organization has about the people it serves. It's about more than subscription revenue. You can't just jump ahead and design a product without knowing who it's for."

Robbie Kellman Baxter
Author John Warrilow lays out nine subscription-based models in The Automatic Customer. The "membership website model" may work best if your company offers unique knowledge. If your information is "evergreen," an "all-you-can-eat library model" may work better.
"Surprise box" or "consumables" models depend on the availability of the products and delivery logistics. Take care of complicated or meaningful situations with a "peace-of-mind" model. Measure key data points including monthly revenue, cost of acquiring new customers and subscribers' "lifetime value."
You don't need to throw away your entire business model to start a subscription service. By adding a subscription offering, you create a legion of customers who interact with your company each month."

John Warrilow
With a subscriber model, you don't have to worry about collecting payment; fees are agreed upon at sign-up. Subscriptions are also recession-resistant. Your subscription model gives you sustained opportunity to upsell your customers. Build standard and premium tiers to appeal to your different marketing segments.
For Tien Tzuo and Gabe Weisert in Subscribed, service is also the most crucial aspect of a successful subscriber offering. Graze is a UK business that sends monthly packages of snacks to subscribers. A big part of its success is its emphasis on its customer relationship. It uses feedback from subscribers to adjust the snacks it sends, customizing its offer to appeal to each customer.
You need a mind-set that treats your customers like subscribers – partners in an ongoing mutually beneficial relationship.

Tien Tzuo and Gabe Weisert
Explore more "forever transactions":
How the Journal Saves You Time
Reading time for this article is about 8 minutes.
This article saves you up to 30 hours of research and reading time.
9
We have curated the most actionable insights from 9 summaries for this feature.
6
We read and summarized 6 books with 1482 pages for this article.