Our Favorite Books of 2020
Even a messed-up year can produce fantastic new releases. Here, getAbstract team members share their summary favorites.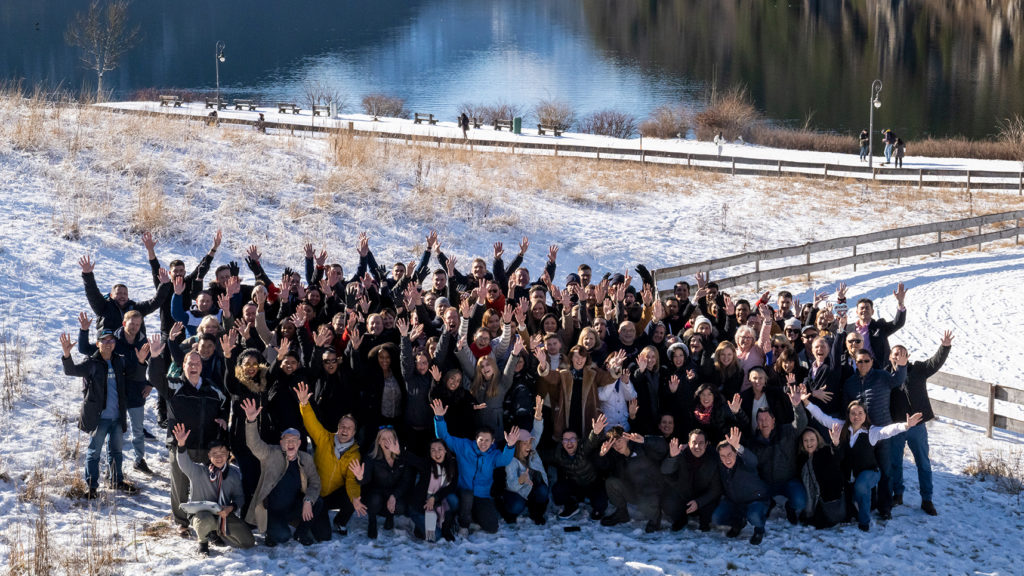 Many people had more time to read this year (than perhaps they wanted to). At getAbstract, the demand for new books was so great that each of us had to work a few night shifts and go the extra mile; in 2020 we read and summarized even more than usual. What titles did we get stuck into the most? What will be on our to-read lists in 2021? And which titles are suitable as gifts for our loved ones?

Find out what our team members have to say, right here!
Favorite book of the year? I first considered picking Bob Woodward's Rage, a thrilling report on 2020's two hottest topics: the COVID-19 pandemic and Donald Trump. But then I remembered Kevin Davies' book on CRISPR, a genome-editing technology that is likely to change the fate of our societies in more significant ways than any politician or virus ever could. Half fascinating, half frightening, Editing Humanity is a must-read for anyone who cares about how we shape our future – and I guess that should be all of us.
Koni Gebistorf
Executive Editor
The world is still filled with mysteries, but there are also facts, and it's those facts upon which human progress depends. In This Idea is Brilliant, editor John Brockman asked many of the world's most provocative thinkers to write about the most brilliant but underappreciated scientific concepts. The result is a fascinating compendium of 205 short essays covering everything from the basics of the scientific method, to the quirks of human nature, to consideration of the Big Bang (or Bounce), and much in between.
It's an inspiring and thought-provoking reaffirmation of the power of science and the place of facts in the world.
Caryn Hunt
Journal Editor
A colleague mentioned Kim Scott's principle of "radical candor" to me with the words: "This is how I would want my boss to treat me." I got curious, watched her video, and thought the same thing: "Yes, that's how I want to be treated by my boss!"
The abstract of Kim Scott's video about "radical candor" narrows the secret sauce nicely down to its essence. And for those who want to know more, find the link to Kim's really inspiring video talk.
My key take-away? Caring personally and challenging directly when giving co-workers feedback is not always easy, but the right mix creates an environment where everyone can truly thrive while working collaboratively towards the company's purpose.
Marco Grüter
Head of getAbstract Lab
Like his previous three books, Dan Pontefract's fourth book Lead. Care. Win. is the result of countless hours of research that have led to him defining nine insightful and very practical leadership lessons that apply to everyone (we are all leaders), particularly during what has been such a challenging year. These insights may not be new. However, bringing them all together in an easy-to-read and comprehensible order, allows for people to reflect on where they stand on being able to win (collectively), through being more caring and purposeful.
Lead. Care. Win. encourages us to become more caring and engaging, with empathy being especially crucial in times when advancing technology is eroding this important human trait. The author urges the reader to build meaningful, open, honest and respectful relationships with all stakeholders.
Every human interaction is critical and the current inability for people to physically meet puts additional emphasis on helping ourselves and others to embrace change and grow, in what has evolved for many to be a life in a totally virtual environment.
For me personally, this book acts as a reminder to stay present and concerned, and to focus more on the needs of others than my own. And by others, I don't mean those who report directly to us. I refer to a much broader base and at all levels. We need to have the courage to influence senior people by using our own personal power, if we don't possess the authority power vested by position. Engaging and motivating peers across the business and being mindful of those who rely on us for guidance and leadership, is much more effective, and less damaging, than the potential misuse of authority power. The book reminds us that we must always act out of purpose and not ego, to share valuable knowledge that helps to build collective wisdom throughout an organization, without boundaries.
Ultimately this book acts as a reminder of how we should treat our fellow human beings and be willing to go the extra mile to make a difference.
Gordon Seymour
Regional Sales Manager (Europe)
I 'll make this short: The big problems of our time need an entrepreneurial approach to solve them! With a group of like-minded people who are eternally young in spirit, you can tackle huge tasks.
I like Rosabeth Moss Kanter's entrepreneurial spirit and her way to highlight the boundlessness of problem-solving. It's not driven by fear, but – finally! – by hope.
Thomas Bergen
CEO and Co-Founder
PS: Make sure to read the Journal interview with the winner of 2020's
getAbstract International Book Award, too:
The first time I came across this abstract was in February 2020, because it was placed in the toilet stall display at the getAbstract head office. Back at my desk, I gave it a read, and I found all the points a great reminder for myself. A couple of weeks later, the pandemic hit, and many companies' need for the topic, "well-being" spiked. During this challenging year, a lot of people experienced difficult times – I think this abstract probably helped many people to support their loved ones in need:
Iris Peters
Customer Success Manager

PS: Find out more in our getTogether with the author:
---
In Peak, Anders Ericsson and Robert Pool explain what all top performers – from athletes to musicians – have in common: They've spent a lot of their time on deliberate practice. My favorite take-away from their book is, "To improve your skills, you need to practice the right way."
It made me think about the skills that I want to (continue to) develop, and how important it is to dedicate focused, quality time on practice. For example, when I use my language learning app, it's very easy to spend time on mindless repetition! But it's the activities that push me out of my comfort zone and require all my attention that help me make progress.
I guess I'll have to give up my favorite excuse – 'I'm a bad language learner!' – because the truth is that most of us can learn if we practice the right way often enough.
Dr. Hendrik Dietrich
Science & Technology Editor
How the Journal Saves You Time
Reading time for this article is about 6 minutes.
This article saves you up to 41 hours of research and reading time.
7
We have curated the most actionable insights from 7 summaries for this feature.
6
We read and summarized 6 books with 2024 pages for this article.