Pandemic Fans the Flames of Burnout: It's Time to Take Action
Pandemic burnout is real – including for those with cushy work-at-home jobs.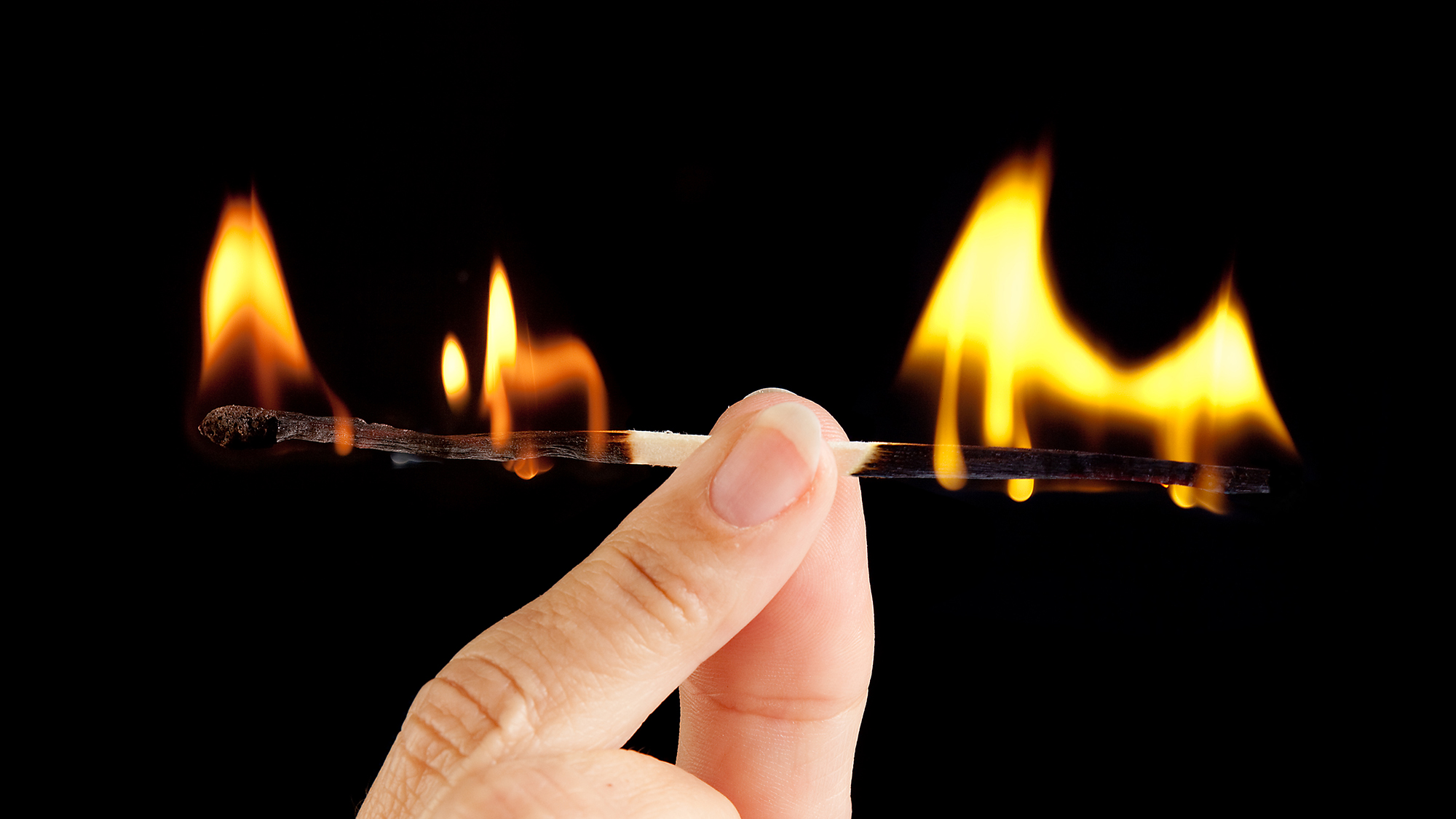 Months of pent-up stress and the dread of COVID-19's winter surge leaves many of us weary and tired. Fueling our growing frustration and anxiety are a combination of factors, including financial hardship, additional child care and homeschooling duties, a lack of social interaction and a general sense of uncertainty about the future. People living alone struggle with a mounting sense of isolation and loneliness, lacking the social connections that used to help them recharge their batteries.
The mounting fatigue many of us are feeling can lead to burnout – a constant sense of feeling drained, pessimistic and ineffective.
Remote Work and Burnout
Work-related burnout has been a growing concern for employers even before the pandemic. But what's new as we are approaching the end of 2020 is that burnout rates are now higher among remote than office-based workers. That's a first.
Giving employees the option to work from home part of the time used to be a sensible strategy to combat burnout. But during the pandemic, working from home is no longer a perk but a necessity. Cooped up at home, many workers now feel stuck in a seemingly never-ending rut.
Establishing boundaries between work and time off to rejuvenate and think about things other than work is a challenge when the kitchen table doubles as a desk or the living room as an office.
So what can you do if you experience symptoms of burnout? How can you help an at-risk co-worker? And if you are a leader, how can you set the right tone and ground rules to address employee burnout and take measures to prevent it in the future?
What You Can Do
The cure starts with you, Robert and Terri Bogue explain in their practical manual on the topic. The authors offer a comprehensive collection of practical tips on how to develop skills that help you counter and even recover from burnout:
Here a few best practices and additional summary recommendations:
Set boundaries between your work and personal life – Set up a dedicated workspace that you can "leave" when you are done. Develop daily rituals that mark the start and end of the workday. These routines will signal to the brain when to go on and off work mode. Make sure to turn off all email and chat notifications outside work hours.
Practice psychological self-care on a regular basis – Call a friend, take walks in nature, practice hobbies, listen to music, play with your kids. Do whatever helps you recharge your batteries. Block out time in your calendar to pursue these activities – and protect these timeslots as non-negotiable parts of your daily routine.
Limit outside demands, including those you place on yourself – Learn how to say "no" when you feel you have too many things on your plate to be giving them the needed attention.
Reframe stress – Stress doesn't need to be toxic. In fact, your view of stress impacts your health far more than the stress itself. Studies show that those who embrace stress and use it to fuel their efforts are happier, healthier and more productive. To develop stress resilience, reorient your thinking about stress to see it as something that energizes and challenges you. This will improve your ability to deal maturely with difficult moments or crises.
How You Can Help Others
If you know about the symptoms and warning signs of burnout, you will be better able to recognize them in others. Perhaps you pick up on a co-worker's frequent complaints about being overworked, or not sleeping well, or having difficulty concentrating and being productive. Since you are working in the same work environment and are experiencing the same work conditions, you are naturally well-placed to empathize and brainstorm solutions for reducing the workload or coping with an overly demanding boss.
People experiencing burnout often feel alone, and they tend to isolate themselves more and more as their condition progresses. As a co-worker, even while working remotely, you can try to set up weekly calls or schedule online activities you both enjoy. If you live nearby, you may arrange regular walks or time at the gym together as a way of nudging your colleague toward a better work-life balance.
What Organizations Can Do
According to the World Health Organization, burnout is primarily a problem caused by management. It is thus primarily up to leaders to set the right tone and ground rules to incentivize employees to maintain sustainable work routines.
Some nuts-and-bolts measures employers can implement to encourage healthy work-life routines are limiting working hours, introducing "mental health days" and encouraging employees to take their vacation.
But then there are the less tangible work culture aspects that need to be addressed as well. Are your yearly targets excessively ambitious? Do you have effective mechanisms in place to prevent workplace bullying? Do people feel appreciated for the work they do? Do you have a reward and promotion system in place that employees deem fair? Do employees feel psychologically safe to raise concerns and discuss both personal and work-related challenges?
Mental health is still a "don't ask, don't tell" subject at many workplaces. In one recent study, more than half of surveyed employees said that their HR departments were not receptive to discussing burnout-related issues.
But these largely undiscussed mental health issues come at a huge cost to businesses in the form of missed work and lost productivity. And the pandemic has only made things worse on the mental health front. US companies today are dealing with a "traumatized workforce," Maria Aspan writes in Fortune – and the situation will not get better on its own.
Although Aspan talks about "grief" in particular, other mental health issues exacerbated by the pandemic – among them burnout – need to be addressed with the same kind of urgency. Perhaps there is no better time to do so than now.
How the Journal Saves You Time
Reading time for this article is about 5 minutes.
This article saves you up to 37 hours of research and reading time.
14
We have curated the most actionable insights from 14 summaries for this feature.
8
We read and summarized 8 books with 1838 pages for this article.