getAbstract 3.0
Know better. Do better. In 15 minutes.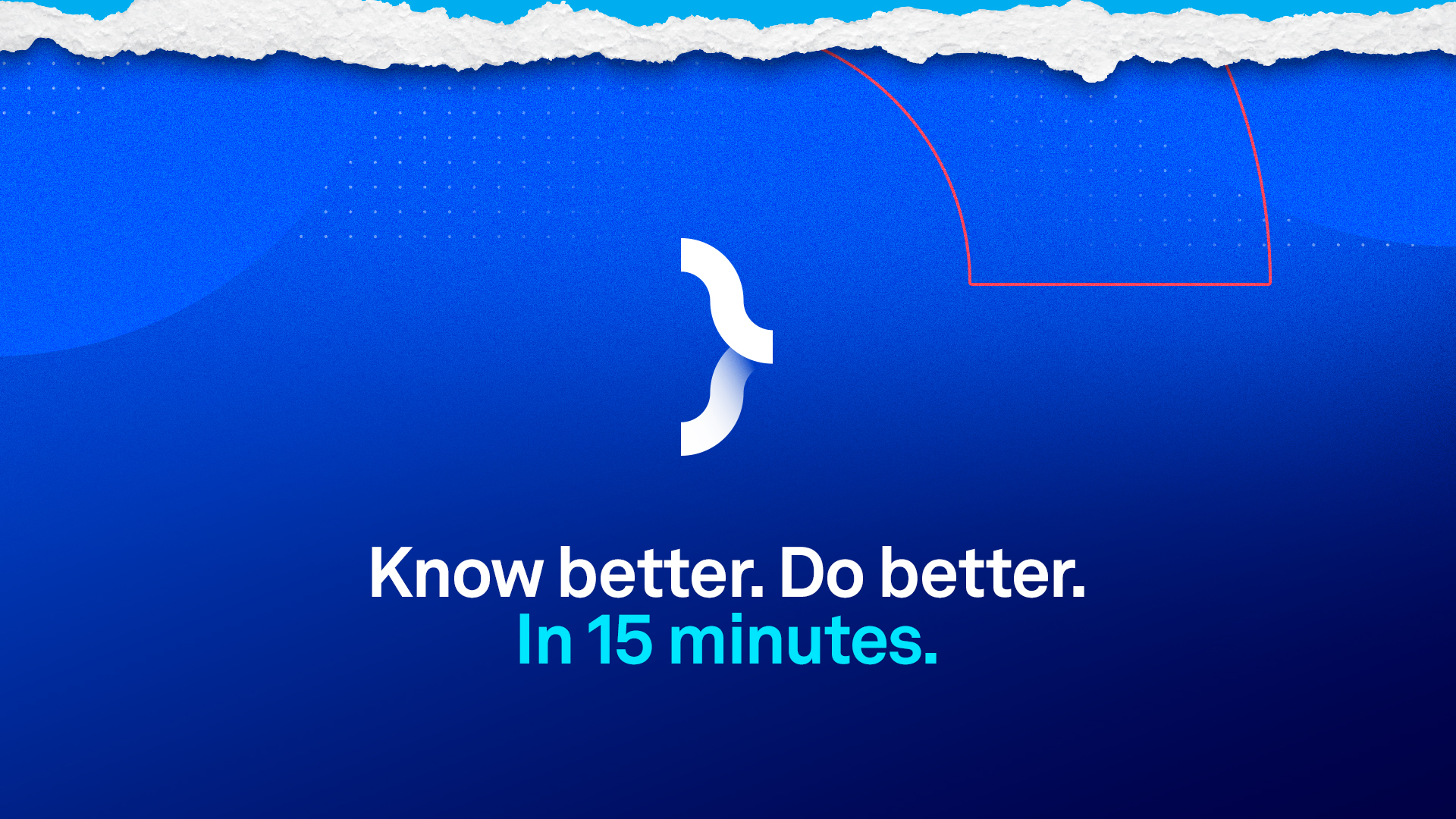 The turn of the millennium was the year the world didn't end with Y2K, the dot-com bubble hit its peak, Destiny's Child topped the charts, Big Brother changed TV forever and everyone was playing Snake on their Nokia phones. It was also the year getAbstract's website was born. You would have likely accessed the website through Netscape Navigator back then, drumming your fingers while waiting for the dial-up internet to connect.
Twenty-two years have since passed – an eternity in internet years. In that time, we've seen the invention of the iPhone, flash drives, Google, Facebook, bitcoin, self-driving cars, 3D printing and so much more. getAbstract has had the privilege of supporting many companies leading these innovations with expertly curated and summarized business knowledge.
Our Legacy
The getAbstract logo – the curly bracket – has changed its appearance a few times, but it's been with us since the beginning. Co-founders Thomas Bergen (CEO) and Patrick Brigger (COO) chose it as our symbol of summarization – and it continues to stand for what we are best at two decades later.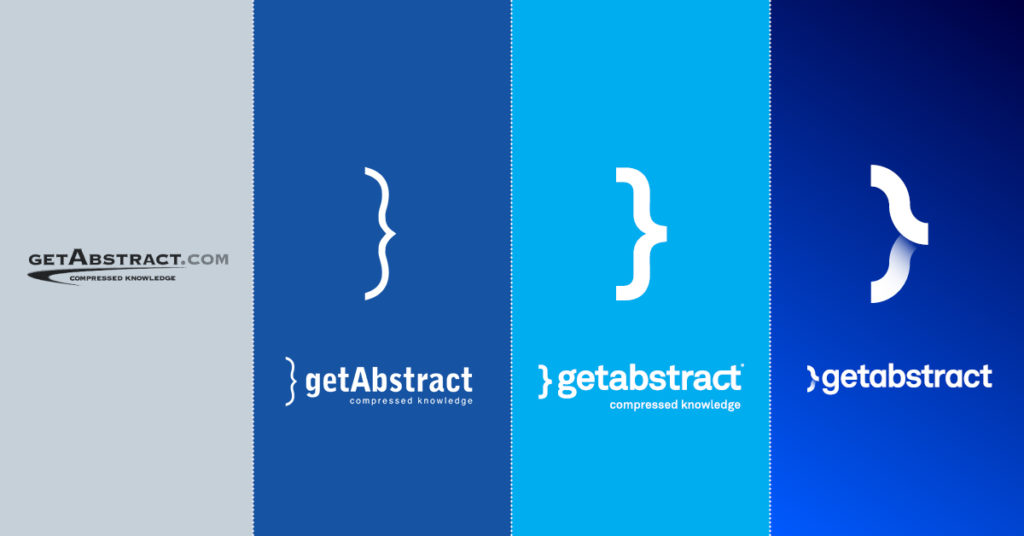 "We had our first big customer in 2001," Thomas told me recently as he reminisced about the old days. It was a Fortune 50 client. "By 2005, we were on our third attempt of expanding to the United States." He smiled as if saying, "Third time's the charm." Success came from living and breathing the market – Thomas and Patrick had moved to the United States in 2005. By the time they returned to Switzerland in 2010, getAbstract had not just gained a solid foothold there but, by offering summaries in seven languages, had attracted users from almost every country in the world.
The next nine years brought steady growth. The company expanded its content and services, increased its staff and acquired more clients, including one-third of the Fortune 100. By 2019, getAbstract was much more than a library; it had developed into a best-in-class service that complements and supports any learning strategy. Renowned HR industry analyst Josh Bersin said it best:
getAbstract is the leader in a big market for online books, book summaries, article summaries and other published material. The company has built a large and vibrant business selling this licensed material and should be considered an important add-on to any large learning solution.

Josh Bersin
Why 3.0?
A company doesn't survive this long without reinventing itself a few times. But by the end of 2019, the need for reinvention felt different. The learning industry and the way enterprise businesses acquired and used software had dramatically changed. And there was more change to come, as the whole world would soon learn.
We made many incremental changes over the years, but it was time to take a leap. We needed a trigger for innovation.

Thomas Bergen, CEO getAbstract
In the long run, companies that fail to innovate simply fail. To light the fuse of innovation, Thomas and Patrick decided that getAbstract needed to change the way it worked, starting at the top. At our in-person company kick-off in early 2020, the co-founders announced big changes, including a transition from traditional hierarchies to a flatter structure enabling everyone to have a seat at the table. Coincidentally, there was no better way to prepare for the new reality that hit the world in March 2020.
Three-point-O doesn't just represent another revamping of our brand; it represents a new philosophy of work.
What Can You Learn in 15 Minutes?
The internal changes the company has undergone over the past couple of years have been remarkable and inspiring. Now it's time to bring the dynamism of our new approach to the forefront.
We needed to give getAbstract a clearer voice, as well as a new look and feel. The rebranding is just the beginning of our new journey. We're also bringing new tools to our customers to better serve our mission. It's the most exciting time in our history.

Thomas Bergen, CEO getAbstract
More than ever, we're focused on helping people and organizations acquire knowledge and apply it in a way that supports their goals. "It's about achieving behavioral changes," Thomas says. But we know that one of the biggest challenges people face in the workplace is chronic lack of time. "That's why our promise is to deliver a solution that can help you in short increments. It's about those few minutes – 15 at the most – you have during the day."
This sentiment was central to our rebrand. From communication to design, every aspect of our brand is simple, straightforward and to the point. Our goal is to help you know better so that you can do better, 15 minutes at a time – as encapsulated in our new slogan.
What's New Today?
We believe that relevant, unbiased, compressed and actionable knowledge is a catalyst for change and growth. Our passion is to save you as much time as possible on your learning journey. We want to share that message with the world and help organizations understand the power of knowledge transformed into action. We've overhauled our messaging to make sure that we speak to the needs and challenges of our customers and end users.
We're also updating our look and feel. We've used a minimalistic and laid-back approach that will make our content shine. Here are some examples of what you'll see when you access getAbstract today:
Logo – Yes, the curly bracket is here to stay, but it's looking a little different today. We used geometrical shapes and a grid system to rebuild it. This approach made the logo unique and connected to the logotype.
Colors – We've increased the contrast with colors that represent our reinvention. We also extended our color palettes and prioritized digital colors over the limited and habitual print tints.
Typography – Akkurat, our Swiss neo-Grotesk typeface, is aesthetically pleasing and easy to read. We gave it a modern touch using some of its alternative character sets.
Icon library – We've created a series of unique icons aligned with the new typeface.
Branding elements – The grid system created for the logo offers an almost infinite number of graphic elements that we can use throughout our corporate design.
Imagery – We continue to ensure that our images represent the diversity of our employees and audience. We introduced color effects for consistency and beauty.
What's Not Changing?
As always, everything we do is based on our core values. And you can rest assured that your getAbstract experience will be as friendly as ever – and look even better!
We continue to be here to support you and your organization, share our best practices and connect you with thought leaders and authors – enabling you to take your learning strategy to the next level.
What's Next?
Thomas wasn't kidding when he said this is the most exciting time in our history. Our rebranding is just the beginning. While continuing to improve our user experience, we're also working on new products that will help you transform knowledge into action in 15-minute steps. We're thrilled for you to be part of our new journey.
So, log in to getAbstract today and find out what you can learn in 15 minutes.