How to Find Oneself
During a pandemic. At the age of 50. And without going on a pilgrimage through northern Spain.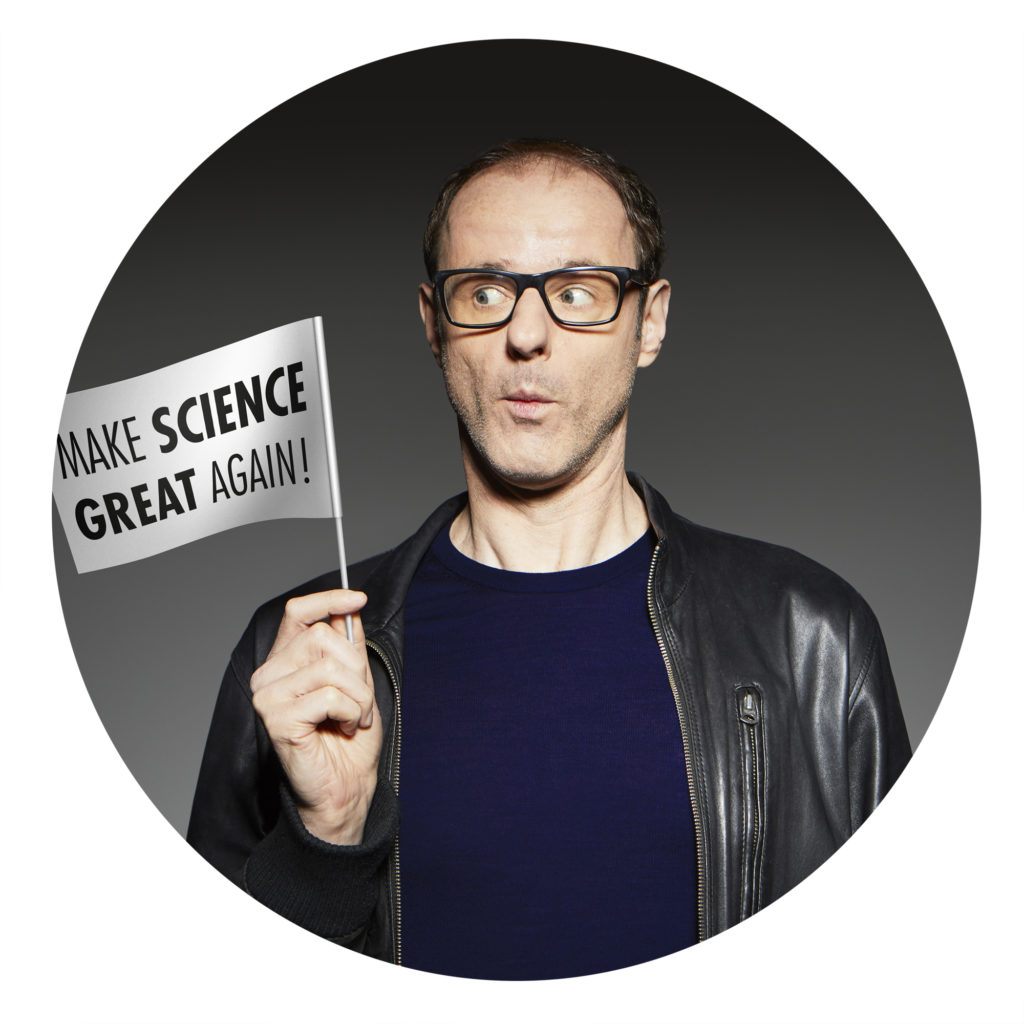 The coronavirus has a strong grip on the world. In this global crisis we are thrown back upon ourselves, whether we like it or not. The lockdown, home office, social distancing, the uncertain future, the potential loss of health and wealth, all make us reconsider our true needs and goals. What is really important to me? Have I set my priorities straight? Might I want to change something essentially once the crisis is over?
Coincidentally I had been asking myself these exact questions some time ago – before any pandemic. I had recently turned 50, entering a phase of life in which – according to numerous studies – the feeling of contentment and satisfaction is at an all-time low. Especially with men who have accomplished a career.
All of a sudden you find yourself in an elegant four-bedroom apartment in a posh neighbourhood and think to yourself: 'So, this is it?!'
Most strategies for compensating for this low are almost stereotypical: Some men divorce their wives to start afresh with 28-year-old Jennifer from Accounting: "For the first time in ages I feel happy again. Jen gives me what Irene never could!"
Others stay with their Irene but start training manically for marathons or worse: ironman races. For the past 15 years I lived in close proximity to the running track of the Frankfurt Ironman and believe me when I say that it is not a pretty sight to watch men my age stagger along the river Main in enormous heat through a 14-hour near-death experience so they can feel alive again…
The third group of fifty-somethings dream of slowing down. That can be anything from a week in a silent convent to applying for early retirement. Or worst case: a pilgrimage on the Way of St. James.
I'm not gonna lie: the idea of walking around the north of Spain with thousands of middle-aged Europeans in beige multi-functional outdoor equipment and walking sticks is freaking me out. Or how fashion designer Wolfgang Joop put it: "Finding yourself is nonsense. Most people would be surprised of how little there is, once they get there."
Note
Our columnist Vince Ebert speaks at congresses, conferences and company celebrations in German and English on the topics of success, innovation and digitization. Here you can hire Vince Ebert as a keynote speaker for your event.
The desire for less stress and a good work/life balance is a great one apparently. Over-worked investment bankers like to walk barefoot on "feel-good" parquet flooring at home in order to keep the frenzy outside. Tough business managers walk around in Masai Barefoot Technology sneakers in their spare time, shoes with soles designed to look like strap-on salad bowls that have you walk around in the most undignified manner. A pathetic picture that would make any proud Masai immediately stab themselves in the heart with their spear.
Obviously, there is a great need in this efficiency-driven world to busy oneself with exhausting pointless pursuits. Now, after weeks into the shutdown and working on a 12,000-piece puzzle of Yves Klein's ultramarine blue picture I'm getting a rough idea of where this is coming from …
By the way, I turned my 2018 "mid-life crisis" into something meaningful in the end. After more than 20 years of working as a comedian and keynote speaker I realized that, despite all the stress, I still loved my job. All I wanted was a little diversion. I didn't need a sabbatical but a challenge. And what is the biggest challenge for a comedian? Where do you have to be smarter, faster and better than everybody else?
That's right, New York City, the mecca of stand-up comedy. Out of my comfort zone into the hustle and bustle of New York's comedy scene. My resolution with turning 50 was not to slow down but to speed up: Broadway instead of St. James's Way!
To my delight my wife was totally into this idea. At the time she was reading Marie Kondo's The Life-Changing Magic of Tidying Up. It basically says: Take every single thing in your household into your hands and ask yourself with every piece: "Does this crystal vase/soup ladle/powder puff still make me happy?" If the answer is no, throw it out! When reading this, my wife sat for a minute and then said: "Let's burn down our house!"
And so we began our one-year adventure with just two large duffle bags. No furniture, no extra luggage, no dead weight. We sold our house and almost all of our stuff. We never once missed a single thing.
But then, out of nowhere, COVID-19 happened – and our 12 months in New York ended after only nine. From one day to the other and with a very heavy heart we decided to leave New York on March 17 to live in Vienna in my wife's tiny old one-bedroom that she has rented since she was a student.
Despite the virus-related restrictions, despite the unknown future and the pending threat of losing everything, we feel curiously free. Maybe because long before the crisis we had both gotten our priorities straight…
---
For further reading on the topic, Vince recommends the following from our knowledge library:
---
Photo: Frank Eidel
---
How the Journal Saves You Time
Reading time for this article is about 5 minutes.
This article saves you up to 25 hours of research and reading time.
4
We have curated the most actionable insights from 4 summaries for this feature.
4
We read and summarized 4 books with 1219 pages for this article.