Don't Beat Yourself Up When Things Are Not Perfect
Ramona Marcionetti, PR and Marketing Manager /
Kids: Gion (9 months)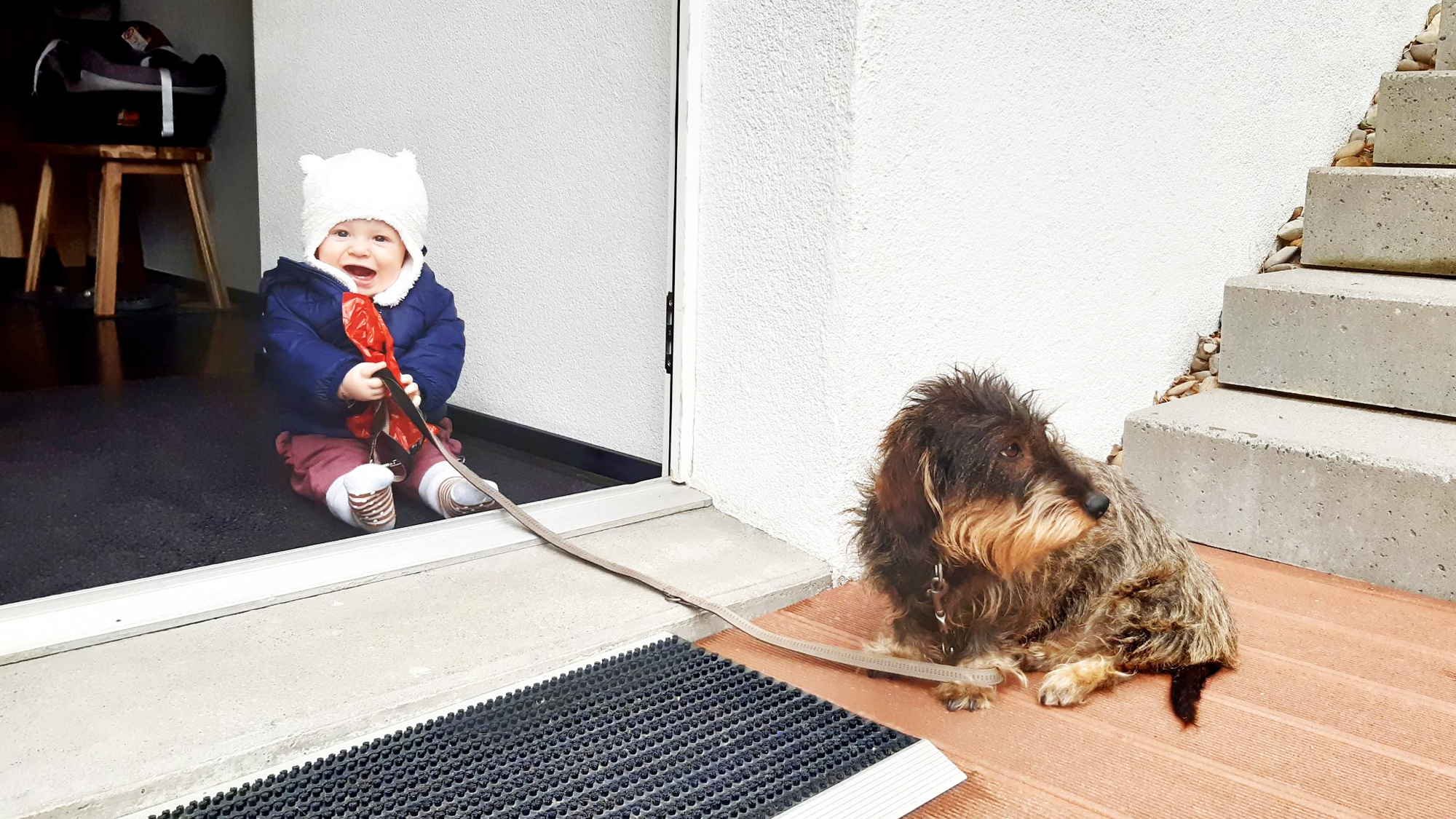 How has the experience of working from home with a child during the coronavirus crisis been (so far)? Not too bad. As my husband is also working from home currently, we can share the responsibility and split our day into manageable portions. Our working day starts very early and ends rather late to compensate for the breaks, but considering that we are talking about "only" two days per week, it's doable.
Tips for managing family and remote work: Don't beat yourself up when things are not perfect. Structure your day according to your kid's schedule – it is all about timing (at least with a baby, older kids might not care for timing). Work when the baby plays or sleeps to be available when he or she needs attention. Learn to ignore noise… When you stop working, stop thinking about work altogether and start again refreshed later on, or the next day.
The change that helped the most: An appropriate playground for the baby – he actually does play alone for a while in the morning. And sleep during the night helps a lot…
Favorite book to read with as a family: Gion is too little to read. Often, I read out loud whatever I'm reading, to keep him entertained.
One abstract that has helped you get through this challenge:
---
This article is part of our Working from Home with Kids-series. Here you will find an overview of all the articles full of useful tips from the getAbstract work-life-educate-while-in-a-video-call-and-watching-one-of-those-new-live-sessions-play corner.
How the Journal Saves You Time
Reading time for this article is about 2 minutes.
This article saves you up to 11 hours of research and reading time.
1
We have curated the most actionable insights from one summary for this feature.
1
We read and summarized one book with 512 pages for this article.