EXPLORE TOPICS & CATEGORIES
Our Articles by Themes and Formats
EXPLORE OUR KNOWLEDGE CONTAINERS
Our Collections of Content That Focus on Specific Topics
Did You Know…?
In addition to articles, our knowledge containers feature curated getAbstract summaries, channels, reviews, sketch notes and much more.
REVIEWS
getAbstract's Independent Book Critiques Are Even Shorter Than the Summaries
Must-Reads
The biggest bestsellers, and all the books you simply have to read (if you have time) – new additions every day!
See All...
INTERNATIONAL BOOK AWARD
The Best Books Of the Year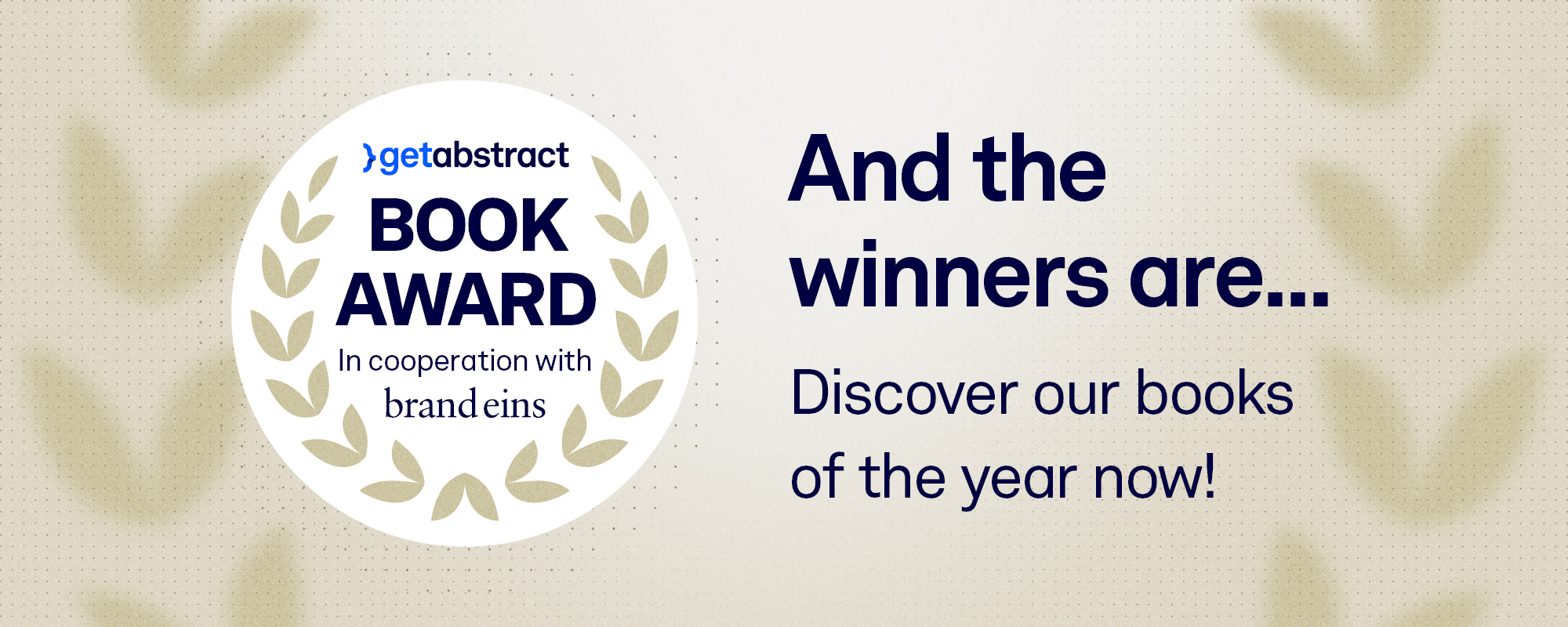 A Great Tradition
Since 2001, the getAbstract International Book Award has been presented annually to books that make a particularly important contribution to current economic, social and business-related topics.
Learn More...