Education Disrupted
The pandemic disrupted their education and social ties. How will our children fare in a post-COVID era?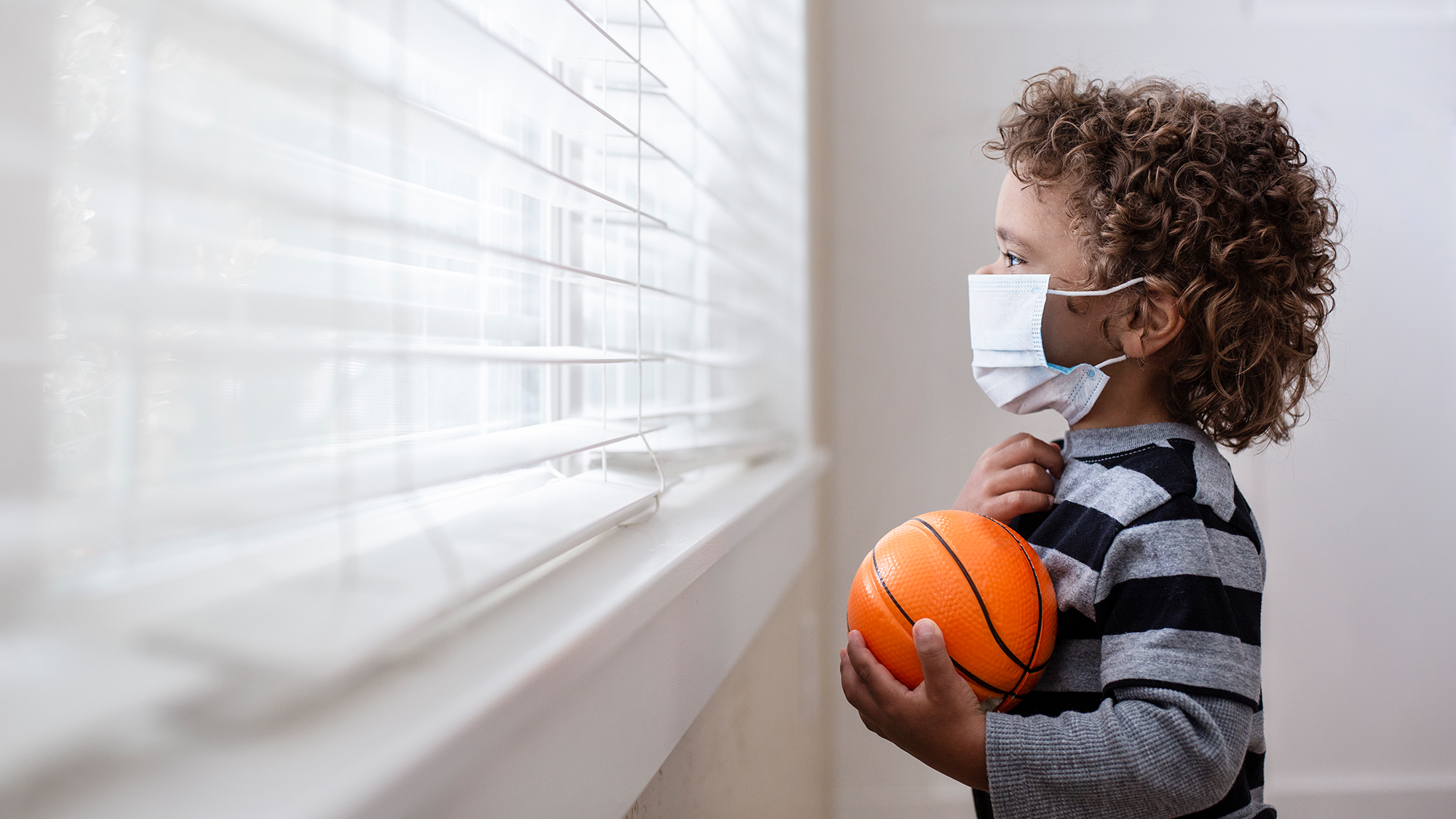 The COVID-19 crisis will be one of the formative experiences of young people's lives. It will have a lasting impact on both the self-image and educational prospects of generation Z (born from mid-1990) and generation Alpha (born after 2011).
The Corona Generation
In The Corona Generation, one of the UK's leading sociologists of generations, Jennie Bristow, offers her first take on how the pandemic lockdown may affect generation Z's development.
Adults have long worried about the impact of technology – such as television, social media and chat apps – on young people's development. A few years ago, a widely publicized article in the The Atlantic by psychology professor Jean Twenge cited a growing body of evidence suggesting that extensive smartphone use among teens is driving today's youngest generation to "the brink of a mental health crisis."
But during the pandemic, the adult world enforced a new, radical dependence on technology, plugging young people into various forms of communication or entertainment devices, while depriving them of real-world interactions outside their immediate family.
During normal times, knowledge of one's self blossoms, in large part, due to interactions with others, Jennie Bristow writes. For those young people now on the border of adulthood, the coming-of-age experience during the pandemic will be uniquely different from the experience of anyone older or younger.
Despite being digital natives, members of generation Z interviewed by UK researchers and cited by Bristow regularly expressed a longing for face-to-face interactions with their peers.
Lack of physical interactions with their classmates is one thing, but Bristow speculates that the way adult society took away the social lives of young people may have an even greater impact on the young generation's psyche. According to Bristow, the lockdown order involved a "pathologization of the youthful, healthy body," casting young people as potential asymptomatic "super-spreaders," a threat to their teachers and older relatives. Such messages, she argues, are likely to play a major role in the image young people form of themselves. She sees a potential for generational conflict if future generations blame their problems on their parents' generation for depriving them of education and community, hobbling their employment prospects and leaving them with the burden of towering public debt.
Education Disrupted: Rays of Hope
By spring, 2020, over 90% of the world's students were unable to physically attend school.
Fears that prolonged school closings will widen achievement gaps in education across the world are compelling. "The hurt could last a lifetime," a report published by McKinsey & Company concludes. Writing about the US, the report notes that low-income, black and Hispanic students in the United States will be those most affected by learning loss. COVID-19-related learning loss and school drop-outs could translate into a less skilled and productive workforce 20 years down the road, the McKinsey report warns, resulting in an estimated loss in GDP of between 0.8% and 1.3%.
In the developing world, the long-term consequences on literacy and development will likely be even more pronounced. The UN estimates that the pandemic's economic impact alone will result in some 23.8 million children and youth to drop out of school – either because they no longer have access to a school or because their families need them to work.
But these projections are not inevitable. The pandemic also mobilized forces that can enhance the quality of and equalize access to education. According to a Brookings Institution report, the pandemic increased public support and appreciation of public schools; it led schools and communities to join forces in support of children's learning; it allowed innovative pedagogical approaches to enter the mainstream; and it spurred educators to better harness technology for educational purposes.
In the developing world, educators repurposed whatever technology they had at their disposal for educational purposes, including radios, televisions and mobile phones. New teaching tools and digital initiatives rolled out during the pandemic could benefit the cause of improving literacy in the long term, explains getAbstract's Maria Isabel Salvador. She details some of the educational initiatives underway in Latin America in an interview with the Journal.
Prior to the pandemic, schools had been slow at integrating technology in classroom learning. COVID-19 served as a wake-up call that schools cannot solely rely on in-person teaching to fulfill their educational objectives.
But the experience also revealed that education technology has much more to offer than just temporarily replace classroom instruction. Online learning has equalizing potential by offering the same curriculum to all students regardless of where they live. Technology also facilitates differentiated learning. AI-powered software programs, for example, can draw up individualized learning plans for students based on each student's performance profile. While legitimate privacy concerns remain, these new technologies based on machine learning hold promise for democratizing education by bringing the same learning programs to everyone with access to the internet.
Children and young people have been paying a huge price for COVID-19 prevention. No one would have wished the disruptions brought by the crisis on any young generation – not least on one that has already been growing up in an era of endless disruptions and alarms. But crises also harbor the potential for transformation and renewal. Society must seize on the positive initiatives started during the pandemic by making their educational institutions fit for the future.
How the Journal Saves You Time
Reading time for this article is about 5 minutes.
This article saves you up to 3 hours of research and reading time.
3
We have curated the most actionable insights from 3 summaries for this feature.
1
We read and summarized one book with 112 pages for this article.