Be More Forgiving (and Put on Your Noise-Cancelling Headphones)
Heather Hodel, Managing Editor of the Classics Library /
Kids: Evelyn (6) and Laura (2)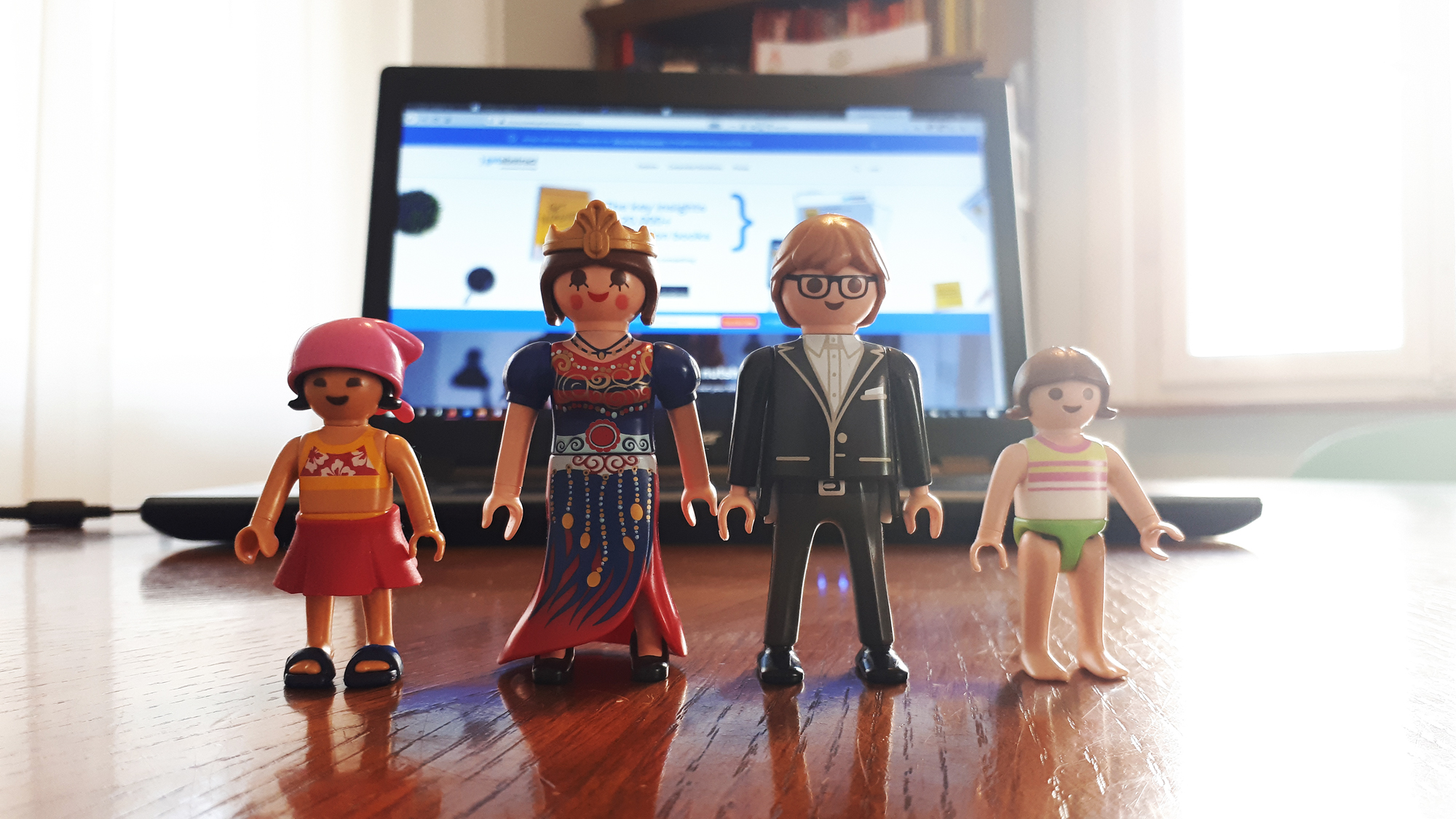 How has the experience of working from home with children during the coronavirus crisis been (so far)? A hotchpotch. Some days, when everyone is in a good mood, the sun is shining and no Lego pieces have been lost, I think it's the greatest privilege ever to work from home and be able to spend more time near my family. Then, there are the other days, when no one has slept enough, everyone is frustrated and it's too cold to enjoy being outside. Those days are more challenging.
Tips for managing family and remote work: Good communication with your partner and kids, being more forgiving (with your family and with yourself) and noise-cancelling headphones.
The change that helped the most: Talking to other parents who are in the same situation. It's therapeutic and encouraging to know you're not alone, and to hear other families are experiencing the same struggles, and triumphs, as you are.
Favorite book to read with as a family: Asterix and Obelix. In fact, all manner of classic and contemporary comic books – The Adventures of Tintin, The Smurfs and Johann and Pfiffikus – are all popular in our household at the moment. They're funny and adventurous, and totally take your mind off everything else.
One abstract that has helped you get through this challenge: Little Women. A story of young women growing up against a backdrop of uncertainty – The American Civil War – serves as a reassurance that my own daughters will manage just fine in this modern-day crisis.
---
This article is part of our Working from Home with Kids-series. Here you will find an overview of all the articles full of useful tips from the getAbstract work-life-educate-while-in-a-video-call-and-watching-one-of-those-new-live-sessions-play corner.
How the Journal Saves You Time
Reading time for this article is about 2 minutes.
1
We have curated the most actionable insights from one summary for this feature.
1
We read and summarized one book with 0 pages for this article.