Updating Skills: Is There a Generation Gap?
Yes, there is. A new survey by getAbstract reveals the different learning approaches of Generation Zers, Millennials and Baby Boomers.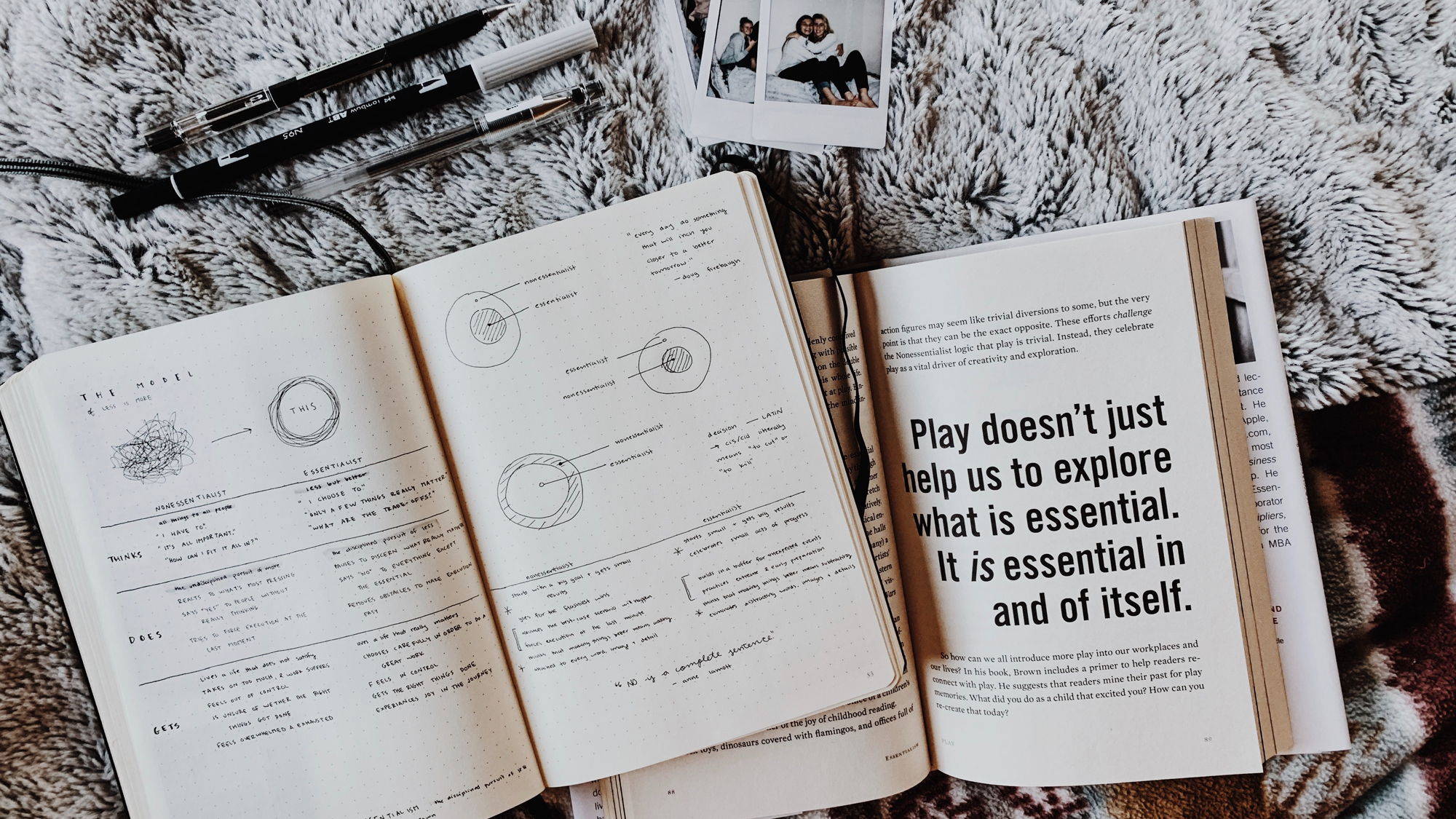 When it comes to updating professional skills, continuous learning is more important to Millennials and adult Gen Zers than to Gen Xers and Baby Boomers, according to a survey of 1,048 adults, conducted by getAbstract: More than half of Millennials and adult Gen Zers said success in their careers depends on updating their skills and knowledge frequently, compared with 35 percent of Gen Xers and 34 percent of Baby Boomers.
However, younger workers are also more likely to feel stressed about the need to continuously update their skills and knowledge. Almost one-third of Millennials and Gen Zers said engaging in continuous learning stressed them out, compared with 19 percent of Gen Xers and 15 percent of Baby Boomers.
Overall, though, engaging in continuous learning was most often associated with good feelings, with "fulfilled," "accomplished" and "motivated" the most cited emotions by all generations.
"The workplace and its demands are changing more rapidly than ever before, thanks to technology," said Andrew Savikas, president of getAbstract US. "It's clear that all generations – but especially Gen Zers and Millennials – know this and deeply understand that actively seeking new skills and knowledge is essential as they are advancing in their careers. Fortunately, there are more resources than ever to learn new skills and gain knowledge, and ways to integrate that learning into everyday work."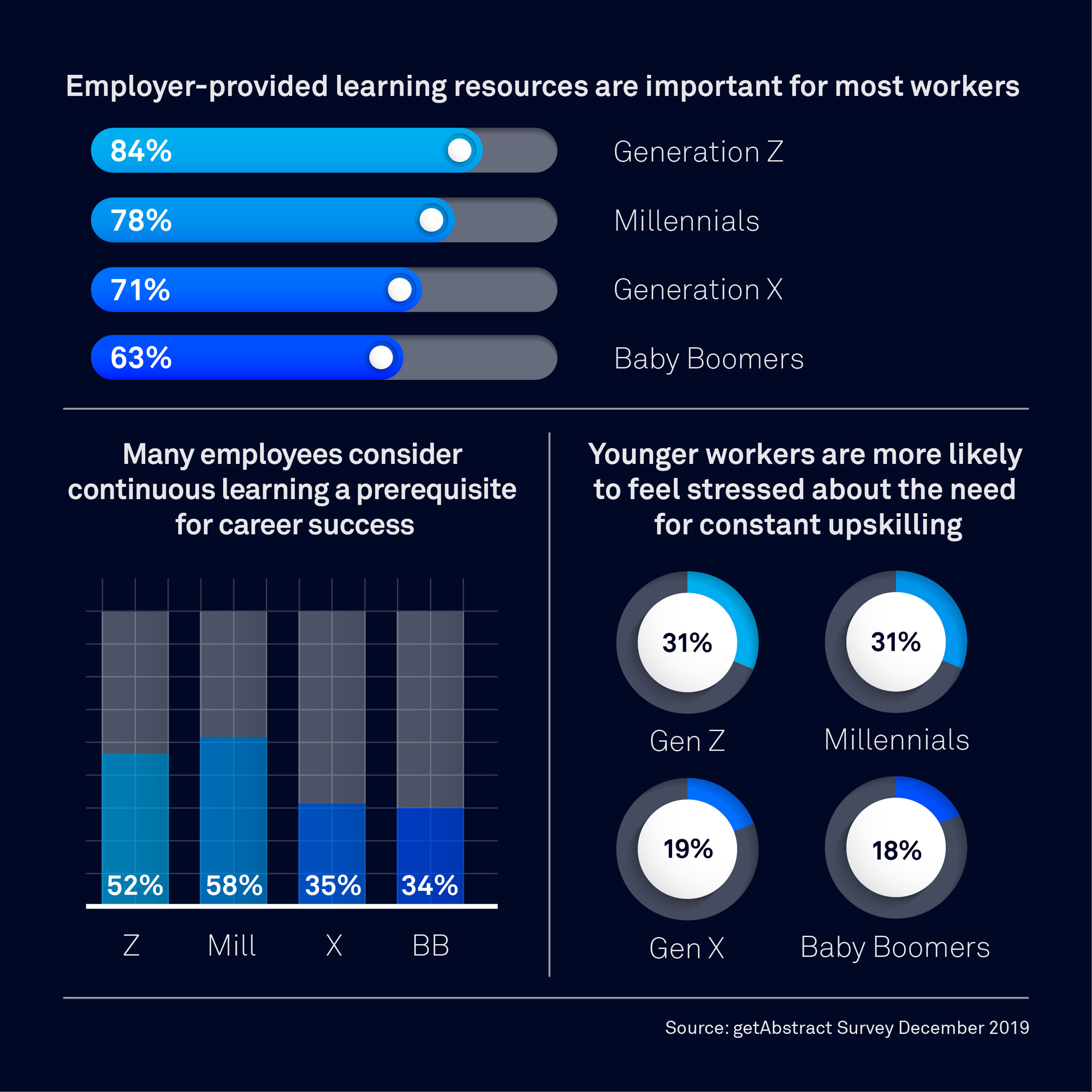 Nearly all respondents (93 percent) said it was at least somewhat important that their employers provide resources for continuous learning, but younger generations were more likely to say it was extremely or very important. Of adult Gen Zers, 84 percent said it was extremely or very important, as did 78 percent of Millennials; 71 percent of Gen Xers; and 63 percent of Baby Boomers.
Across generations, the skills most important to update through continuous learning were people management, time management, leadership and communication (of course we have channels covering all these topics in great detail – please see below). Millennials were most likely to select multiple skills, while Gen Zers were most likely to select technical skills like UX design and artificial intelligence (same here).
---
Next Steps
Take a look at getAbstract's related channels such as Learning and Development, Organizational Learning, Management, Time Management, Effective Communication, Agility, Society, The Future of Work, Generations X and Y, and, well, Dealing with Difficult People at Work.
How the Journal Saves You Time
Reading time for this article is about 3 minutes.
0
We have curated the most actionable insights from one summary for this feature.