Travel on the Rebound
After a year of cabin fever for travelers, the post-pandemic floodgates are now open.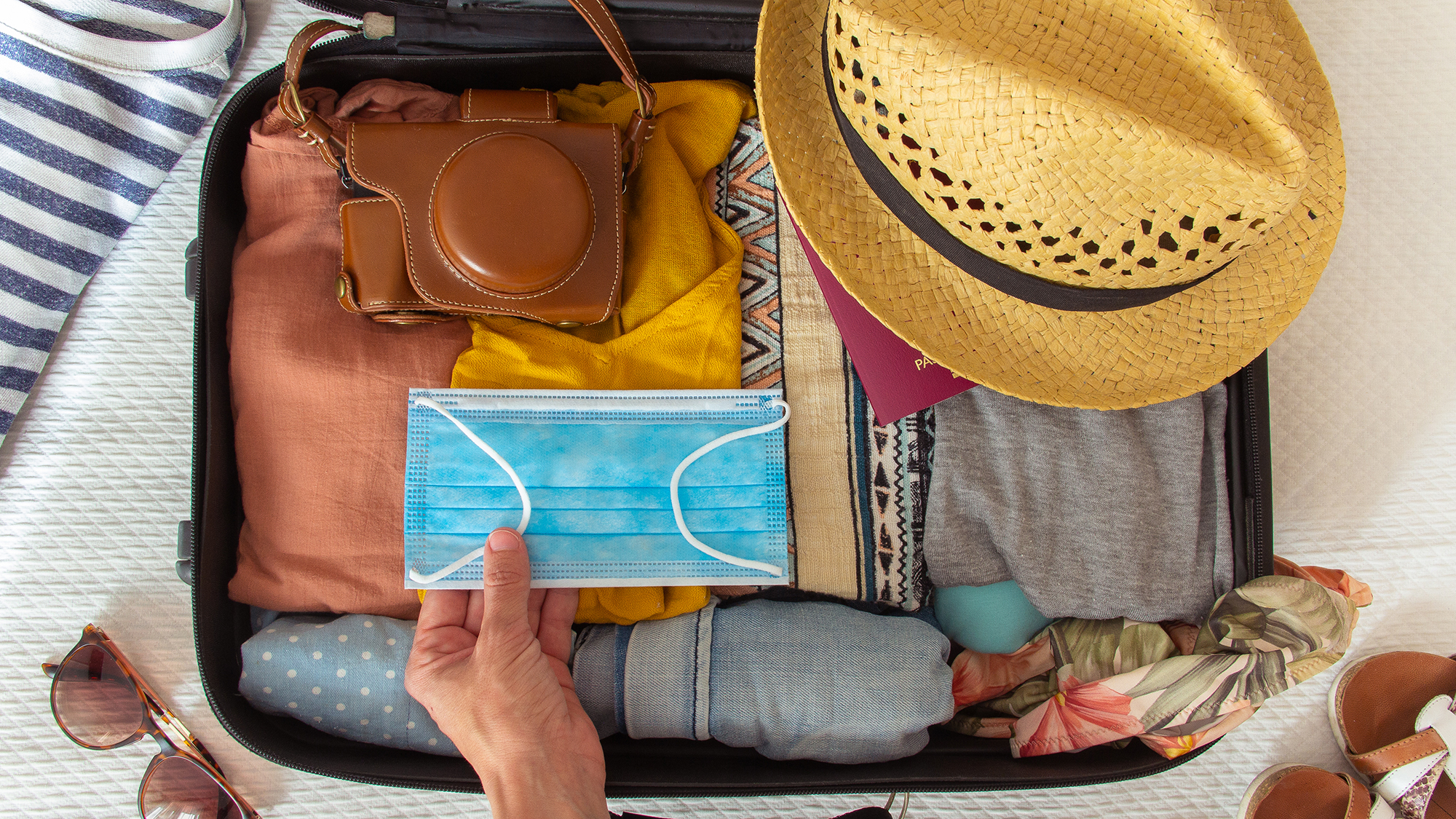 2020 was a disastrous year for travelers. During the COVID-19 pandemic, most families perfected the staycation rather than venture out. But all that's over. Here's an update on the travel industry as of now, plus some bonus tips to make travel more pleasant.
The Travel Industry Took a Beating in 2020
Infectious disease travels with travelers. That reality shut the travel industry down in 2020. Overdependency on tourism meant that some places were devastated due to the pandemic restrictions on travel. Tourist destinations would do well to consider diversifying their economies for greater resilience to shock in any one sector.
In "The End of Tourism," journalist Christopher de Bellaigue points out the damage done to popular tourist destinations even in good times. Take Venice. 30 million people visit Venice annually. They usually come in with tour groups and don't stay in local hotels. They buy souvenirs then leave. Their tourism doesn't help the city or the local economy. Most tourism dollars go to international tourism companies and hotel chains. Of all travel sectors, the cruise industry is especially irresponsible, dodging taxes and regulation and polluting waterways.
The tourism industry has a chance to reset in the wake of the pandemic. A successful and sustainable Kenyan lodge charges fewer guests higher prices, but those dollars contribute to protecting the animals tourists come to see.
For Komodo in Indonesia the alternative ending involves fewer visitors paying more to visit the national park while the surrounding communities develop the fishing and textile industries that have kept them going for centuries.

Christopher de Bellaigue
Now It Has a Chance to Do Better
Sustainability is a big challenge for the aerospace industry. Air travel contributes 2% of the world's annual greenhouse gas emissions. Travelers to the Caribbean leave behind lots of pollution and encourage an illegal sex trade. Even "volunteer" tourists trying to do some good can hurt the communities they mean to help.
Governments are trying to implement more regulations to nudge the travel sector in a more environmentally responsible direction. As things stand, the industry is unlikely to meet the goals it's set to reduce greenhouse gas emissions by 2050. Hopefully, writes the Boston Consulting Group in "The Sustainability Opportunity for Aerospace," a combination of regulations and incentives will cause aerospace businesses to discover new opportunities and profit centers.
Another challenge for the travel industry is including women. In the post-pandemic rebound, Katherine LaGrave urges travel executives to rebuild the industry better. That means more environmentally sustainable, more responsible towards the people whose countries people visit, but also, more equitable for the women who work in travel businesses.
Women make up over half of leisure travelers, and nearly half of business travelers. Overall, women make 85% of all decisions related to travel. Women are more likely than men to travel solo. They also spend more money when they travel. Women also comprise the majority of the travel industry workforce, but only 5% of airline pilots (only 1% are women of color), slightly more than 5% of cruise ship officers and just 20% of tourism ministers.
5.4 million US women lost their jobs in travel due to the pandemic. It would encourage more women to travel or contemplate jobs in the travel industry if more travel show hosts were women. Travelers can vote for greater sustainability and more gender equity with their dollars.
Digitalization Continues to Transform the Travel Industry
Experts writing for Boston Consulting Group note several trends that are shaping air travel. Chief among them is a more customer-centric focus, optimized schedules due to AI-enhanced data analysis and scenario planning, and an effort to become more sustainable. Airlines will expand to include other online partners such as Amazon and Alibaba and hire more digital talent. They are looking at expanding secondary routes with smaller planes. Travelers will be glad to hear airlines will use "big data and AI to significantly improve their on-time performance."
As travel bounces back, airlines incorporate lessons learned from the pandemic year. They need to be more flexible to handle constant fluctuations in travel demand. Boston Consulting Group explains airlines will need to incorporate AI-analyzed data on the fly, as past demand is no longer an indicator of future needs. While airlines can still plan ahead, they should expect continuous readjustment of their schedules.
One trend that won't change: Airlines market what is essentially the same service to different demographics at different price points. In the end, business class will win out as it brings the most return per square foot.
If an airline could fill a plane full of business class passengers, it would. It's been tried. But pretty much no route has the premium demand to fill a plane full of business class. Everyone in economy, in the end, is just there to fill the plane.

Wendover Productions
Tourism contributes 9% of the world's GDP and has long been one of the fastest-growing industries. Removing travel barriers, especially by making it easier to get visas, will spur growth and bring new jobs. The World Economic Forum recommends in their report "Smart Travel" that countries smooth barriers for visas by making the application process digital. This process can be integrated with digitized security checks. Combined visa systems between countries boost security and encourage travel.
Under a streamlined process…visa approval would be digitally recorded and available for access by automated fingerprint and iris scanners at security checkpoints as part of a comprehensive process that includes flight check-in and registration along with security examination in one easy step.

World Economic Forum
Building on the theme of automated security, check-in and "smart visas," the WEF also notes in "Connected World" other digital transformation trends that will change the travel industry. These include using real-time AI-enhanced data collection via sensors in airports to make adjustments to keep traffic moving and manage parking. Personal digital assistants can help travelers, from booking arrangements ahead of time to making alternate arrangements in case of unforeseen events. Standardizing customs practices across borders could expedite trade.
Pack Smart
Airlines changed things so that the best deals mean squeezing into a seat just big enough to sit in and tacking on fees for excess baggage. Being a savvy packer means you can carry on your bag instead of having to pay the fee to stow it in cargo and then wait for it to (hopefully) show up with you at your destination. Author Judith Gilford lays out an organized approach to packing for hassle-free travel in The Packing Book. Be practical and start with a packing list. Gilford's tips are ingenious, especially for business travelers.
Do not pack valuables such as passport, cash, credit cards, traveler's checks, tickets, extra photos, documents and prescriptions. These do not go in your purse, your waistpack, your carry-on, your briefcase or any other piece of luggage, but on your person, under your clothes, in a security wallet – no ifs, ands, or buts about it.

Judith Gilford
Don't Get Bumped
In Why Airlines Sell More Seats Than They Have, Wendover Productions solves the mystery of why airliners overbook: Their predictive modeling tells them the likelihood that passengers will miss their flight. To keep planes filled and profits high, they overbook. Keep these things in mind to avoid getting bumped:
Check in early.
Consider joining a frequent flyer club.
Find an airliner that doesn't practice overbooking, like JetBlue.
This whole trend of unbundled airfares, fees for everything and even overbooking is all in response to what the consumer as one entity wants: cheap flights.

Wendover Productions
Protect Yourself
The media glamorizes travel, but there are some downsides to hypermobility, says Scott A. Cohen and Stefan Gössling in "A Darker Side of Hypermobility," including jet lag, which can affect your judgment, and disorientation. Unhealthy diets, no exercise and greater exposure to radiation are other physical pitfalls. Be aware of the potential problems and guard against them.
Hypermobility is frequently an isolating and lonely experience.

Scott A. Cohen and Stefan Gössling
Traveling is fairly safe these days, but there's no harm in bolstering your security and remaining aware of your surroundings. William M. Epps offers these tips in his book Terrorism and Personal Security:
Dress in modest clothes; don't be flashy.
Don't stay out drinking until late.
Don't accept free drink or food from strangers.
Avoid risky areas.
Vary your daily routine.
Don't fight with a thief; assume he is armed. Epps also offers tips for securing your home if you'll be staying in an insecure location for a while, and in case you are the target of kidnapping.
Any person traveling abroad on business…could be targeted by an intelligence agency, security service or, for that matter, a competitor if they are knowledgeable of, or carrying, sensitive or proprietary information.

William M. Epps
Also, warns Andreas Adriano in "When Money Can No Longer Travel," as a result of "derisking," banks in some countries, especially in emerging markets, won't allow money transfers or exchange, so be sure to check into your banking options before traveling.
Travel Is Still the Best Education
Former Lonely Planet guide's CEO Daniel Houghton considers travel the best form of education. Houghton interviews veteran travelers in his book Wherever You Go. These are people who travel to explore and learn about other cultures and lands. Richard Branson, Virgin Group founder and recent space traveler, relates the challenge of travel and adventure to remaining open, flexible and innovative when you're not traveling. Through travel, he's come to recognize that people have more in common than not.
Progress and innovation come from pushing boundaries, experiencing new things and always asking questions.

Richard Branson
Houghton tells the inspirational story of Kevan Chandler who, although wheelchair-bound, traveled the world and made a movie about it. He learned the world is full of kind people who are willing to help. Laura Dekker sailed the world solo when she was 16. It shaped her worldview since she met so many people living meaningful lives without chasing the usual status symbols that weigh others down. She decided to build a boat and teach kids sailing, to teach them to feel independent and capable.
Houghton counsels that you shouldn't overthink travel: Just go, and keep an open mind. Be flexible and curious. See how other people live. Your experience with other people will broaden your worldview and help you eliminate prejudices. Houghton encourages travelers to spend their money on local businesses at their destinations so their travel dollars support the people and places they enjoy.
You can make great friends around the world by understanding and appreciating how people live, and the challenges that they face.

Fred Dixon
Travel Makes You Better at Your Job
Victor Prince found leadership as well as life lessons on his personal pilgrimage along The Camino Way. It was less a trip than a journey. El Camino de Santiago is the path in Northern Spain leading to the tomb of apostle St. James. The route is 500 miles long and hundreds of thousands of pilgrims – peregrinos – make the journey by foot each year. By 1150, the first travel guide outlining the miracles of St. James helped travelers on their way.
Death is a terrible deadline…It is much better to set a 'life list' of things we want to complete while we can.

Victor Prince
As he hiked the Camino, he meditated on leadership lessons, inspired by little quotes included on the hostel passports hikers carry. Prince had a lot of time to think as he walked an average of 15 miles daily, but he also had social interaction with other pilgrims from different countries and walks of life. He realized sharing challenges with others was a great way to bond as a group. Prince broke his intimidating adventure into shorter, doable goals. Reaching those shorter-term goals gave him a sense of accomplishment and kept him going to finish his larger goal. Help others, he says, and welcome help yourself. Remember, "the journey is its own reward," but Prince's advice to "think about yourself differently, think about others differently and act differently" will resonate long after the journey ends.
I viewed lengthy 'small talk' at the beginning of meetings as phony and wasteful. The Camino taught me that talk is never small if it helps people feel welcome.

Victor Prince
There Is No Final Frontier
Mark Tungate explores the evolution of the travel industry in The Escape Industry, from the "Grand Tour" that was a coming of age rite for wealthy English gentlemen in the 1800s, through the invention of the train, cruise ships and planes, to the present-day disruptions of Airbnb, boutique hotels and upscale hostels with great Wi-Fi to attract younger travelers and digital nomads. Looking forward, Tungate says, don't rule out space as a travel destination. As billionaires like Richard Branson set their sights on space, they pave the way for less wealthy travelers to follow.
Space is tourism's final frontier. Until, that is, somebody invents a time machine.

Mark Tungate
Keep up with the digital transformation of airlines:
How the Journal Saves You Time
Reading time for this article is about 12 minutes.
This article saves you up to 21 hours of research and reading time.
12
We have curated the most actionable insights from 12 summaries for this feature.
4
We read and summarized 4 books with 1060 pages for this article.