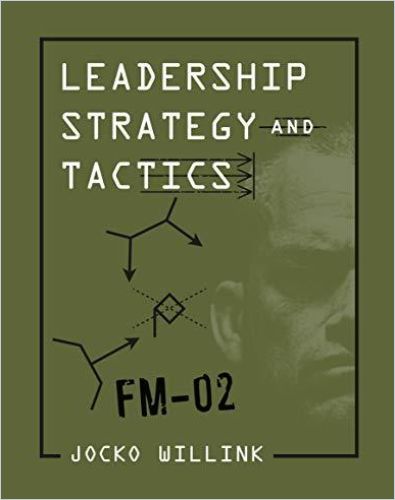 The SEAL Way
Bestseller and former Navy SEAL commander Jocko Willink offers leadership lessons learned on the battlefield.
As a US Navy SEAL task force commander, Jocko Willink ran Task Unit Bruiser – the Iraq War's most decorated special operations unit. In this New York Times and USA Today number one bestseller, he details the managerial principles that kept him and his SEAL squad alive under fire. Willink offers a leadership field manual – a strategic guidebook for converting military leadership tactics into useful business leadership advice. 
US Navy SEAL
Jocko Willink served with distinction as a US Navy SEAL for 20 years. He rose through the ranks to become commander of Task Unit Bruiser, which earned the most honors of any special-operations combat unit during the Iraq War.
Willink credits his on-the-job training to his mentors, senior members of the Navy SEALs. Often serving as the point man on patrol, he details learning about small-unit combat, trauma care, underwater demolition, radio operations, map reading, sniping, machine gun operations, rear security, and related battlefield tactics, operations and strategies. He regards his most notable lesson as learning how SEALs collaborated in large and small combat teams. While his management advice is hardly groundbreaking, Willink's war memories will engage readers who relish military yarns, and they fit the ideas Willink wants to illustrate.
When you are a leader, there are no excuses, and there is no one else to blame.Jocko Willink
As a commander, Willink reports, he used his leadership skills to serve as a mentor to his subordinates. He finds that his hard-earned knowledge of military leadership strategies and his ability to focus on a mission and its goal has great relevance in the business world.
Leadership
Willink believes that to inspire others, leaders must develop humility, detachment, truth-telling, strong relationships, the willingness to put ego aside and the restraint not to overstep boundaries. He maintains that leaders must develop their leadership skills continually. For many leaders, he recognizes, this journey begins with a single, difficult transition: getting promoted out of team membership to become the leader of your former peers. 
Leadership is not about you. Not at all. Leadership is about the team. The team is more important than you are.Jocko Willink
Willink advises those who are launching their leadership career fron this awkward position to start carefully. Don't dominate your erstwhile teammates with commands and rules, he cautions. Avoid the trap of trying to become instantly the exceptional leader who knows everything and does everything well. He suggests that as a new leader, you should remain humble, request input and listen to your team members. 
Willink feels that as you build your leadership skills, you should assume responsibility for the actions of those you lead, but you also must understand that you can't do everything for them. He reminds you that imposter syndrome – believing you lack the qualifications for your position – is quite common and advises building up your skills to combat self-doubt.
Willink stresses the importance of humility. Acknowledge any personal weaknesses, he says, then figure out how to address them and move on. His fundamental advice: Don't get hung up on yourself. His SEAL experience made Willink a devout advocate of decentralized command and of delegating to those below you in the chain of command.
The author turns often to battlefield examples, citing how, in the midst of firefights, SEAL team leaders communicate quickly and clearly to their team members, telling them exactly what to do, and where and when to do it. From that framework, he offers dos and don'ts for business leaders. Among them, never raise your voice to a subordinate; always use your leadership position to teach; avoid micromanaging; and show your subordinates that you respect your leaders.
Responsibility
Willink underscores that, as a leader, you own whatever takes place. The decisions are yours to make, the relationships are yours to build and the messages are yours to deliver. He makes it clear that you are responsible for making sure your team members understand their mission and feel accountable for achieving it.
If the team succeeds, you win as a leader and as a person. But infinitely more important, your people win. And that is true leadership.Jocko Willink
Willink puts it simply: When leaders and their teams succeed, everybody reaps the rewards.
Hybrid
This is a war memoir and business advice book. Willink, as evidenced by his several bestsellers, writes in a hardboiled, percussive style, with plenty of military terminology and some swagger in his attitude. His hard-nosed approach seems aimed at men who respect his advice because he was a warrior and, perhaps, not as much at a mainstream business audience. Yet, Willink shows surprising emotional sensitivity as he advises you to not be an overbearing macho boss, but to embrace responsibility as a servant leader. His exhortations regarding suppressing ego and accepting your and others' mistakes bring a surprising richness to what could have been – but is definitely not – a collection of tough-guy clichés.
Jocko Willink's other bestsellers include Extreme Ownership; Discipline Equals Freedom; The Dichotomy of Leadership; and the children's book series, Way of the Warrior Kid.