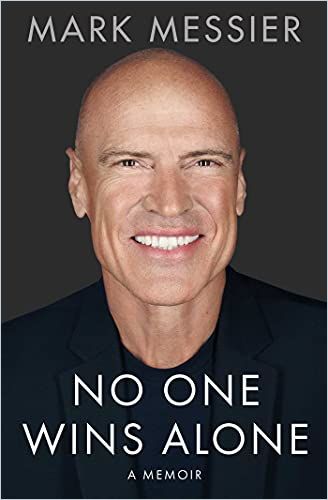 Mark Messier Remembers
Canadian pro hockey great Mark Messier details his Hall of Fame career and offers salient guidance for building winning teams.
Mark Messier had already won five National Hockey League championships when the Edmonton Oilers traded him to the New York Rangers in 1991. Messier then led the Rangers to their 1994 title. In this expansive, entertaining and insightful memoir, the Hall of Famer explains how his upbringing shaped his philosophy and work ethic and made him a champion and team player.
Messier is not athlete smart; he's smart, period. And makes no apologies for his intelligence or success. That he exalts teamwork and collaboration while describing his unique and fairly incredible career makes him an accessible superstar – a rare person.
Madison Square Garden
Mark Messier felt overwhelmed by memories as he headed for Madison Square Garden in March 2004. When he'd lived in New York City 13 years earlier, he and teammate Brian Leetch took public transportation to games, enjoying the city's energy.
Messier was about to participate in his 1,755th game, the second-most games played by one player in NHL history.
Statistics, Attitude and Effort
Only eight players in NHL history scored more goals than Messier. Only two have more assists. A 15-time all-star selection, he was twice the league's Most Valuable Player, a six-time Stanley Cup champion and a 2007 Hall of Fame selection.
Messier details his pride in his relentless work ethic and his teams' championships, which, he writes, mean more to him than any of his individual achievements.
Moving to Canada
Hockey was Mark Messier's life. His father, Doug Messier, played 11 professional seasons. After retiring from hockey in 1969, Doug taught at a junior high school in Edmonton, Alberta, Canada.
Doug coached an amateur team in the Alberta Senior Hockey League. Though Mark was only seven, he played on his older brother Paul's Pee Wee team along with 11- and 12-year-olds. Physically outmatched, Messier compensated with the hard work of skating, shooting, passing and stick-handling. Growing up with Paul, Mark learned how to play against bigger, stronger opponents and never let them intimidate him.
During a road game, a 20-year-old cross-checked Messier and skated away. Messier, then 15, dropped his gloves to fight, and his opponent got more than he expected. Doug Messier realized at that moment he had no need to worry about his son.
Leading by Example
Messier became team captain in his second pro season and proudly wore "11," his brother and father's number. He recognized that determination, strategy and team togetherness mattered as much as physical skills. He learned that people in inspired workplaces share the same purpose and goals, and supply their own motivation.
After tallying 25 goals and 49 assists in 54 games, Messier, 17, believed he was ready for major junior hockey. The Portland Winterhawks of the Western Hockey League owned his rights, so Messier joined the Hawks just before their playoffs.
World Hockey Association
The World Hockey Association, founded in 1972, afforded players an opportunity that didn't then exist in the National Hockey League. Under the NHL's "reserve clause," teams forced players to stay with their teams after their contracts expired unless the teams released or traded them.
The WHA did not have such an oppressive rule, so it could pursue players whose NHL contracts had expired, and it could sign players younger than 20.
Doug Messier got his son a tryout with the WHA's Indianapolis Racers. Messier's teammates were established pros, some twice his age. They included eccentric goaltender and former Blackhawk Gary Smith, who wore 13 pairs of socks and showered between game periods, undressing and dressing twice every game – socks included.
The Racers folded and Messier's $2,200 paycheck bounced.
Gordie Howe
The Cincinnati Stingers picked him up, and Messier debuted against the New England Whalers, who had signed the legendary Gordie Howe, the "Babe Ruth" of hockey. At 51, Howe was the oldest professional in the sport's history.
The WHA went out of business, and the NHL absorbed four teams – Edmonton, Winnipeg, New England and Quebec. The NHL planned two "dispersal drafts" of unclaimed WHA players that summer, and those calls-ups would determine Messier's future.
Wayne Gretzky
Messier's hometown Oilers drafted him, and in his first NHL home game, Messier scored his first career goal. Messier was in awe of his teammate Wayne Gretzky who had extraordinary vision, could sense where the puck was going and was nearly impossible to hit.
Like a martial arts master, Gretzky put up minimal resistance and used his opponent's energy against him. In his rookie year, Gretzky tied for the league lead in points with 51 goals and 86 assists.
The Oilers' Championship
In 1983, the New York Islanders swept Edmonton for their fourth consecutive championship Cup. Walking past the Islanders' locker room afterward, the Oilers saw veterans wrapped in ice bags sipping beer – no wild celebration.
Messier understood at that moment that winning championships demanded extraordinary teamwork, commitment and sacrifice. The Oilers overcame the Islanders the next season as Messier, with eight goals and 18 assists, won the Conn Smythe Trophy as playoff MVP.
In 1991, the Oilers traded Messier to New York and in 1994, Messier led the Rangers in beating Vancouver in Game 7 of the finals, igniting a New York celebration that lasted until dawn.
Confident Leadership
Messier has an unpretentious sense of humor and an easy, aware confidence. His love of the game, of his teammates and of the gritty processes of hockey dominate his tale. He doesn't indulge in nostalgia for his career; he's happy about where he is in life.
Messier also doesn't provide a hockey primer, nor does he overly explain the legends he played with, except one. He writes at length about Gretzky, appropriately, since words almost cannot capture the extent of Gretzky's genius. So, this is not a book for those new to hockey. This is a celebration of the game for those who know and love it, like Messier.
Other worthwhile memoirs by championship athletes include My Life: Queen of the Court by Serena Williams, Find a Way: The Inspiring Story of One Woman's Pursuit of a Lifelong Dream by Diana Nyad and Open: An Autobiography by Andre Agassi.