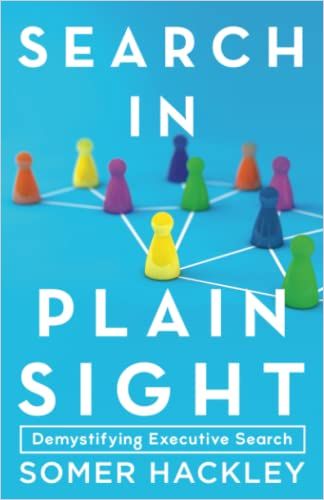 Job Search and You
Expert recruiter Somer Hackley details how to reach out to, maintain relationships with and get the best from job recruiters.
Looking for a new job often feels overwhelming. Search firms and recruiters can ease this process and connect you with top-level positions – but you need to understand their priorities to make the most of your interactions with them. Expert recruiter Somer Hackley reveals the secrets behind the recruiter-client-candidate dynamic. Hackley's guide provides insights into what recruiters seek from candidates hoping to land executive roles and how they operate. She shows you how to position yourself, interview well and project confidence.
Candidates
You may think recruiters find jobs for workers. In fact, Hackley explains, recruiters seek to fill positions for their clients: the companies looking to hire.
The most important people to the search firms are the people who are paying them, which of course are the companies that are hiring.Somer Hackley
Search firms serve companies in a consulting capacity and act as "talent agencies" by offering those companies potential new hires. Whether a recruiter/search firm works for a consulting firm, operates from within a company or is freelance affects how that person conducts searches and the candidates he or she might champion.
Companies may use recruiters for any number of reasons:
They lack the internal capacity to do their own candidate search.
They don't know exactly what they want in a candidate.
They want to keep the open job confidential from current employees.
Recruiters have networks to choose from and can provide a unique fit.
Recruiters bridge the gap between the job and the best candidate.
Companies choose recruiting firms based on the firm's flexibility, how many successful long-term hires they provide and their reputation. Companies may initiate hiring searches with unrealistic standards. They might, for example, offer inadequate pay or seek overqualified candidates. A good recruiter brings them back to reality. Trust between clients and search firms allows recruiters to offer their top talent.
Hackley believes that knowing the dynamics between recruiters and clients helps you, as an executive job seeker, to position yourself at the top of a recruiter's recommendation list.
The Right Recruiter
When a recruiter looks for a job candidate, they start with the people they remember. To become a memorable candidate, leave a positive impression. 
When you first contact a recruiter, tell them what you do best in three bullet points. Then, when a job that suits your expertise comes across the recruiter's desk, that person will call you right away. Don't solely reach out to the top recruiters. Knowing as many people as possible creates buzz about you and strengthens your likelihood of finding the right recruiter or job.
If you don't know someone who can recommend a recruiter, reach out to one cold, through email. Keep your email short; don't present your entire background.
Consider what you have to offer during the job search process. Can you provide valuable information, such as market research or trend knowledge, or can you recommend other great job candidates? Provide recruiters with something they can use in the future to keep you fresh in their minds.
Confident Candidates
Hackley urges you to stay confident. Job searches at the executive level require thinking outside the box and taking risks. Confidence fuels both.
Consider the tasks or people in your life that exhaust you. Move away from those energy drains and find people who lift you up.
Confidence comes from changing your perspective from fearful or pessimistic to curious. Find out what you need to know to succeed at a potential job.
Stay authentic in your communications. Don't try to embody what you think the interviewer wants in a potential hire. Being yourself builds self-assurance and courage, which you need when, for example, asking for proper compensation or a raise.
If you're in a position to get a raise, and you don't, you're stupid… (Matt LeBlanc, Friends cast member)
Salary negotiations mean adamantly sticking to what you want, Hackley insists. Talk about compensation as soon as possible and get comfortable stating what you want or expect.
Recruiters look for whether you have experience, whether your co-workers like you and whether you seem like someone they want to work with or recommend. They want candidates who successfully differentiate themselves.
However, Hackley notes, you don't always end up with the best recruiter to advocate your talents. Sometimes recruiters lack a sufficiently wide network, say the wrong things or don't have sound relationships with certain clients. You may need to speak to the client or company directly.
Interviewers look for relevant and often specific answers to their questions. Align your answers with the company's culture and business style.
Potential employers also focus heavily on likability. Share your common interests. Maintain balance between the professional and the relaxed. Talk about dogs, hobbies or the weather; stay away from politics, sex or religion.
When an interviewer says, "Tell me about yourself," provide a brief education and work history followed by why you feel passionate about your field. Mention the unique value you bring and your primary goals.
Offer examples of when you overcame adversity, moments of high productivity, successful collaborations and significant leadership events.
Honesty
Hackley explains that many people searching for jobs never hear back from potential employers.
Sometimes, you don't get feedback because recruiters didn't receive any from their clients. Companies may ignore recruiters or change their minds about filling positions. Too, clients might not want to disclose why they didn't hire you.
There's a lot more 'I'm learning as I go' through the interview process.Somer Hackley
Be honest with your recruiter throughout the job search process. Tell them what you want. Communicate your passions to your recruiter, so they won't end up pushing your candidacy for the wrong kinds of roles.
After you accept a new job and give notice at your old one, your current employer may present a counteroffer. Remember why you wanted to leave in the first place. Whatever you choose, your next move should fill you with excitement.
A Foot in the Door
Somer Hackley provides a useful, straightforward guide to a deceptively complex and harrowing subject. Much of the compassionate, commonsense advice she offers is applicable to all job seekers. However, in focusing specifically on the challenges that those seeking executive positions face, and on examining the role recruiters play in that process, she offers something that many other books within this genre do not. Even the best-qualified candidates can find looking for a job exhausting and confidence-sapping. Hackley shows rare understanding of the toll job-searching demands and takes you step-by-step through the recruiting process in unadorned, simple language that will leave you feeling empowered to land your first – or next – executive role.