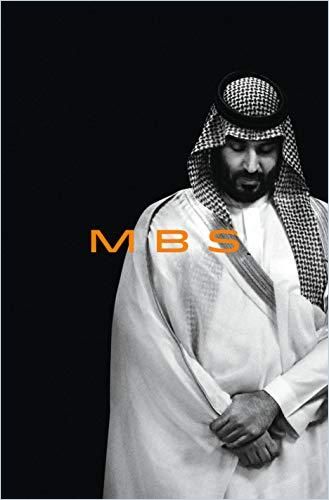 A Ruthless Autocrat
New York Times Beirut bureau chief Ben Hubbard offers a detailed, compelling portrait of Saudi Arabia's young, ruthless leader.
New York Times Beirut bureau chief Ben Hubbard brings a decade of experience reporting from the Middle East to this timely, detailed portrait of Saudi Arabia's crown prince Mohammed bin Salman (MBS). MBS has given Saudi women the right to drive, marginalized extremists and modernized the kingdom's economy. But, Hubbard reports, he's also a brutal autocrat who arrested his own mother. In this thorough look at MBS's rapid rise, Hubbard examines the young ruler – including his likely ordering of the murder of exiled Saudi commentator Jamal Khashoggi. Hubbard's investigation offers an inside look at how MBS is changing his country and its region.
Hubbard's illuminating reportage, backed by hundreds of interviews, led The Financial Times, Foreign Affairs and Kirkus Reviews to name MBS one of their Best Books of the Year. It is also a New York Times Editor's Choice. The Washington Post called it "revelatory." The New York Times Book Review said, "Brilliant…a detailed and disturbing portrait…The book's strength is the thoroughness of its reporting."
Unquestioned Ruler
Hubbard details Mohammed bin Salman's contradictions. MBS granted women the right to drive a car, to have a job and to travel without a male relative's permission. In an insular and tradition-bound society, Hubbard notes that these steps proved shocking. MBS also worked to diversify the Saudi economy.
MBS's Saudi Arabia is a place where women can drive and work and travel, but where campaigning for more rights can mean jail time. Ben Hubbard
But, Hubbard underscores, MBS turned the kingdom into a police state that beats protesters and intimidates political opponents. MBS's agents, Hubbard makes clear, murdered and dismembered political commentator Jamal Khashoggi inside the Saudi consulate in Turkey.
Autocrat
Hubbard tells how, after MBS's two eldest brothers died, he and his mourning father established a strong bond. Hubbard explains that MBS grew up at home, attending King Saud University and studying Saudi power and politics. Still, he remained a long shot for the throne until a series of deaths improved his chances. 
MBS's father, Salman, ascended to the throne in January 2015. Hubbard reports that his father appointed MSB, then 29, minister of defense. MBS locked his mother, the king's only surviving wife, away in a palace. When the king asked about her, MBS claimed she was undergoing a medical procedure overseas. 
Hubbard reveals that, after MBS was appointed crown prince in June 2017, Saudi Arabia began kidnapping Saudi dissidents living abroad and bringing them home  for punishment. Citizens who criticized the regime faced swift arrest. 
Hubbard relates that Jamal Khashoggi, a columnist at Al-Hayat, wrote that the kingdom should create jobs for Saudis and improve education. MBS then banned Khashoggi from writing or speaking to the media.
In November 2017, MBS invited Lebanese prime minister Saad Hariri to his residence. Hubbard recounts how Saudi agents took Hariri's cellphone and disarmed his guards. They beat Hariri, who was forced to read a resignation letter on television while criticizing Hezbollah and Iran, both Lebanese allies. 
Gradually, the details of the Saudi plot came out. They were crazier than anyone expected.Ben Hubbard
Hubbard unveils what was then MBS's next move: He summoned the men who stood atop Saudi Arabia's "waterfall economy" – many of them royals who appropriated land and took loans from Saudi banks that they never repaid. Hubbard vividly depicts how MBS's security guards took their phones and wallets and locked them into the Ritz-Carlton hotel. The agents fitted most of them with ankle monitors. Hubbard tells how the crown then seized their assets. Hubbard regards MBS's justification of the arrests as an anticorruption crackdown to be pure hypocrisy, given that MBS has spent hundreds of millions on mansions, art and a superyacht. 
Khashoggi's Murder 
Hubbard discusses how Khashoggi planned to marry in Turkey. Turkish officials told him that he needed a legal document proving his divorce from his first wife. Khashoggi went to the Saudi consulate to obtain the paperwork on a Friday in late September 2018. Officials there told him to came back on October 2. Over the weekend, Hubbard shows, 15 Saudi security agents arrived in Turkey.
Khashoggi's fiancée waited for him outside the consulate on October 2. When Khashoggi failed to return, Hubbard captures her alarm as she called journalists and officials. MBS, Hubbard stresses, claimed to know nothing about the writer's whereabouts. But, the author reports, Saudi agents murdered Khashoggi and dismembered his body. 
The Saudis blamed rogue operatives. Hubbard cites the CIA's conclusion that MBS ordered the hit, but the US agency lacked hard evidence proving his guilt. 
Khashoggi's killing was a wake-up call.Ben Hubbard
Hubbard notes that Richard Branson, The Blackstone Group, Uber and SoftBank distanced themselves from MBS. Time magazine named the late Khashoggi its Person of the Year, and Hubbard believes many of the effects of MSB's four-year charm offensive evaporated in the aftermath of the killing.
Crucial Context
Perhaps the greatest difficulty for Western readers learning about MBS will be understanding the history, culture and Byzantine politics of the Saudi royal house. Hubbard provides this context without bogging the reader down in extraneous knowledge. He first evokes the world in which MBS lives and only then details his movements. The result is a clear understanding of MBS's tactics and strategies. And where his choices prove inexplicable, such as Khashoggi's murder, Hubbard's contextualization helps illuminate MBS's possible, corrupt motives.
Other books on MBS include Bradley Hope and Justin Scheck's Blood and Oil; Susanne Koelbl and Karen Elliot House's Behind the Kingdom's Veil; and David Rundell's Vision or Mirage. Those seeking a literary, nonfiction portrayal of the forming of the modern Middle East will enjoy T. E. Lawrence's Seven Pillars of Wisdom.