What Is Awarded – and Why?
All about the criteria of the getAbstract International Book Award, the jury and the selection process.
The getAbstract International Book Award has been a feature of the international literary calendar since 2001. The overall purpose of the award is to increase the visibility and reach of selected titles; this purpose is linked to the company mission, "Progress through knowledge." Now in its 21st year, the award continues to select the best, most important business-relevant books of the year. All nominated titles are available as summaries in the getAbstract library.
Selection Criteria
Contenders for the getAbstract International Book Award are initially sorted into categories that permit comparison across a range of themes:
Explanatory – such as popular science books.
Instructive – for example, how-to books.
Argumentative – books that formulate and defend a hypothesis.
Descriptive – historical, biographical or documentary books.
Prescriptive – books that analyze problems and propose solutions.
The editorial teams, responsible for narrowing down tens of thousands of new releases to a longlist of just 10 titles per language, also consider the following questions; these are further discussed by the jury, who contribute their opinions and experience to create the shortlist.
How original is the book?
How reliable is its content?
How focused is the author's approach?
How reader-friendly is the book?
How actionable is the book?
The selection criteria have remained consistent over time, resulting in a shortlist that once again captures the most relevant, readable and actionable books of the year.
Keine Inhalte für die Sprache 'English' in Channel 144882 gefunden.
Versuche es mit:
Two Awards per Language
In 2021, the getAbstract International Book Award will be presented to one title per language category. The second award category per language will be the getAbstract International Book Award Readers' Choice Award, reflecting the preferences and interests of a global readership, who are invited to cast their vote for a nominated title. All winners will be announced on November 18, 2021. Public voting for the Readers' Choice Award will open in October.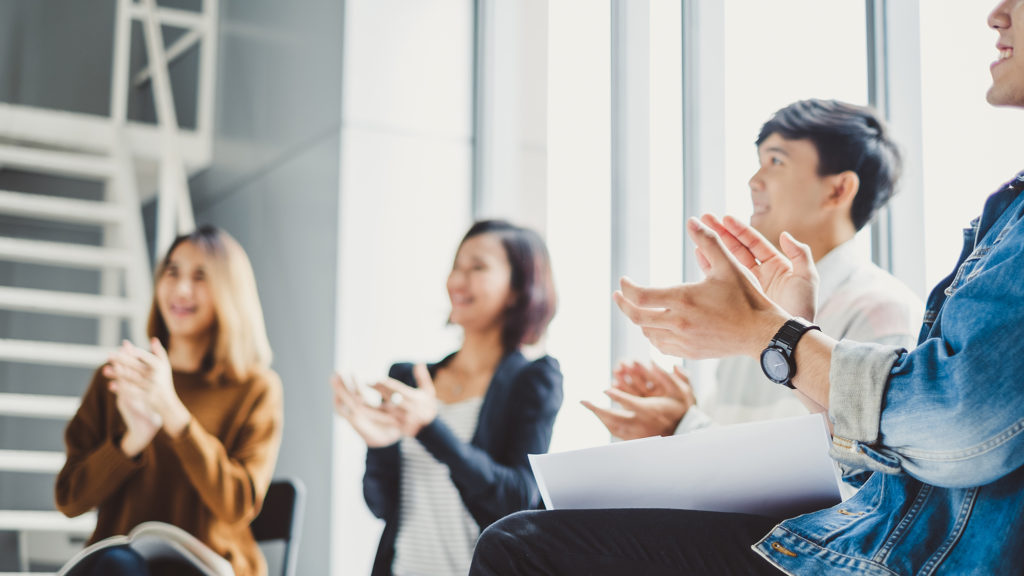 Meet the Jury
The jury composition varies slightly each year to encourage polyphony and diversity. In 2021, the jury is composed as follows:
Arnhild Walz-Rasilier
Arnhild Walz-Rasilier, Vice President, joined getAbstract in its early days in 2000 and oversees its global publisher partner network. She initiated the getAbstract International Book Award in 2001. She graduated in Business Administration focusing on International Business and Foreign Languages. Prior to joining getAbstract, she was Publishing Director Books at Haufe Verlag, Germany.

Belén Haefely (German language category)
Belén Haefely, BA in Philosophy and German Studies, started working at getAbstract in 2017 while still a student. As Managing Editor, she is responsible for topics such as personal and professional development of the German getAbstract library. In addition, she is also a writer, contributing the column "Nina's Welt" to the getAbstract Journal (German edition).

Koni Gebistorf (English language category)
Koni Gebistorf, Executive Editor, joined getAbstract in 2007 and has been managing the company's English editorial team since 2015. He has a master's degree in English and German literature. Under his pen name Niko Stoifberg, he wrote for a number of national magazines and newspapers and recently published his first novel, Dort.

Peter Lau
Peter Lau is a journalist and has worked at brand eins for as long as he can remember. But he was also a music journalist, film journalist, food journalist and whatever else came his way. He lives in Hamburg, is interested in and writes about everything that promises progress, and has a daughter who is 12 years smarter than he is.
About the getAbstract International Book Award
Awarded since 2001, the getAbstract International Book Award is among the oldest continuously presented non-fiction book awards in the world. Previous winners include Abhijit V. Banerjee and Esther Duflo, Robert J. Shiller, George A. Akerlof, Benoît Mandelbrot and Rosabeth Moss Kanter. Each year, getAbstract reviews more than 10,000 English- and German-language non-fiction books. Under the motto "Progress through knowledge," the jury selects the books that make the most important contribution to current professional and business-relevant topics.
How the Journal Saves You Time
Reading time for this article is about 4 minutes.
0
We have curated the most actionable insights from one summary for this feature.