Book Award 2022: What Is Awarded – and Why? 
All about the criteria of the getAbstract International Book Award, the jury and the selection process.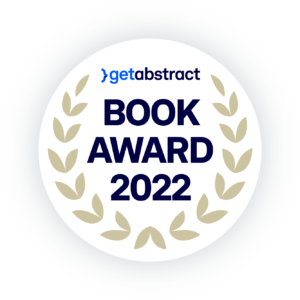 The getAbstract International Book Award has been a feature of the international literary calendar since 2001. The overall purpose of the award is to increase the visibility and impact of the selected titles amongst professionals worldwide. Now in its 22nd year, the award continues to select the most outstanding business-relevant books of the year. All nominated titles are available as summaries in the getAbstract library.
Selection Criteria
getAbstract's editorial team is responsible for narrowing down tens of thousands of new releases to a longlist of just ten titles per award category and language, considering the following questions:
How original is the book?
How reliable is its content?
How focused is the author's approach?
How reader-friendly is the book?
How actionable is the book?
The jury further discusses these questions and contributes their opinions and experience to create the shortlist.
The selection criteria have remained consistent over time, resulting in a shortlist that captures the most relevant, readable and actionable books of the year.
Award Categories and Languages
In 2022, the getAbstract International Book Award will be presented in different categories: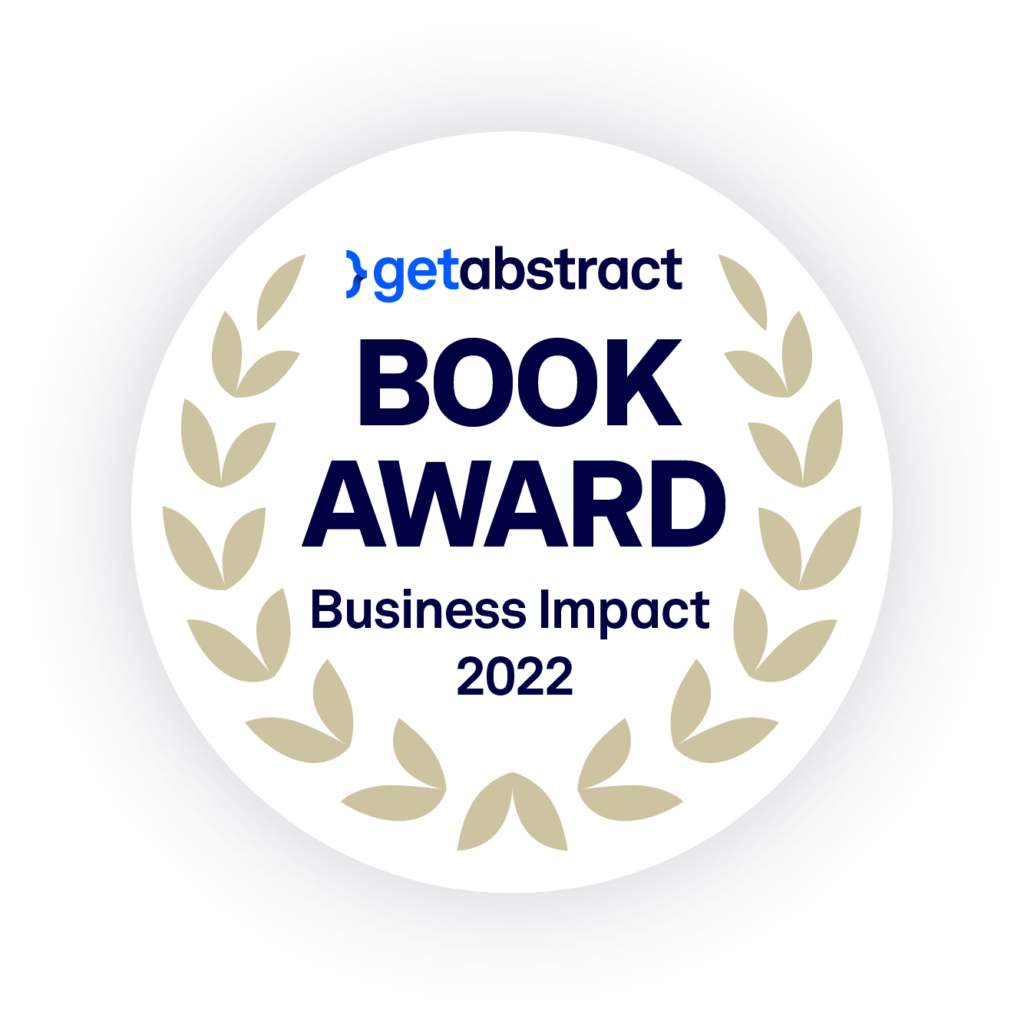 Books selected for our "Business Impact" category (International & German) offer must-have, actionable knowledge for business leaders – as encapsulated in our slogan, "Know better. Do better."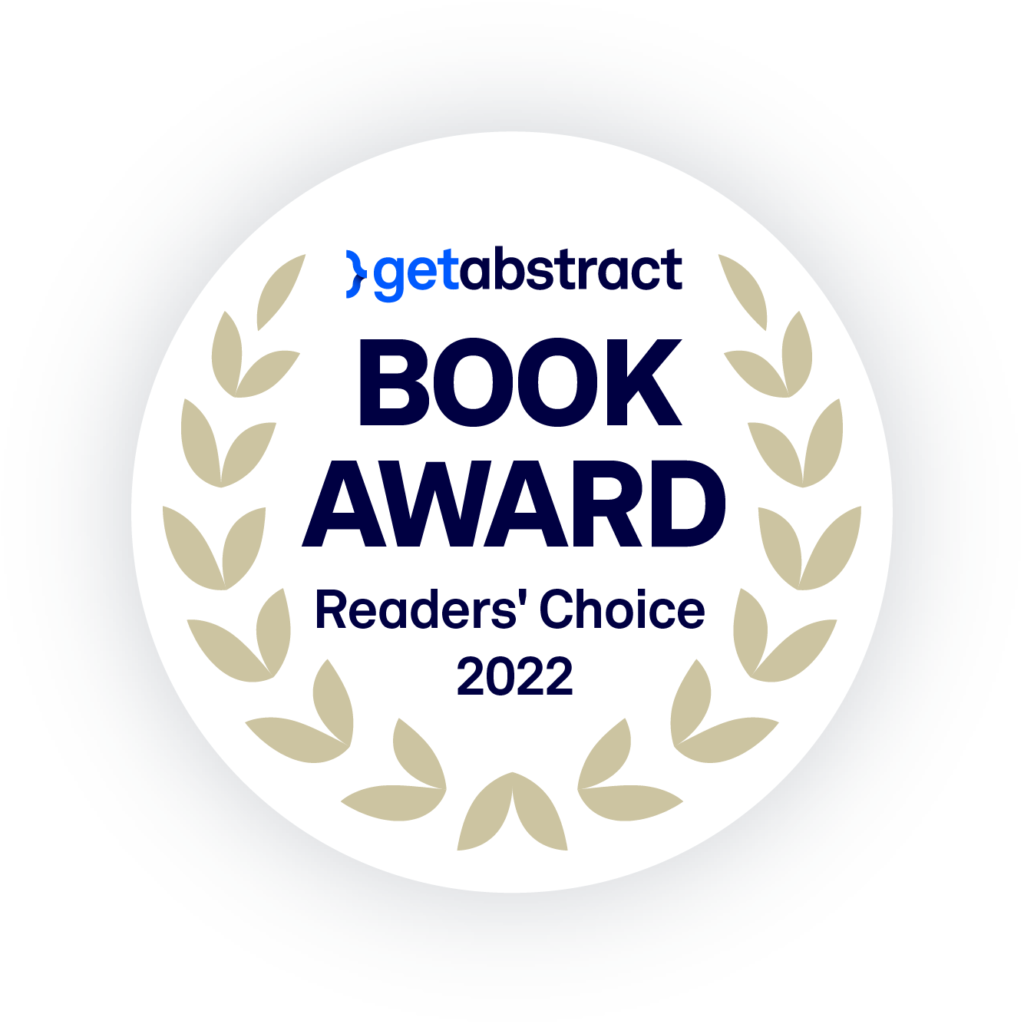 Since 2020, getAbstract has invited readers to vote for their favorite book longlisted in the "Business Impact" category. The "Readers' Choice" award (International & German) goes to the work with the most votes.
Public voting for the Readers' Choice award was open from August 25 to September 22, 2022.
All winners were announced on October 20, 2022, at our joint award ceremony with our media partner brand eins in Frankfurt/Main, Germany.
Meet the Jury
The jury composition varies each year slightly to encourage polyphony and diversity. In 2022, the jury is composed as follows:
Arnhild Walz-Rasilier
Arnhild Walz-Rasilier, Vice President, joined getAbstract in its early days in 2000 and oversees its global publisher partner network. She initiated the getAbstract International Book Award in 2001. She graduated in Business Administration, focusing on International Business and Foreign Languages. Prior to joining getAbstract, she was Publishing Director of Books at Haufe Verlag, Germany.

Belén Haefely (German language category)
Belén Haefely, BA in Philosophy and German Studies, started working at getAbstract in 2017 while still a student. As Managing Editor, she is responsible for topics such as personal and professional development of the German getAbstract library. In addition, she is also a writer, contributing the column "Nina's Welt" to the getAbstract Journal (German edition).

Erica Rauzin (English language category)
Senior managing editor Erica Meyer Rauzin has been with getAbstract for 22 years. She is the former editor of Miami: South Florida Magazine. A graduate of the Columbia Graduate School of Journalism, she has experience as a newspaper reporter, state senate staffer, columnist and book editor. She lives in Miami Beach with her husband, attorney Alan Rauzin, and they have three children and three grandsons. Her areas of editorial responsibility at getAbstract include leadership, management, sales, manufacturing, history, society, media and women's issues.

Peter Lau
Peter Lau is a journalist and has worked at brand eins for as long as he can remember. But he was also a music journalist, film journalist, food journalist and whatever else came his way. He lives in Hamburg, is interested in and writes about everything that promises progress, and has a daughter who is 13 years smarter than he is.
About the getAbstract International Book Award
The getAbstract International Book Award is among the world's oldest, continuously presented non-fiction book awards. Since 2001, it has been awarded to authors whose work has significantly impacted contemporary social, political and economic understanding.
In alignment with our mission to provide actionable, business-relevant knowledge, the getAbstract International Book Award focuses on works that encourage critical thinking, promote mutual understanding and offer innovative approaches to leadership and business. Our book award candidates help people make better decisions in their personal and professional life – as encapsulated in our slogan, "Know Better. Do Better."
The newly added "Learning Impact" award recognizes original contributions in the L&D and HR space, focusing on future-proofing organizations and developing thriving organizational learning cultures.