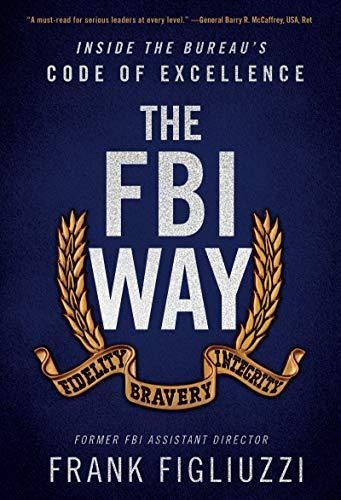 Clarity, Transparency, Responsibility
Former FBI special agent Frank Figliuzzi details how the FBI maintains its culture of transparency and compassionate responsibility.
What can companies learn from the FBI's management style? Plenty, says former assistant director Frank Figliuzzi. For instance, he reports, the US Federal Bureau of Investigation subjects its employees to intense scrutiny before and after they join the agency, where code of conduct violations and disciplinary actions are rare. Clarity is one major reason for the lack of violations, Figliuzzi reports, and it is crucial to the FBI's code. Clear rules show agents the lines they must not cross.
He explains that the FBI communicates to employees a clear set of rules, along with the consequences for their violation, all the while exercising disciplinary compassion. Figliuzzi outlines what he believes other organizations can learn from the Bureau's emphasis on professionalism, clarity, compassion and credibility. The author, a former special agent, served the agency as an assistant director charged with leading the Counterintelligence Division. He is now a national security analyst for NBC News and MSNBC. 
In its review, The Washington Post echoed Figliuzzi's argument that, "the world can benefit not from particular FBI skills, but from the organization's principles of accuracy and accountability." NBC News Chief Foreign Affairs correspondent Andrea Mitchell admired her network colleague's "playbook for how the FBI's methods for achieving excellence in performance can be duplicated by a wide variety of organizations." For instance, he is adamant that if leaders make capricious disciplinary decisions they erode their personal credibility and their organization's credibility, as well.
Scrutiny
Figliuzzi explains that few of the FBI's 35,000 employees ever faced charges of misconduct. He credits recurring background investigations, random drug tests, occasional polygraphs and detailed yearly financial disclosures. He notes that job applicants trying to join the FBI lie more frequently about drug use than any other subject. Admission of drug use doesn't disqualify an applicant, but the FBI won't hire anyone, the author insists, who can't describe him or herself honestly. The worst violation, Figliuzzi says, is dishonesty under oath.
Code of Conduct
Figliuzzi explains that most new agents must go through the training of investigating traffic accidents involving agents driving Bureau cars. He believes this exercise teaches "collective conservancy": the concept that individual actions have institutional consequences. 
Agents pay the personal cost of conservancy in time spent away from loved ones, including missed anniversaries, birthdays and holidays. The physical toll agents face ranges from exhaustion and insomnia to death in the line of duty. Figliuzzi also discusses the psychic toll. He offers the example of the aftermath of a jet crash in 1997, when investigators checking the cockpit voice recorder had to listen to crew members' conversations during their final moments of life.
A code without consequences is mere window dressing, and at worst, a dangerous con game.Frank Figliuzzi
Figliuzzi honors the way that being committed to the institution led to the deaths of agents Jerry Dove and Benjamin Grogan in an April 11, 1986, gun battle against suspected bank robbers. He maintains that "collective conservancy" cultivates excellence by giving each Bureau member responsibility for a larger mission. Like all effective codes of conduct, the FBI's code reflects the organization's values and specifies a list of duties that exemplify that code, starting with upholding the US Constitution.
Figliuzzi explains that the Bureau has many programs most Americans don't know about. For example, it extends compassion to crime victims through its Victim Services Division. Another program that the author calls to readers' attention is the Innocence Lost National Initiative which helped the FBI recover or identify nearly 7,000 children trafficked for sex and convict more than 2,800 traffickers.
Informative Transparency
Figliuzzi's theme is that transparency determines an organization's credibility and how much trust it inspires. He discloses how the FBI's Office of Professional Responsibility publishes the details of disciplinary actions against unidentified agents in a quarterly report. This transparency reminds employees, the author believes, of what constitutes misconduct and what penalties to expect.  Also, Figliuzzi is quick to remind readers that the FBI honors excellence through its Honorary Medals Program. 
No one judges the Bureau more harshly than itself.Frank Figliuzzi
The author argues that an organization's credibility hinges on how it objectively investigates and adjudicates internal misconduct. Figliuzzi insists that the FBI treats leader misconduct more severely than agent errors and discusses the FBI's commitment to internal investigation, self-cleansing and adjudication. The FBI preserves its values consistently, even in stressful circumstances, the author underscores, because the Bureau elevates employees who demonstrate its values and empowers employees to speak up.
Adaptability
While the FBI was investigating the September 11, 2001 terrorist attacks, Figliuzzi reveals that critics of the Bureau sought to split it into two agencies, one for arresting criminals and one for gathering intelligence.
You don't need to be perfect to be credible, just passionate about getting it right. Frank Figliuzzi
Instead of dividing, he reports, the agency reorganized itself. New FBI agents and intelligence analysts (IAs) now train together. Today, the FBI focuses on intelligence-based domestic security enforcement. The author is proud that, while preserving its values, the FBI finds new ways to support its beliefs and respond to risks and threats.
FBI Buffs
In his stolid way, Figliuzzi attempts to link the FBI's internal culture to lessons that can improve the culture of non-governmental organizations. The cultural lessons are valid, but he is not always successful in drawing the parallel, perhaps because he seldom addresses the differing levels of legal responsibility and contract-derived loyalty that separate private and governmental entities. This lack of a contract further distances FBI methods from corporate practices. However, he makes at least one clear point that bridges the FBI to the world of business: Organizations and individuals undermine themselves when they do not defend their principles.
This work will appeal to readers who are curious about the FBI, including the minutiae of its operations, culture and history, and how it has adapted its crime-fighting mission to the current universe of intelligence wars, terrorism and cyber crime. Those who appreciate Figliuzzi's well-informed, blunt contributions to TV news programs will also be intrigued by the similar, authoritative calmness of his authorial voice in this book.
Other informative books related to the FBI and its methods include The Threat by Andrew G. McCabe, The FBI Story by the US Department of Justice and The Secrets of the FBI by Ronald Kessler.