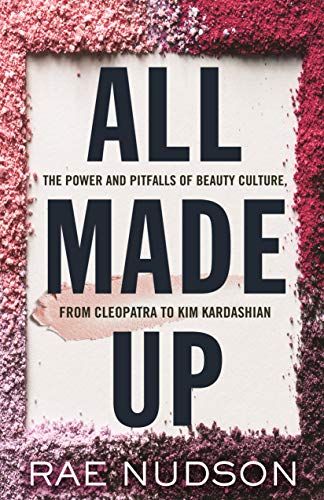 Camouflage
Rae Nudson explores the use of makeup through the centuries, emphasizing its societal power to elevate or oppress women.
Makeup generates power, confers status and negates both, depending on culture, time and context. In a politically charged atmosphere of cultural warfare, journalist Rae Nudson offers history and analysis and cites the controversial connotations of cosmetics. Makeup is "ink," Nudson says, and it conveys a message – inadvertent or not.
Standards of Beauty
A society's acceptance or rejection of makeup depends on gender, wealth, race and sexuality. As long as society judges a woman by her appearance, makeup will remain politically charged, the author warns, speaking of makeup as a battleground that exposes patriarchal ways of thinking. Women have a complicated relationship with makeup, she explains, particularly in patriarchal societies in which men impose beauty standards that can sexualize and oppress women. 
Dismissing beauty culture and makeup's history is a form of misogyny.Rae Nudson
Nudson explains how cosmetics can both confer worth and wrest it away.A woman can wear makeup to communicate, perhaps either to demonstrate that she is powerful or to show that she is weak and needs male protection.
Western Convention
Widespread groups of indigenous peoples as well as members of ancient cultures in the Middle East once used makeup without regard to gender. For example, Nudson says ancient Egypt's harsh desert climate made skincare a health issue; both men and women used oils, perfumes and facial accentuation, especially around the eyes. Indigenous people used paint and tattoos for sacred purposes and for celebrating milestones and achievements. 
In Europe, women and men wore makeup during the Enlightenment and Regency eras, but by the 1800s, society restricted makeup to women only. "Natural" beauty, covertly enhanced by cosmetics, became the ideal. In the 20th century, wearing makeup to convey beauty and sexuality became socially acceptable thanks to cosmetic giants Helena Rubenstein and Elizabeth Arden.
However, by the middle of the 20th century, women could choose to not wear makeup and still remain womanly. Men could wear it and still be manly. David Bowie, Boy George and Prince, among others, used makeup to help them embody their androgynous entertainer image on stage.
Today, men showcase makeup and skincare practices on Instagram. Makeup represents self-expression for gen Zers and gender fluid people, . Sometimes, Nudson explains, makeup subverts the gender binary; sometimes, it reinforces it.
Men's Perception
In China, where strict hierarchies dominated for centuries, women could not hold political power. Empress Wu used her natural beauty to advance up the Emperor's ranks of concubines. She reached the throne as the Emperor's wife and as regent to her son. Empress Wu promoted extravagant pageants to display her wealth and beauty. After rivals deposed her in 705 CE, Wu reverted to simple attire and abandoned using makeup.
Queen Elizabeth I of England, fearful of appearing weak to the those who wanted her to marry and produce a male heir, cultivated her Virgin Queen persona. Her extensive makeup made her appear eternally pale, youthful and sacred. Unfortunately, the makeup of her time contained lead, mercury and even arsenic. Elizabeth used makeup to disguise age, disease and weakness, three aspects no monarch – especially a kingless Queen – could allow the world to see.
Women in politics struggle to present themselves as feminine, but not too feminine, because that might lead others to judge them as incompetent. Hillary Rodham Clinton cultivated a demure persona as First Lady in the 1990s. When she ran for office in 2008, her polished makeup captured viewers' attention. Congresswoman Alexandria Ocasio-Cortez caused a stir when she wore hoop earrings and red lipstick to her swearing in, showcasing ideals of femininity from her district in the Bronx and Queens, New York.
Black makeup entrepreneurs
As a slaveholding culture in the 19th century, America upheld Caucasian women as paragons of beauty. Beauty standards based on European ideals often prevented Black women from accessing the "social and economic capital" beauty confers.
In the early 1900s, new department stores for Black women didn't have beauty counters. Black entrepreneurs Anthony Overton and Madam C.J. Walker began their careers selling makeup for Black women door-to-door. Walker undertook to teach Black women how to care for their hair and skin. She appeared in advertisements for her products to signal that Black women could be beautiful and powerful – messages that the culture seldom conveyed to them. 
Wearing makeup has no effect on whether a woman will be assaulted, but it does have an effect on whether that woman will see justice in a courtroom.Rae Nudson
In the 1970s and 80s, cosmetics companies offered a limited range of foundation shades for Black customers. In the 21st century, music star Rihanna introduced the Fenty cosmetic line with 40 different tints. Her products were a major financial success. This inspired Cover Girl to widen its range of shades. Still, Nudson reminds readers, the white ideal of beauty remains pervasive.
A Tool
Oppressed people can use makeup as a tool against their oppressor. To show solidarity, gay men in New York openly disregarded a law that forbade men from wearing makeup and gender non-conforming dress.
Instead of using makeup to indicate status or emphasize beauty, makeup can become a way to fight for recognition and safety.Rae Nudson
Through every phase in the women's liberation movement, starting in 1918, makeup has been a subject of debate about being feminine and having power. In the first wave of feminism, suffragettes did not wear makeup. In the second wave, feminists protested against makeup as a trap that drew attention to superficial matters and away from important issues.
During the third wave, feminists embraced their femininity and defended the right to determine their appearance, cosmetics or not. In the current wave, makeup sparks conflict over whether it empowers or oppresses. Nudson regards makeup as "ink that can be used to write any message."
Display of Self
Nudson brings an exuberant tone to her deep historical knowledge and insightful social commentary. From the first page to the last, she celebrates and laments makeup as a double-edged sword, at times bestowing power on women and at times providing a tool to oppress them. Her historical examples and refreshing insights offer a new perspective on women and the instruments of adornment.