I Wrote This but Don't Actually Understand What I Said
Grasping the complexities and ambiguities of human language is a whole different ballgame.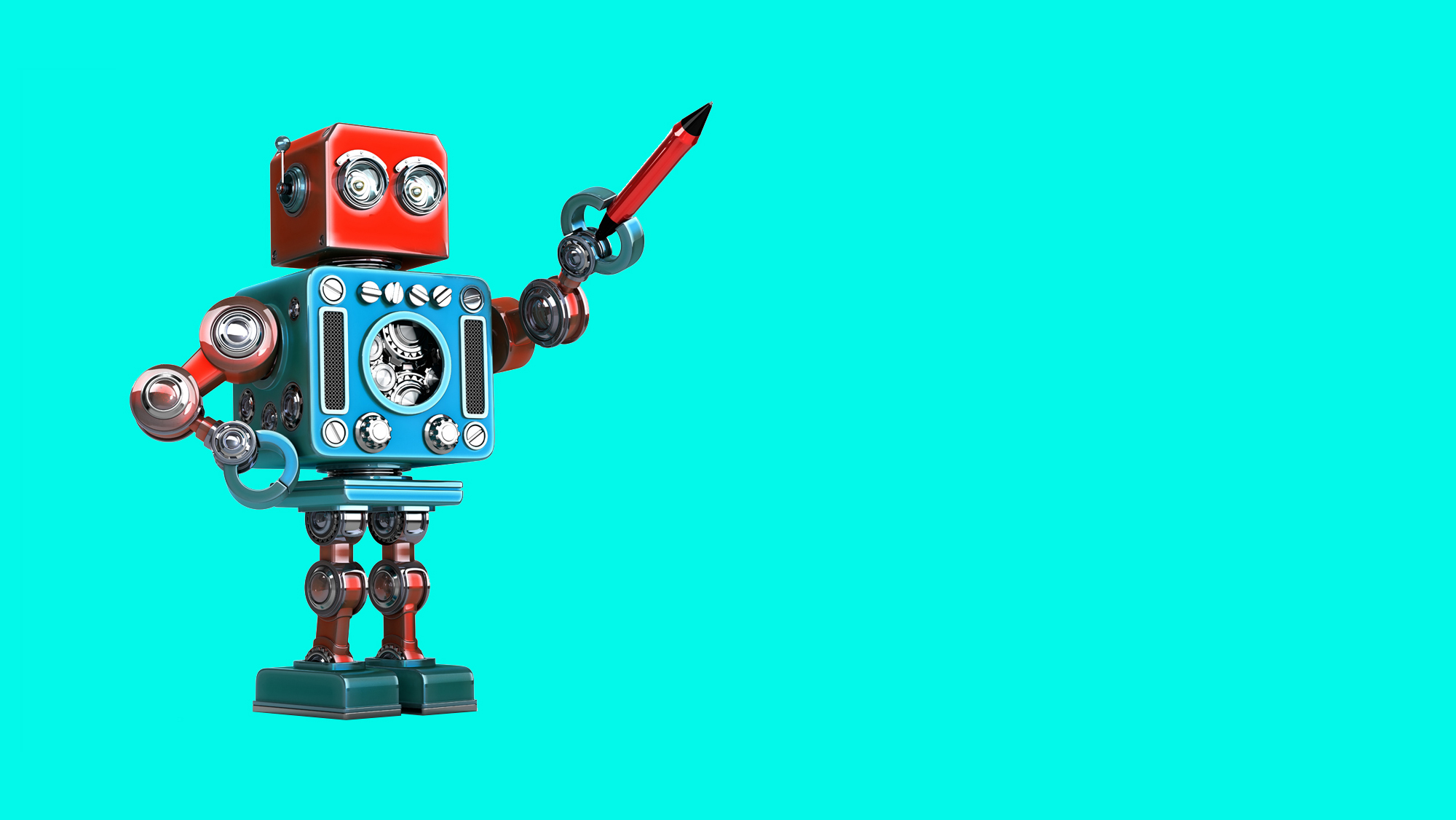 Last year, a group of editors at The Guardian asked GPT-3, OpenAI's language generator, to write an article for them explaining why humans don't have anything to fear from robots. They fed GPT-3 a couple of prompts and instructions, and sent it on its way. Without writer's block – a specifically human affliction – GPT-3 produced eight different essays in response to the task. The editors put together the best parts of each essay, edited the essay the way they would any other human-produced piece of writing, and published an intelligent and logically coherent opinion piece in their Opinion section.
"Overall, it took less time to edit than many human op-eds," the editors observed.
As a struggling writer, are you scared yet? Not so fast.
Up until today, robots have been making great strides at enhancing the jobs of knowledge workers, not replacing them. For example, AI can search legal databases for cases and provide analyses of its findings, which frees up time for lawyers to focus on more rewarding parts of their jobs: adding deeper analysis and fine-tuning the prose of their written argument. Or an AI-powered translation tool can produce a first rough draft of a translation, allowing professional translators to spend most of their working hours fine-tuning language. AI helps these knowledge workers get more work done – but doesn't make them dispensable. At least not when it comes to producing texts that require a knack for deep analysis, skilled argumentation and awareness of the nuances of language.
True, AI is getting quite good at generating standard business emails and marketing copy. But what about getAbstract's bread-and-butter business, summarizing content?
Writesonic, an AI-powered writing tool, promises to generate text summaries within minutes. I fed it a 13-page transcript of a podcast, and back came four sentences of gibberish. Not the magic I hoped for, but at least some reassurance that I will be able to hold on to my job for a little longer.
So what is it that makes identifying the main points of an argument and summarizing them in rephrased language so challenging to machines?
Much of it has to do with natural language processing (NLP) capabilities. AI masters NLP to the extent that it can take care of routine customer service requests, fill in health record documents and complete other writing tasks. But AI is still far away from perfectly comprehending human language. There is a big difference between solving a specific NLP task – such as answering a straightforward question – and being able to capture all the nuances, ambiguities and complexities of human prose. In fact, a recent study from the Allen Institute of Artificial Intelligence concluded that "machines don't really understand what they're writing (or reading)."
In many ways, digitization has made writing skills an even more important skill than before. Senior executives who used to be able to delegate letter writing to their secretaries now won't get around penning their own emails. Employees eager to earn the respect of their co-workers in a virtual work environment won't be able to rely too much on their rhetorical skills, charisma and good looks. Today's stand-out employees are those who can get their points across succinctly – on Slack, Teams or email.
No, there is no perfect app for this – and robots won't come to the rescue anytime soon. But effective writing is a learnable skill, as discussed in a previous post:
Aristotle described the three forms of rhetoric an effective writer must master as Ethos (establishing credibility), Logos (logical reasoning) and Pathos (appealing to emotion). Our species has honed these uniquely human skills for millennia. Polish up on your persuasive skills with the help of this reading list:
How the Journal Saves You Time
Reading time for this article is about 4 minutes.
This article saves you up to 7 hours of research and reading time.
2
We have curated the most actionable insights from 2 summaries for this feature.
1
We read and summarized one book with 352 pages for this article.