"What Does It Take to Become a Digital Leader?"
One abstract to rule them all.
MIT Sloan Management Review and Cognizant surveyed more than 4,000 leaders worldwide, conducted executive interviews and performed sentiment analysis – only to find that most leaders are holding their teams and organizations back by clinging to outdated leadership concepts and practices.
Four mind-sets underpin leadership in the digital economy: the producer, the investor, the connector, and the explorer. Find out what this is all about here:
Article Summary
The New Leadership Playbook for the Digital Age
MIT Sloan Management Review
For step-by-step instructions on how to become a digital leader yourself, click here: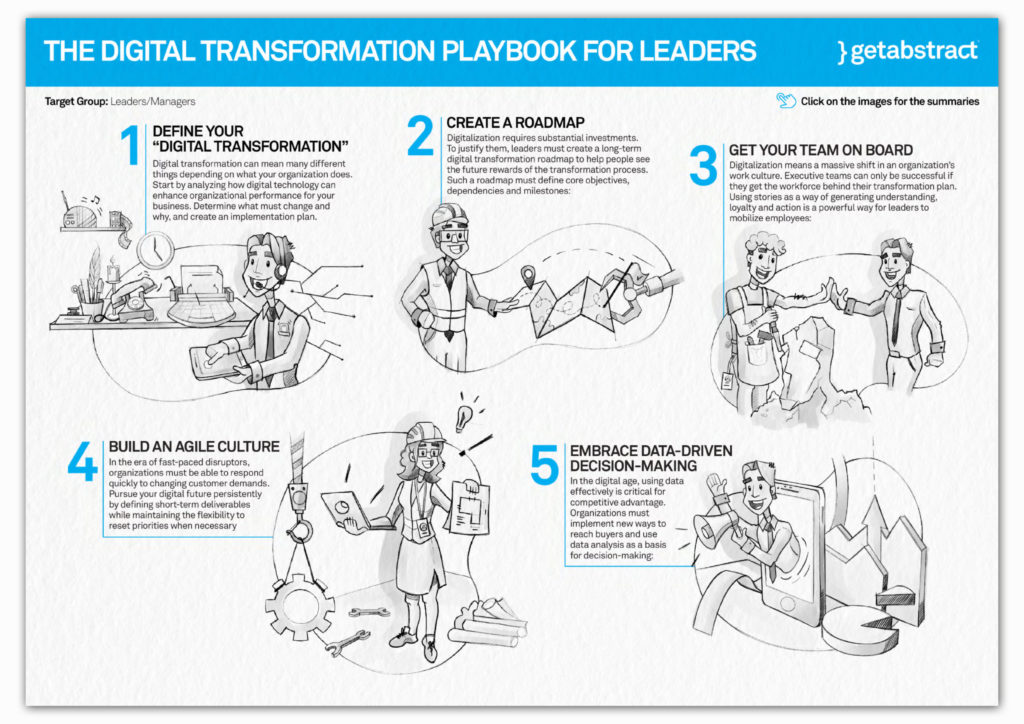 How the Journal Saves You Time
Reading time for this article is about 1 minutes.
1
We have curated the most actionable insights from one summary for this feature.