Unusual Superheroes (And Their Hidden Super Powers)
The more vulnerable you feel about something, the harder it is to talk about. Yet you should do so anyways.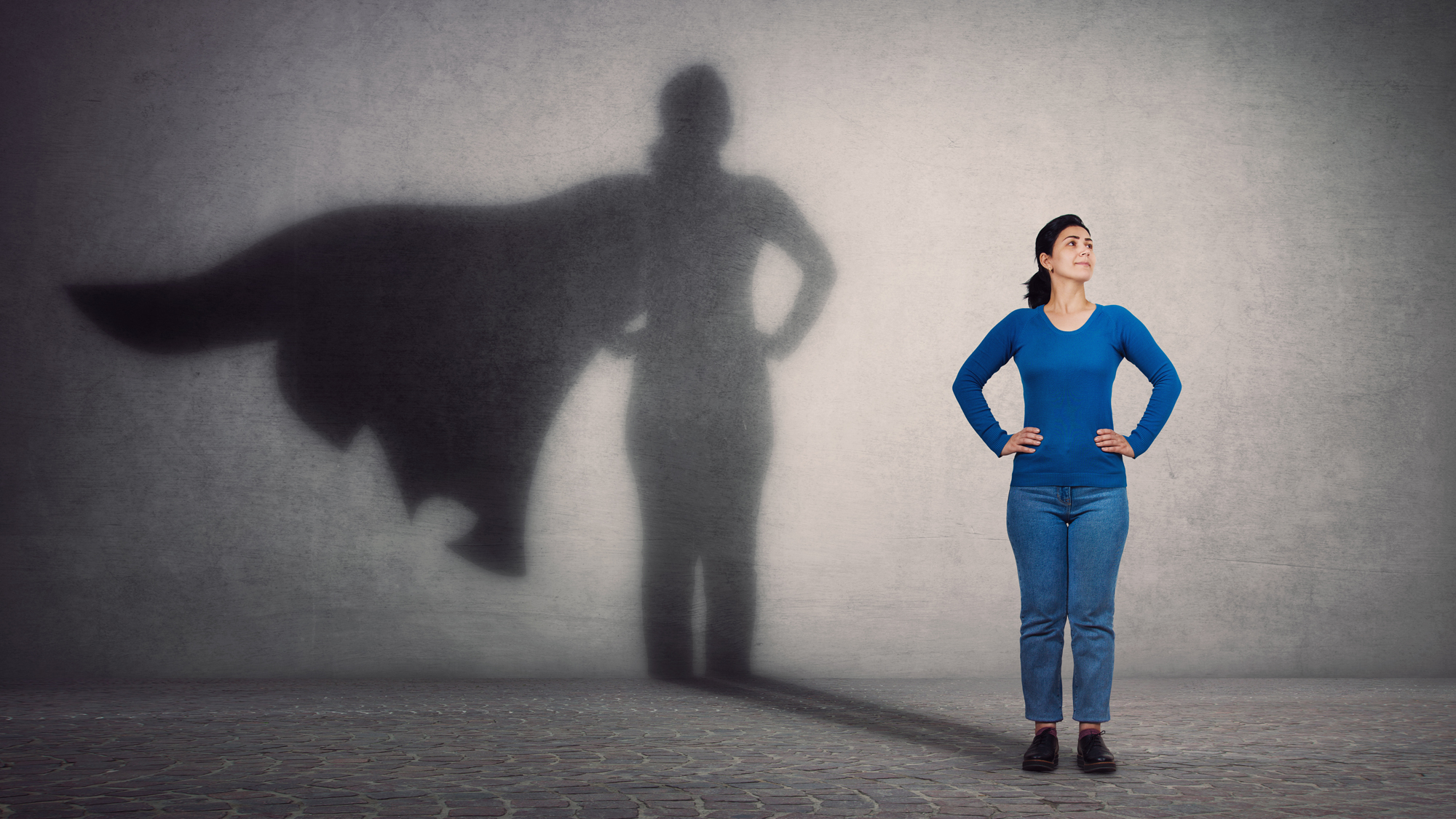 In a deeply personal and heartfelt speech at the US Air Force's leadership conference LEDx 3.0 in Montgomery, Alabama, leadership coach Jodi Womack, author of two bestselling books on leadership, opens up about her own personal hardship to encourage others to do the same. Her uplifting speech will make you reach out to others, whether to enlist their help or offer your own.
People find it difficult to talk about their personal struggles
It's hard to say words like "I am lonely" or "I am depressed" although everyone experiences these feelings sometimes. People try to make a straight face, to keep themselves together as much as they can as they go about their day. People tend to think that they have to overcome hardship on their own. But naming your feelings and opening up about your personal struggles can be very powerful. Jodi decided to share her story to encourage others to do the same – and enlist all the support they can find.
Jodi Womack's life took a turn when her mother was diagnosed with dementia
Jodi Womack's childhood hero was the cartoon character Wonder Woman, who embodied beauty and strength. But Jodi's real-life hero was her mom: In Jodi's eyes, her mom embodied all of Wonder Woman's characteristics. Besides caring for her two daughters, her mom was heavily involved in her school and additionally helped out disadvantaged and special-needs kids. Later, she looked after her grandkids and her ailing mother.
When Jodi was a young adult, she and her mom became 'Wonder Woman together.' They were very close, shared similar tastes and travelled extensively together.
Jodi expected that she would have many more years of adventures like these with her mother. Yet four years ago, her mom was diagnosed with dementia. Suddenly, their relationship changed, with Jodi now stepping into the role of "Wonder Woman" with her. She found that this role was not about "being a hero" or "being perfect," but about "being present."
Jodi now uses all her "superpowers" to make her time with her mom as pleasant as possible. "Adventure" now means something different from what it meant before, but it's still about finding the "love and connection" they have always felt for each other.
Enlisting the support of others is crucial when going through personal hardship
Jodi's difficult journey with her mom has taught her that establishing a network of people you can lean on is crucial. She has found that the world is full of "superheroes" whose support you can enlist. She offers the following advice:
Remind yourself that you are not alone. Jodi, for example, made a list of people she could fall back on when she needed to talk or required help. She strategically placed the lists in her purse and around the house to serve as a constant reminder that she's not alone.
Assemble your support network before you need it. Besides relying on people she already knew, Jodi found it helpful to seek out a support group that enable her to exchange experiences with people who are going through the same as she does.
Ask for help. Jodi has been surprised at how willing other people are to help. This has also given her the strength to proactively offer help to friends who were going through a difficult time.
Find ways to connect with other people in person. Meet your friends for coffee, lunch or a walk. As an introvert, Jodi prefers meeting up with people individually.
Seek out information that lifts you up. It's important to stay on top of information that might help you improve your situation. However, make sure to seek out information that make you feel empowered rather than helpless and scared.
Find support online. It's fine to connect with others through social media, but be very selective of the information you take in. Video chats can be a great way to stay in touch with loved ones living far away.
Find out what kind of support networks are available in your community. US military bases, for example, operate readiness centers that offer a broad range of assistance ranging from financial planning to psychological counselling. Unfortunately, many military families don't know about them. It's important that you look for these kinds of networks, make use of them and recommend them to others.
How the Journal Saves You Time
Reading time for this article is about 4 minutes.
This article saves you up to 4 hours of research and reading time.
1
We have curated the most actionable insights from one summary for this feature.
1
We read and summarized one book with 160 pages for this article.