To Say the Unsayable
When something terrible happens, terrible communication should be avoided. This is how.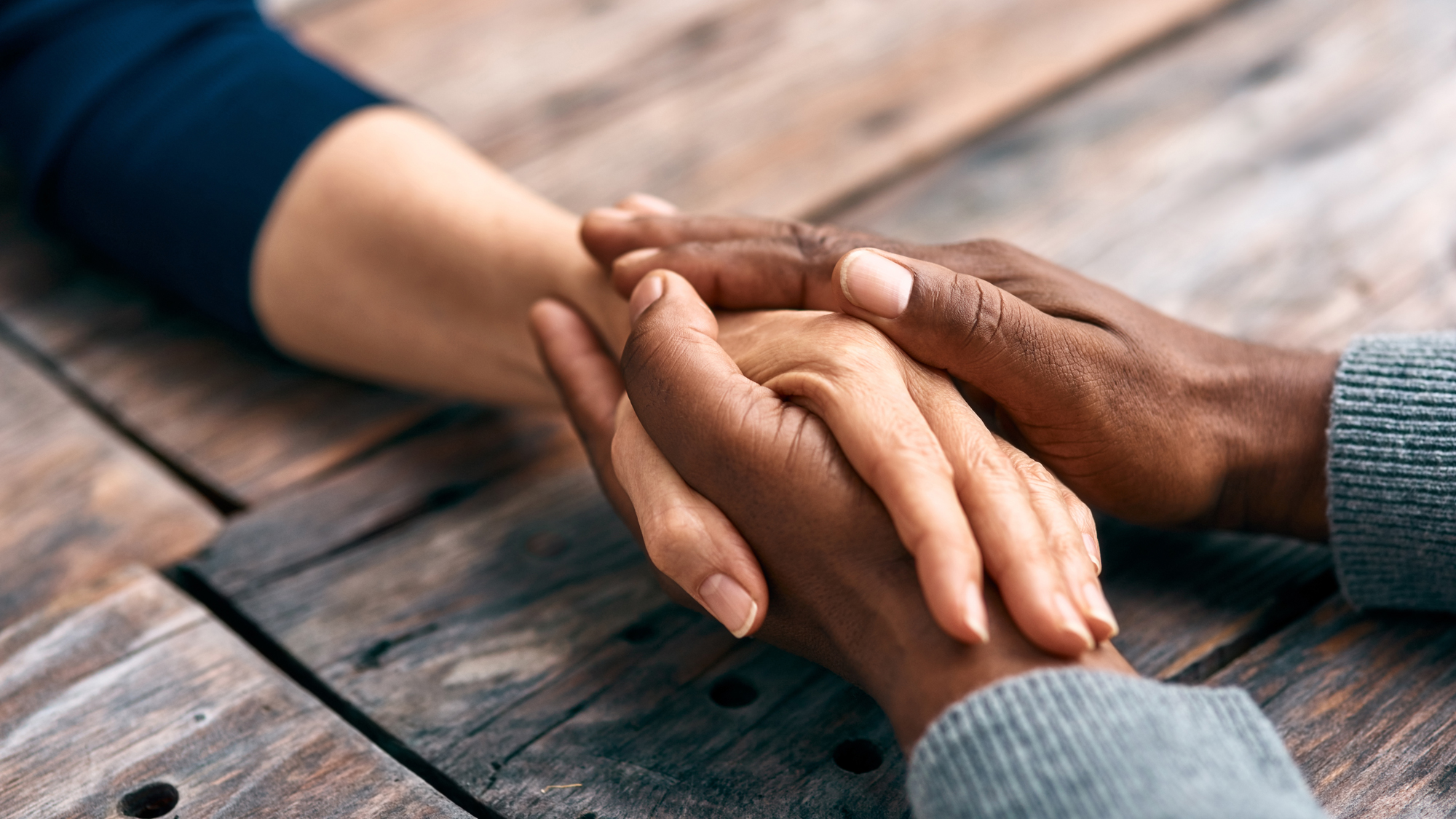 Human history consists of a series of catastrophes and setbacks. Although there are many books about catastrophic events, surprisingly few deal with communicating terrible things without spreading even more horror. Here are some tips:
There Is No Good Card for This
Bad things happen. And it's good to talk about them. Empathy experts Kelsey Crowe and Emily McDowell's comforting, instructive manual There Is No Good Card for This gives you the tools to offer genuine, appropriate empathy during traumatic events; be it a death in the company or family, a divorce, a job loss, or some other trauma. Both authors are cancer survivors, and Crowe's mother died young after battling mental illness. They've received awkward attempts at comfort and agree that these well-meaning efforts weren't so terrible, after all. What hurt much more than awkward efforts at empathy was the silence from people they thought would be there for them.
---
Prepare to Deliver
It is always bad to rush things – and this is especially true for bad news. So give yourself some time to process terrible experiences, and use this time to prepare to deliver the news. Or, if you think the bad news is yet to come, plan for worst-case scenarios, so events don't catch you off guard.
It's crucial to be your best possible self in this situation, which is why communicating bad things requires a positive mind-set as well as a can-do attitude. When things outside your control go wrong, regulate your response: Take a breath and try to stay calm.
The following steps will help your preparation:
Manage your physical and emotional response: By focusing on physical sensations, you can better manage the situation. Listen to your breathing and heartbeat. Breathe slowly to calm your body.
Write down your initial fears, wants and needs: If you write down your apprehensions about a situation, you reduce the need to verbalize your concerns .
Change perspectives and see the bigger picture: To deal with a difficult situation, accept responsibility for how you act and respond. That means accepting the consequences of your actions, so consider how you might act and what consequences your actions (including being the bearer of bad news) might provoke.
Get your facts straight: Prepare yourself with correct information. Make sure your emotions don't lead you to distort the facts.
Identify and think through outcomes and options: A challenging situation could open up new territory. Think through the options that await you and your audience.
Further useful crisis-communication principles (although explained in a different context) can be found here:
---
Your Preferred Virtue (and Appropriate Communication Media)
Captain Edward John Smith's last words to the crew on the sinking Titanic are said to have been: "Be British, boys, be British!" Although this is a popular myth created by the British press after the sinking of an "unsinkable" ship, the idea behind it is honestly valuable when it comes to the correct attitude in communicating major crises: Keep it civil.
Yes, especially when when the chips are down. Ask yourself: How civil are you? Examine your habitual behaviors, from the positive (such as being honest and polite) to the negative (such as blaming others, spreading rumors, making snide remarks or failing to listen).
In general, the following rule applies: When things get emotional, stand in front of your people in person to deliver bad news. If this is not possible (as currently), phone your colleagues, preferably via video call.
Only when this secondary option also proves impossible, use email. Remember to stick to the fundamentals of email etiquette: use self-control, write in a respectful tone and value your correspondents' time. Include a clear subject line. Be concise; use proper grammar, punctuation and spelling; and copy only those who need a copy. Don't include anything in an email that you wouldn't say in person. You might consider writing different emails to different circles of your network.
Additional advice can be found here:
---
The Conversation Itself
Don't jump into a difficult conversation with your eyes closed. Remember that every conversation has a three-part structure, even if you and the audience don't realize that such an underlying framework exists.
The first part of a conversation is "What Happened?" Here, you communicate what actually happened. Calm, concise, honest. This part, which is often also about assigning blame and fault (and, quite commonly, asserting dominance), can lead to struggles and bad feelings for you and your audience.
The second part is about "Feelings." Difficult conversations always involve feelings. That is why they are difficult. To avoid this discomfort, people try to block out their feelings. You, too, may fool yourself into thinking you can find an objective emotional space. Inevitably, your emotions will break through this wall and compromise your "objectivity." So, knowing your emotional patterns is important.

In Difficult Conversations, a classic on this topic, the authors Douglas Stone, Bruce Patton and Sheila Heen point out:
"Engaging in a difficult conversation without talking about feelings is like staging an opera without the music. You'll get the plot but miss the point."
But don't think that expressing your feelings is the same as dealing with them in a constructive way. Dealing with emotions is often what matters most; before, during and at the end of difficult conversations.
The third part is about "Identity," which is internal to each person.
---
Identity and Mind-Set
Depending on how you and your colleagues interpret your own environment, catastrophic events can be categorized in many different ways. It is therefore important to be aware of your own perspective – successful communication of bad news depends on it.
This is basically about asking yourself: Are you an optimist or pessimist? People with an optimistic explanatory style find that good events are caused by permanent conditions, and that bad events are the result of temporary negative factors. Pessimists, on the other hand, tend to believe bad things happen to them as a result of permanently negative conditions.
Keep in mind that permanent explanations for the causes of adversity lead to helplessness; temporary explanations produce resilience. Communicate accordingly, don't pretend to be someone you're not.
After all, your peers might already know whether you are an optimist or a pessimist – and what you want to avoid at all costs is to be seen as an opportunist or babbler because you did not face, call or email them honestly.
---
How the Journal Saves You Time
Reading time for this article is about 6 minutes.
This article saves you up to 24 hours of research and reading time.
6
We have curated the most actionable insights from 6 summaries for this feature.
5
We read and summarized 5 books with 1198 pages for this article.