Pros and cons of working from home
For workers who want to combine a big-city paycheck with a small-town lifestyle, the options never have been broader.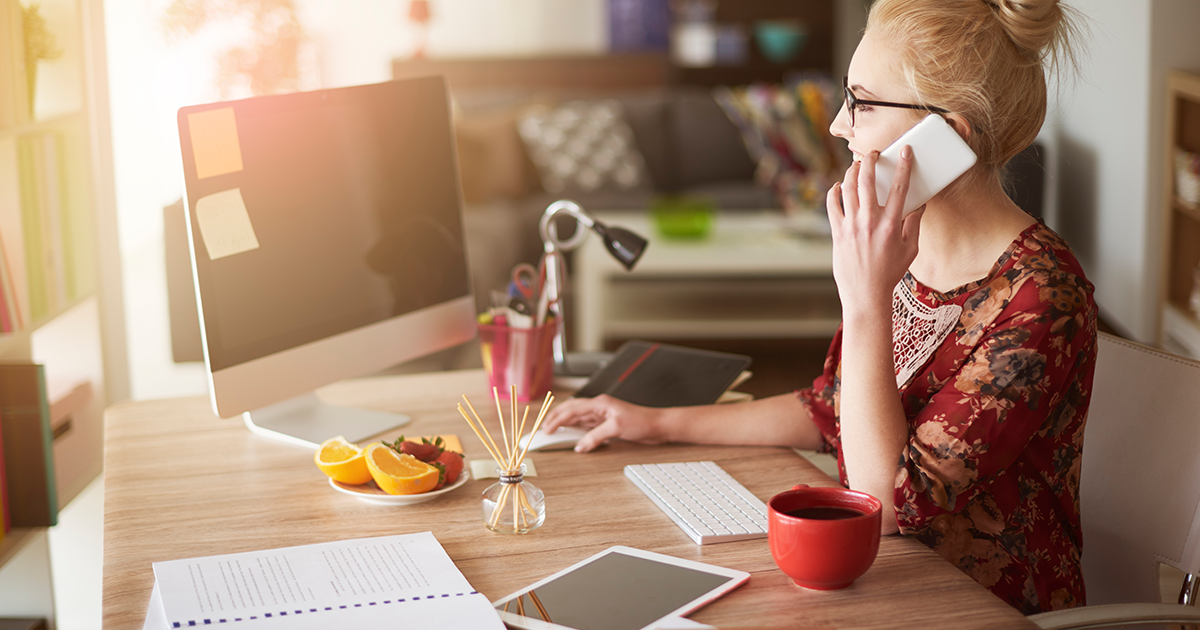 For workers who want to combine a big-city paycheck with a small-town lifestyle, or maybe just hope to avoid a soul-crushing commute, the options never have been broader.
Telecommuting increasingly is an accepted mode of work, even among large employers. While the benefits of working remotely long were obvious to workers, the advantages increasingly are becoming apparent to employers, too.
Telecommuters don't occupy expensive office space. And a flexible work arrangement can be crucial to recruiting in-demand employees.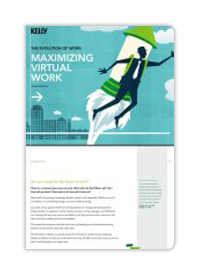 "Remote work … allows top talent, no longer bound by geography, to work wherever they want to work, especially if their skill sets or occupations are in high demand," writes Jocelyn Lincoln of Kelly Services in The Evolution of Work.
Telecommuting once was seen as risky business for employers, but Lincoln notes that many major companies have embraced telecommuting and flexibility. At Deloitte, some 86% of employees work from home. Netflix allows workers unlimited flexibility. Xerox has a Virtual Workforce Program that lets some 5,000 workers work from home. Cisco employees work from home an average of two days a week.
Not every employer is so easygoing. In 2013, Yahoo, amid major business challenges, famously reversed course on its work-from-home policy.
Just as flexible work arrangements aren't right for every employer, working remotely might not be right for every worker, Lincoln warns. It's an unsupervised arrangement that requires the employee to have the discipline to stay on task, the organizational skills to meet deadlines, the ability to communicate effectively and a firm grasp of technology.
Perhaps the biggest adjustment for workers is learning to manage the demands of family while working from home.
"A major difficulty faced by beginning telecommuters is the need to separate home from work life," write Michael Amigoni and Sandra Gurvis in their book Managing the Telecommuting Employee.
What's more, the notion that working from home isn't really working dies hard.
"Telecommuters may experience resistance and resentment from office co-workers, and in some cases even clients who know about their work-from-home status," Amigoni and Gurvis write.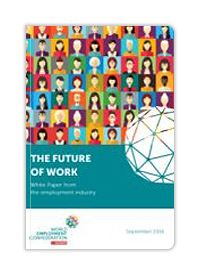 But other employment experts note that for many workers, showing up at an appointed time and place is an antiquated concept. For many, work is no longer a set task, performed at a specific place and time, World Employment Confederation-Europe writes in a report titled The Future of Work. Something like half of workers have a "multiplicity of working arrangements" – meaning they don't earn traditional wages or salaries, and they cobble together more than one source of income.