Liz's Reading Recommendations
Liz, one of our awesome getAbstract editors, gives you three reading recommendations you won't want to miss!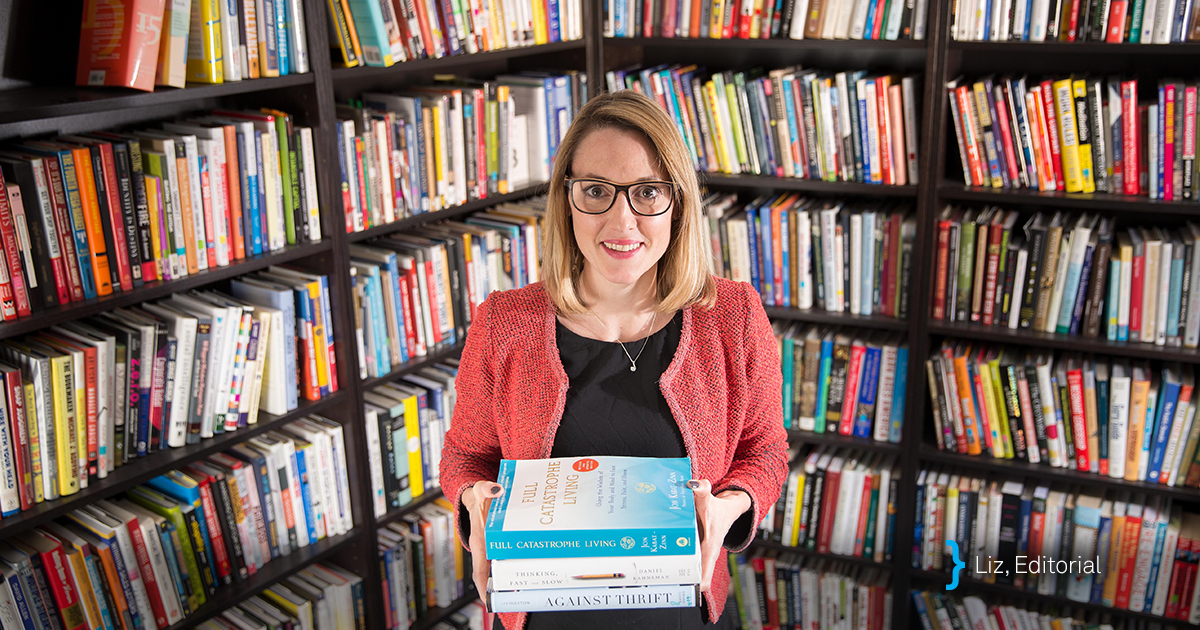 1. Full Catastrophe Living by Jon Kabat-Zinn
I particularly enjoyed this book because I like to learn more about how you can improve your life, expand your mind, improve your health and treat illnesses through mindfulness and meditation. I truly believe that meditation helps you positively change your life and the life of others.
I learned about different kinds of mindfulness meditation, how mindfulness can help you deal better with emotional challenges, and how to accept things the way they are.I'd recommend this book to people who suffer from work-related stress, people who suffer from chronic diseases and anyone who wants to be in sync with his or her body.
2. Thinking Fast and Slow by Daniel Kahneman
Not surprisingly, this is another book about the mind, how it works and how you can influence your thinking when you understand the mind better. I liked this book because finding out more about how the mind works opens up a great number of possibilities of how to use it, how to use it differently and how to overcome biases. It was fascinating to learn how the mind affects how we look at things and how we can change those perspectives. Anyone interested in cognitive sciences should read this book.
3. Against Thrift by James Livingston
Interestingly, my personal view on life is the complete opposite of this book's title. I picked it because I wanted to read about an opposing view. I liked the book because it made me rethink my position and reconsider my view on frugality. I learned that consumerism has positive effects on the economy and that "consumer spending is the engine of economic growth." I'd recommend this book to anyone interested in a different view on economic theory.